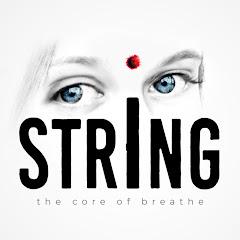 String
1285371
String youtube channel stats
Date
Subscribers
Views
Videos

Jun 9, 2023

Fri

1280000

0

93809895

+ 779K

219

+ 1

Jun 8, 2023

Thu

1280000

+ 10K

93030003

+ 635K

218

0

Jun 7, 2023

Wed

1270000

0

92394554

+ 789K

218

+ 1

Jun 6, 2023

Tue

1270000

0

91605038

+ 624K

217

+ 1

Jun 5, 2023

Mon

1270000

+ 10K

90980943

+ 671K

216

+ 1

Jun 4, 2023

Sun

1260000

0

90309108

+ 553K

215

0

Jun 3, 2023

Sat

1260000

0

89755464

+ 605K

215

+ 1

Jun 2, 2023

Fri

1260000

+ 10K

89150132

+ 468K

214

+ 1

Jun 1, 2023

Thu

1250000

0

88681939

+ 477K

213

+ 1

May 31, 2023

Wed

1250000

0

88204060

+ 365K

212

+ 1

May 30, 2023

Tue

1250000

0

87838715

+ 297K

211

+ 2

May 29, 2023

Mon

1250000

0

87541262

+ 286K

209

+ 1

May 28, 2023

Sun

1250000

+ 10K

87254668

+ 455K

208

0

May 27, 2023

Sat

1240000

0

86799288

+ 325K

208

+ 2

May 26, 2023

Fri

1240000

0

86473772

+ 430K

206

0

May 25, 2023

Thu

1240000

0

86043460

+ 387K

206

+ 1

May 24, 2023

Wed

1240000

+ 10K

85655863

+ 435K

205

+ 1

May 23, 2023

Tue

1230000

0

85220479

+ 439K

204

+ 1

May 22, 2023

Mon

1230000

0

84781084

+ 471K

203

+ 1

May 21, 2023

Sun

1230000

0

84309590

+ 522K

202

0

May 20, 2023

Sat

1230000

+ 10K

83787421

+ 556K

202

+ 1

May 19, 2023

Fri

1220000

0

83230866

+ 537K

201

+ 1

May 18, 2023

Thu

1220000

0

82693000

+ 587K

200

+ 1

May 17, 2023

Wed

1220000

0

82105324

+ 399K

199

+ 1

May 16, 2023

Tue

1220000

+ 10K

81706304

+ 455K

198

+ 1

May 15, 2023

Mon

1210000

0

81250470

+ 385K

197

+ 1

May 14, 2023

Sun

1210000

0

80864676

+ 366K

196

+ 1

May 13, 2023

Sat

1210000

0

80497976

+ 316K

195

+ 2

May 12, 2023

Fri

1210000

0

80181095

+ 288K

193

+ 1

May 11, 2023

Thu

1210000

---

79892833

---

192

---
Embed
To embed this live counts widget on your own webpage? Simply copy and paste following code to your page and enjoy it wherever you want!
Customize Embed
About String

String YouTube Channel has 1285371 subscribers and 219 videos on YouTube Channel. Overall views of String YouTube channel is 84875568.
I'm not an influencer. I only inspire. Media is flooded with fake news. Most influencers act as primary source of misinformation. That's why I started STRING, to give right information to people. Journalism, YouTube is of absolutely no interest to me. Spirituality, Sadhana, explore life in it's full depth, attain moksha, is what runs in my mind all the time. But when I look at the situation in the nation, there is so much work to be done. Especially by me. I will go to any extent to destroy the Anti-National Eco-system. Fearlessness is my DNA. I hold Sadhguru above everything. Die-Hard fan of Modi ji. Mission: Akhand Bharat 🚩 Regardless of your political and religious choices, join me in reviving the glory of Bharat. Subscribe STRING for right information
About YouTube Live Subscriber Count

Socialcounts.org is the best destination for live subscriber count tracking on YouTube and Twitter. Our platform uses YouTube's original API and an advanced system to provide nearly accurate estimations of the live subscriber count for your favorite YouTube creators, including T-Series, PewDiePie, and Mr. Beast. We also provide Twitter follower counts for users on the platform.
With our service, you can get an accurate and up-to-date live sub count and live count YouTube views, making it the perfect tool for YouTube creators and fans alike. Here, you can find the real-time subscriber count of popular YouTube creators, as well as our best estimated live count of subscribers and views, which provides a reliable representation of a creator's growth.
Whether you're a content creator looking to monitor your progress or a fan looking to stay updated on your favorite YouTube stars and Twitter influencers, Socialcounts.org is your one-stop solution for all things related to live count. Whether you're looking for live count YouTube subscribers, live count views, or Twitter followers, we've got you covered.