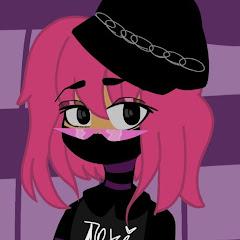 RoxiCake Gamer
6591480
RoxiCake Gamer youtube channel stats
Date
Subscribers
Views
Videos

Jun 10, 2023

Sat

6590000

+ 10K

2021858078

+ 4.14M

520

+ 1

Jun 9, 2023

Fri

6580000

+ 10K

2017709919

+ 3.97M

519

+ 1

Jun 8, 2023

Thu

6570000

+ 10K

2013734225

+ 2.94M

518

0

Jun 7, 2023

Wed

6560000

+ 10K

2010784649

+ 3.88M

518

0

Jun 6, 2023

Tue

6550000

+ 10K

2006903092

+ 2.46M

518

+ 1

Jun 5, 2023

Mon

6540000

+ 10K

2004433646

+ 3.29M

517

0

Jun 4, 2023

Sun

6530000

+ 10K

2001143561

+ 2.77M

517

0

Jun 3, 2023

Sat

6520000

+ 10K

1998369572

+ 4.78M

517

+ 1

Jun 2, 2023

Fri

6510000

+ 10K

1993583162

+ 3.50M

516

0

Jun 1, 2023

Thu

6500000

+ 10K

1990080586

+ 4.15M

516

0

May 31, 2023

Wed

6490000

+ 10K

1985920591

+ 6.16M

516

+ 1

May 30, 2023

Tue

6480000

+ 10K

1979755357

0

515

+ 1

May 29, 2023

Mon

6470000

+ 10K

1979755357

+ 8.61M

514

+ 1

May 28, 2023

Sun

6460000

+ 10K

1971137867

0

513

0

May 27, 2023

Sat

6450000

+ 10K

1971137867

+ 3.97M

513

0

May 26, 2023

Fri

6440000

+ 10K

1967165745

+ 4.39M

513

0

May 25, 2023

Thu

6430000

+ 10K

1962767161

+ 3.25M

513

+ 1

May 24, 2023

Wed

6420000

+ 10K

1959510620

+ 4.12M

512

0

May 23, 2023

Tue

6410000

+ 10K

1955389283

+ 3.23M

512

+ 1

May 22, 2023

Mon

6400000

+ 10K

1952152343

+ 3.42M

511

+ 1

May 21, 2023

Sun

6390000

+ 10K

1948724152

+ 3.29M

510

0

May 20, 2023

Sat

6380000

+ 10K

1945425722

+ 3.97M

510

0

May 19, 2023

Fri

6370000

+ 10K

1941455393

+ 2.89M

510

+ 1

May 18, 2023

Thu

6360000

0

1938565129

+ 5.66M

509

+ 1

May 17, 2023

Wed

6360000

+ 10K

1932904697

+ 3.23M

508

+ 1

May 16, 2023

Tue

6350000

+ 10K

1929666142

0

507

0

May 15, 2023

Mon

6340000

0

1929666142

+ 3.77M

507

0

May 14, 2023

Sun

6340000

+ 10K

1925887261

+ 5.80M

507

0

May 13, 2023

Sat

6330000

+ 10K

1920078329

+ 3.47M

507

+ 1

May 12, 2023

Fri

6320000

---

1916602138

---

506

---
Embed
To embed this live counts widget on your own webpage? Simply copy and paste following code to your page and enjoy it wherever you want!
Customize Embed
About RoxiCake Gamer

RoxiCake Gamer YouTube Channel has 6591480 subscribers and 520 videos on YouTube Channel. Overall views of RoxiCake Gamer YouTube channel is 2022681312.
Hola chicos, soy Roxi, espero disfruten de mis videos. Si les saco una sonrisa, dejen su like y suscríbanse. Activen la campanita♥ @RoxiCake Página Oficial de facebook: https://www.facebook.com/RoxiCakeGamer Términos y condiciones (Youtube): https://www.youtube.com/static?template=terms&hl=es&gl=ES © Copyright all rights reserved. Do not Reupload.
About YouTube Live Subscriber Count

Socialcounts.org is the best destination for live subscriber count tracking on YouTube and Twitter. Our platform uses YouTube's original API and an advanced system to provide nearly accurate estimations of the live subscriber count for your favorite YouTube creators, including T-Series, PewDiePie, and Mr. Beast. We also provide Twitter follower counts for users on the platform.
With our service, you can get an accurate and up-to-date live sub count and live count YouTube views, making it the perfect tool for YouTube creators and fans alike. Here, you can find the real-time subscriber count of popular YouTube creators, as well as our best estimated live count of subscribers and views, which provides a reliable representation of a creator's growth.
Whether you're a content creator looking to monitor your progress or a fan looking to stay updated on your favorite YouTube stars and Twitter influencers, Socialcounts.org is your one-stop solution for all things related to live count. Whether you're looking for live count YouTube subscribers, live count views, or Twitter followers, we've got you covered.