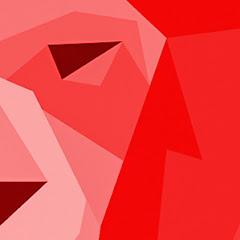 Palion
1639596
Palion youtube channel stats
Date
Subscribers
Views
Videos

May 28, 2023

Sun

1630000

0

520678569

+ 288K

943

0

May 27, 2023

Sat

1630000

0

520389863

+ 161K

943

+ 1

May 26, 2023

Fri

1630000

0

520228395

+ 199K

942

0

May 25, 2023

Thu

1630000

0

520029244

+ 267K

942

0

May 24, 2023

Wed

1630000

0

519761914

+ 225K

942

+ 1

May 23, 2023

Tue

1630000

0

519535994

+ 144K

941

0

May 22, 2023

Mon

1630000

0

519391473

+ 226K

941

0

May 21, 2023

Sun

1630000

0

519165085

+ 203K

941

+ 1

May 20, 2023

Sat

1630000

0

518961714

+ 211K

940

0

May 19, 2023

Fri

1630000

0

518750284

+ 156K

940

+ 1

May 18, 2023

Thu

1630000

0

518594039

+ 151K

939

0

May 17, 2023

Wed

1630000

0

518443032

+ 134K

939

0

May 16, 2023

Tue

1630000

0

518308856

+ 177K

939

0

May 15, 2023

Mon

1630000

0

518131082

+ 196K

939

+ 1

May 14, 2023

Sun

1630000

0

517934916

+ 255K

938

0

May 13, 2023

Sat

1630000

0

517679877

+ 158K

938

+ 1

May 12, 2023

Fri

1630000

0

517521474

+ 166K

937

0

May 11, 2023

Thu

1630000

0

517354673

+ 161K

937

+ 1

May 10, 2023

Wed

1630000

0

517193225

+ 63.5K

936

0

May 9, 2023

Tue

1630000

0

517129678

+ 180K

936

- 1

May 8, 2023

Mon

1630000

0

516949263

+ 219K

937

0

May 7, 2023

Sun

1630000

0

516729522

+ 225K

937

+ 1

May 6, 2023

Sat

1630000

0

516503663

+ 208K

936

0

May 5, 2023

Fri

1630000

0

516295220

+ 323K

936

+ 1

May 3, 2023

Wed

1630000

0

515972054

+ 267K

935

0

May 2, 2023

Tue

1630000

0

515704549

+ 201K

935

+ 1

May 1, 2023

Mon

1630000

0

515502966

+ 212K

934

0

Apr 30, 2023

Sun

1630000

0

515290634

+ 243K

934

+ 1

Apr 29, 2023

Sat

1630000

0

515046818

+ 191K

933

0

Apr 28, 2023

Fri

1630000

---

514855557

---

933

---
Embed
To embed this live counts widget on your own webpage? Simply copy and paste following code to your page and enjoy it wherever you want!
Customize Embed
About Palion

Palion YouTube Channel has 1639596 subscribers and 943 videos on YouTube Channel. Overall views of Palion YouTube channel is 520764249.
DZIEEEEEŃ DOOOBRY! Nazywam się Paweł, mam 18 lat i prowadzę kanał na youtube. Jest to kanał rozrywkowy gdzie pojawia się dużo challenge oraz mnóstwo vlogów! Nagrywanie filmów to jest dla mnie coś świetnego po prostu kocham to robić [wygłupiać się przed kamerą]. Filmiki nagrywam bardzo regularnie. Wydaje mi się, że montaż i jakość moich filmów jest na wysokim poziomie, a przede wszystkim bardzo regularnie! Nie zapomnijcie o subskrypcji mojego kanału, ponieważ to mnie bardzo motywuje do dalszego działania! [BIZNES] email - [email protected] ------------------------------------------------------------------------------- ▼Sprzęt▼ CZYM NAGRYWAM: - Aparat lumix GH5 [mikrofon - RODE Videomic Pro] - Canon G7X mark II - Mikrofon: Samson G-Track ------------------------------------------------------------------------------- ► Specyfikacje komputera: opisane w Informacjach na kanale gamingowym Palion Games!
About YouTube Live Subscriber Count

Socialcounts.org is the best destination for live subscriber count tracking on YouTube and Twitter. Our platform uses YouTube's original API and an advanced system to provide nearly accurate estimations of the live subscriber count for your favorite YouTube creators, including T-Series, PewDiePie, and Mr. Beast. We also provide Twitter follower counts for users on the platform.
With our service, you can get an accurate and up-to-date live sub count and live count YouTube views, making it the perfect tool for YouTube creators and fans alike. Here, you can find the real-time subscriber count of popular YouTube creators, as well as our best estimated live count of subscribers and views, which provides a reliable representation of a creator's growth.
Whether you're a content creator looking to monitor your progress or a fan looking to stay updated on your favorite YouTube stars and Twitter influencers, Socialcounts.org is your one-stop solution for all things related to live count. Whether you're looking for live count YouTube subscribers, live count views, or Twitter followers, we've got you covered.