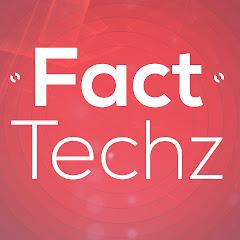 FactTechz
17673570
FactTechz youtube channel stats
Date
Subscribers
Views
Videos

Sep 25, 2023

Mon

17600000

0

2297182918

+ 239K

748

0

Sep 24, 2023

Sun

17600000

0

2296943433

+ 277K

748

0

Sep 23, 2023

Sat

17600000

0

2296665921

+ 172K

748

+ 1

Sep 22, 2023

Fri

17600000

0

2296493156

+ 184K

747

0

Sep 21, 2023

Thu

17600000

0

2296308369

+ 212K

747

0

Sep 20, 2023

Wed

17600000

0

2296095404

+ 242K

747

0

Sep 19, 2023

Tue

17600000

0

2295852877

+ 625K

747

0

Sep 18, 2023

Mon

17600000

0

2295227703

0

747

+ 1

Sep 17, 2023

Sun

17600000

0

2295227703

+ 244K

746

0

Sep 16, 2023

Sat

17600000

0

2294982964

- 251K

746

+ 1

Sep 15, 2023

Fri

17600000

0

2295234358

+ 169K

745

- 2

Sep 14, 2023

Thu

17600000

0

2295064473

+ 179K

747

0

Sep 13, 2023

Wed

17600000

0

2294885233

+ 220K

747

+ 1

Sep 12, 2023

Tue

17600000

0

2294664922

+ 322K

746

- 1

Sep 11, 2023

Mon

17600000

0

2294342860

+ 435K

747

+ 1

Sep 10, 2023

Sun

17600000

0

2293907524

+ 435K

746

+ 1

Sep 9, 2023

Sat

17600000

0

2293471844

+ 387K

745

0

Sep 8, 2023

Fri

17600000

0

2293083858

+ 252K

745

+ 1

Sep 7, 2023

Thu

17600000

0

2292830956

+ 350K

744

+ 1

Sep 6, 2023

Wed

17600000

0

2292480661

+ 276K

743

+ 1

Sep 5, 2023

Tue

17600000

0

2292203724

+ 345K

742

0

Sep 4, 2023

Mon

17600000

0

2291858113

+ 511K

742

0

Sep 3, 2023

Sun

17600000

0

2291346229

+ 715K

742

+ 1

Sep 2, 2023

Sat

17600000

0

2290630458

+ 490K

741

+ 2

Sep 1, 2023

Fri

17600000

0

2290139857

+ 360K

739

+ 1

Aug 31, 2023

Thu

17600000

0

2289779440

+ 733K

738

+ 1

Aug 30, 2023

Wed

17600000

0

2289046127

+ 795K

737

0

Aug 29, 2023

Tue

17600000

0

2288250248

+ 664K

737

+ 1

Aug 28, 2023

Mon

17600000

0

2287586131

+ 940K

736

+ 2

Aug 27, 2023

Sun

17600000

---

2286645505

---

734

---
Embed
To embed this live counts widget on your own webpage? Simply copy and paste following code to your page and enjoy it wherever you want!
Customize Embed
About FactTechz

Explore FactTechz's YouTube presence with 17673570 subscribers and 748 videos. Experience the cumulative impact of 2297362360 views across FactTechz's engaging content.
Welcome to FactTechz On this channel we explore amazing facts, science, technology and various random facts that enriches your knowledge. Our most popular series is random interesting facts TEF series. Here, you will find scientific & educational videos that satisfies your hunger for knowledge. Owner & Host | Research | Script | Voice-Over: Rajesh Kumar Video Editor: Rohan Sharma Major Subscriber Milestones: 27 Jan 2017 - 100,000 16 June 2017 - 1M 16 Aug 2018 - 5M 17 July 2019 - 10M FactTechz is the 'first' Indian YouTube channel to cross a million subscribers in less than 365 days (first in the timeline). Records are made to be broken, but yeah, we were the first :) One of the top creators of 2017, https://twitter.com/YouTubeIndia/status/945264014560346112 FactTechz is the 7th Non-Corporate Indian YouTube channel to cross 10 Million subscribers in the timeline. We reached 10M subscribers in just 2 Years 11 Months and 23 Days! One of the fastest to reach 10M.
About YouTube Live Subscriber Count

Socialcounts.org is the best destination for live subscriber count tracking on YouTube and Twitter. Our platform uses YouTube's original API and an advanced system to provide nearly accurate estimations of the live subscriber count for your favorite YouTube creators, including T-Series, PewDiePie, and Mr. Beast. We also provide Twitter follower counts for users on the platform.
With our service, you can get an accurate and up-to-date live sub count and live count YouTube views, making it the perfect tool for YouTube creators and fans alike. Here, you can find the real-time subscriber count of popular YouTube creators, as well as our best estimated live count of subscribers and views, which provides a reliable representation of a creator's growth.
Whether you're a content creator looking to monitor your progress or a fan looking to stay updated on your favorite YouTube stars and Twitter influencers, Socialcounts.org is your one-stop solution for all things related to live count. Whether you're looking for live count YouTube subscribers, live count views, or Twitter followers, we've got you covered.