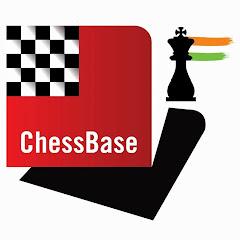 ChessBase India
1390197
ChessBase India youtube channel stats
Date
Subscribers
Views
Videos

Sep 25, 2023

Mon

1390000

+ 10K

1118949136

+ 907K

10375

+ 2

Sep 24, 2023

Sun

1380000

0

1118041430

+ 867K

10373

+ 7

Sep 23, 2023

Sat

1380000

0

1117174135

+ 782K

10366

+ 4

Sep 22, 2023

Fri

1380000

0

1116391819

+ 904K

10362

+ 8

Sep 21, 2023

Thu

1380000

0

1115487047

+ 1.01M

10354

+ 6

Sep 20, 2023

Wed

1380000

0

1114468071

+ 1.06M

10348

+ 7

Sep 19, 2023

Tue

1380000

0

1113405853

+ 2.79M

10341

+ 5

Sep 18, 2023

Mon

1380000

0

1110615510

0

10336

+ 4

Sep 17, 2023

Sun

1380000

0

1110615510

+ 1.58M

10332

+ 6

Sep 16, 2023

Sat

1380000

+ 10K

1109034320

+ 1.81M

10326

+ 7

Sep 15, 2023

Fri

1370000

0

1107215140

+ 1.82M

10319

+ 9

Sep 14, 2023

Thu

1370000

0

1105386926

+ 1.70M

10310

+ 11

Sep 13, 2023

Wed

1370000

0

1103678491

+ 2.38M

10299

+ 8

Sep 12, 2023

Tue

1370000

0

1101294318

+ 2.38M

10291

+ 8

Sep 11, 2023

Mon

1370000

+ 10K

1098908923

+ 2.98M

10283

+ 7

Sep 10, 2023

Sun

1360000

0

1095928364

+ 3.62M

10276

+ 10

Sep 9, 2023

Sat

1360000

0

1092308364

+ 2.63M

10266

+ 15

Sep 8, 2023

Fri

1360000

+ 10K

1089672715

+ 2.92M

10251

+ 18

Sep 7, 2023

Thu

1350000

0

1086744866

+ 2.68M

10233

+ 9

Sep 6, 2023

Wed

1350000

0

1084056573

+ 2.86M

10224

+ 9

Sep 5, 2023

Tue

1350000

0

1081194955

+ 2.63M

10215

+ 15

Sep 4, 2023

Mon

1350000

+ 10K

1078561246

+ 3.23M

10200

+ 8

Sep 3, 2023

Sun

1340000

0

1075329271

+ 3.59M

10192

+ 8

Sep 2, 2023

Sat

1340000

+ 10K

1071731234

+ 3.60M

10184

+ 8

Sep 1, 2023

Fri

1330000

0

1068129618

+ 4.02M

10176

+ 4

Aug 31, 2023

Thu

1330000

0

1064105998

+ 3.80M

10172

+ 4

Aug 30, 2023

Wed

1330000

+ 10K

1060299466

+ 3.98M

10168

+ 2

Aug 29, 2023

Tue

1320000

0

1056316460

+ 4.17M

10166

+ 10

Aug 28, 2023

Mon

1320000

+ 10K

1052137134

+ 4.61M

10156

+ 17

Aug 27, 2023

Sun

1310000

---

1047526514

---

10139

---
Embed
To embed this live counts widget on your own webpage? Simply copy and paste following code to your page and enjoy it wherever you want!
Customize Embed
About ChessBase India

Explore ChessBase India's YouTube presence with 1390197 subscribers and 10375 videos. Experience the cumulative impact of 1088167326 views across ChessBase India's engaging content.
ChessBase India is the "Most Popular" chess platform in India and one of the biggest chess media houses in the world. It is the biggest chess news portal and chess software distributor in the country. Our motto is "Powering Chess in India". Towards the end of 2015 we identified two important things that needed to be done in order to boost Indian chess further: 1. Have world class news & services to popularize & promote the sport and young talents in the country 2. Provide world class technological support at affordable prices. We also provide services like foundation to help chess players, planning chess tournaments, free training material on youtube and in our reports, online tournaments, media coverage for tournaments, Seminars and Training camps. ChessBase India is a one stop solution! Join us!
About YouTube Live Subscriber Count

Socialcounts.org is the best destination for live subscriber count tracking on YouTube and Twitter. Our platform uses YouTube's original API and an advanced system to provide nearly accurate estimations of the live subscriber count for your favorite YouTube creators, including T-Series, PewDiePie, and Mr. Beast. We also provide Twitter follower counts for users on the platform.
With our service, you can get an accurate and up-to-date live sub count and live count YouTube views, making it the perfect tool for YouTube creators and fans alike. Here, you can find the real-time subscriber count of popular YouTube creators, as well as our best estimated live count of subscribers and views, which provides a reliable representation of a creator's growth.
Whether you're a content creator looking to monitor your progress or a fan looking to stay updated on your favorite YouTube stars and Twitter influencers, Socialcounts.org is your one-stop solution for all things related to live count. Whether you're looking for live count YouTube subscribers, live count views, or Twitter followers, we've got you covered.