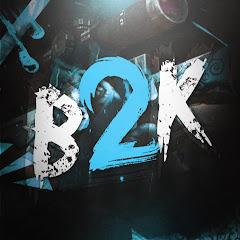 Born2Kill
9199620
Born2Kill youtube channel stats
Date
Subscribers
Views
Videos

Sep 25, 2023

Mon

9190000

0

629578148

+ 110K

445

0

Sep 24, 2023

Sun

9190000

0

629467468

+ 121K

445

0

Sep 23, 2023

Sat

9190000

0

629345712

+ 126K

445

0

Sep 22, 2023

Fri

9190000

0

629218741

+ 146K

445

0

Sep 21, 2023

Thu

9190000

+ 10K

629072122

+ 191K

445

0

Sep 20, 2023

Wed

9180000

0

628880564

+ 301K

445

0

Sep 19, 2023

Tue

9180000

0

628579459

+ 506K

445

+ 1

Sep 18, 2023

Mon

9180000

+ 10K

628073359

0

444

0

Sep 17, 2023

Sun

9170000

0

628073359

+ 1.15M

444

0

Sep 16, 2023

Sat

9170000

+ 10K

626914624

+ 139K

444

0

Sep 15, 2023

Fri

9160000

+ 10K

626775036

0

444

0

Sep 14, 2023

Thu

9150000

0

626775036

+ 155K

444

+ 1

Sep 13, 2023

Wed

9150000

+ 10K

626619295

+ 185K

443

0

Sep 12, 2023

Tue

9140000

0

626433957

+ 228K

443

0

Sep 11, 2023

Mon

9140000

0

626204988

+ 241K

443

+ 1

Sep 10, 2023

Sun

9140000

+ 10K

625963124

+ 215K

442

0

Sep 9, 2023

Sat

9130000

0

625747915

+ 412K

442

0

Sep 8, 2023

Fri

9130000

+ 10K

625334938

+ 68.3K

442

0

Sep 7, 2023

Thu

9120000

0

625266594

+ 56.6K

442

+ 1

Sep 6, 2023

Wed

9120000

0

625209943

+ 53.7K

441

0

Sep 5, 2023

Tue

9120000

0

625156146

+ 55.3K

441

0

Sep 4, 2023

Mon

9120000

0

625100831

+ 68.6K

441

0

Sep 3, 2023

Sun

9120000

0

625032134

+ 60.8K

441

+ 1

Sep 2, 2023

Sat

9120000

0

624971308

+ 71.0K

440

0

Sep 1, 2023

Fri

9120000

0

624900257

+ 58.2K

440

0

Aug 31, 2023

Thu

9120000

0

624841976

+ 50.5K

440

+ 1

Aug 30, 2023

Wed

9120000

0

624791409

+ 49.6K

439

0

Aug 29, 2023

Tue

9120000

0

624741787

+ 50.3K

439

0

Aug 28, 2023

Mon

9120000

0

624691461

+ 56.5K

439

0

Aug 27, 2023

Sun

9120000

---

624634923

---

439

---
Embed
To embed this live counts widget on your own webpage? Simply copy and paste following code to your page and enjoy it wherever you want!
Customize Embed
About Born2Kill

Explore Born2Kill's YouTube presence with 9199620 subscribers and 445 videos. Experience the cumulative impact of 629677396 views across Born2Kill's engaging content.
Welcome to our channel, where we're two brothers [Moez & Walid] who are passionate about Battle Royale gaming. As professional players and streamers, we bring you the best in-game footage and live streams. Join our community by hitting the like, comment, and subscribe buttons, and don't forget to turn on notifications by clicking the bell icon 🔔 to stay updated on all our latest videos. ★Games: Apex Legends, Free Fire, Pubg Mobile, Pubg, Fortnite, Call of duty, Valorant, CSGO, Warzone 2.0 ★Copyright: We allow anyone to make reaction videos but the video must remain branded under Born2Kill (with our channel link) in the description box. ★Contact Us: Email: [email protected] Instagram: https://www.instagram.com/born2kiiill Discord: https://discord.gg/dWHzq7H Donate: https://streamlabs.com/born2kill1 ★Tags: #Born2Kill #b2k
About YouTube Live Subscriber Count

Socialcounts.org is the best destination for live subscriber count tracking on YouTube and Twitter. Our platform uses YouTube's original API and an advanced system to provide nearly accurate estimations of the live subscriber count for your favorite YouTube creators, including T-Series, PewDiePie, and Mr. Beast. We also provide Twitter follower counts for users on the platform.
With our service, you can get an accurate and up-to-date live sub count and live count YouTube views, making it the perfect tool for YouTube creators and fans alike. Here, you can find the real-time subscriber count of popular YouTube creators, as well as our best estimated live count of subscribers and views, which provides a reliable representation of a creator's growth.
Whether you're a content creator looking to monitor your progress or a fan looking to stay updated on your favorite YouTube stars and Twitter influencers, Socialcounts.org is your one-stop solution for all things related to live count. Whether you're looking for live count YouTube subscribers, live count views, or Twitter followers, we've got you covered.