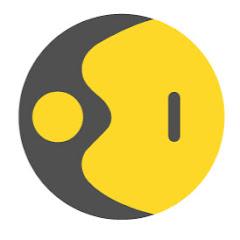 WION
7499358
WION youtube channel stats
Date
Subscribers
Views
Videos

May 28, 2023

Sun

7490000

0

3910764613

+ 2.81M

102003

+ 50

May 27, 2023

Sat

7490000

0

3907945336

+ 2.64M

101953

+ 106

May 26, 2023

Fri

7490000

0

3905298360

+ 2.69M

101847

+ 127

May 25, 2023

Thu

7490000

0

3902600722

+ 2.38M

101720

+ 141

May 24, 2023

Wed

7490000

0

3900220095

+ 1.60M

101579

+ 133

May 23, 2023

Tue

7490000

0

3898615070

+ 1.68M

101446

+ 133

May 22, 2023

Mon

7490000

0

3896925811

+ 1.81M

101313

+ 89

May 21, 2023

Sun

7490000

+ 10K

3895106557

+ 1.93M

101224

+ 55

May 20, 2023

Sat

7480000

0

3893172947

+ 1.84M

101169

+ 119

May 19, 2023

Fri

7480000

0

3891327441

+ 1.96M

101050

+ 112

May 18, 2023

Thu

7480000

0

3889366117

+ 2.26M

100938

+ 143

May 17, 2023

Wed

7480000

0

3887098328

+ 2.04M

100795

+ 132

May 16, 2023

Tue

7480000

0

3885054033

+ 2.50M

100663

+ 126

May 15, 2023

Mon

7480000

0

3882546856

+ 2.90M

100537

+ 93

May 14, 2023

Sun

7480000

+ 10K

3879637364

+ 2.78M

100444

+ 58

May 13, 2023

Sat

7470000

0

3876851317

+ 2.19M

100386

+ 105

May 12, 2023

Fri

7470000

0

3874659222

+ 2.51M

100281

+ 118

May 11, 2023

Thu

7470000

+ 10K

3872139234

+ 3.57M

100163

+ 116

May 10, 2023

Wed

7460000

0

3868560502

+ 5.71M

100047

+ 126

May 9, 2023

Tue

7460000

+ 10K

3862850314

+ 2.48M

99921

+ 107

May 8, 2023

Mon

7450000

0

3860370012

+ 2.50M

99814

+ 91

May 7, 2023

Sun

7450000

0

3857863820

+ 2.40M

99723

+ 63

May 6, 2023

Sat

7450000

+ 10K

3855457763

+ 2.59M

99660

+ 112

May 5, 2023

Fri

7440000

0

3852863781

+ 4.94M

99548

+ 253

May 3, 2023

Wed

7440000

0

3847922786

+ 2.19M

99295

+ 115

May 2, 2023

Tue

7440000

0

3845732082

+ 1.85M

99180

+ 130

May 1, 2023

Mon

7440000

+ 10K

3843879128

+ 1.83M

99050

+ 60

Apr 30, 2023

Sun

7430000

0

3842040146

+ 1.78M

98990

+ 47

Apr 29, 2023

Sat

7430000

0

3840259686

+ 1.78M

98943

+ 87

Apr 28, 2023

Fri

7430000

---

3838479011

---

98856

---
Embed
To embed this live counts widget on your own webpage? Simply copy and paste following code to your page and enjoy it wherever you want!
Customize Embed
About WION

WION YouTube Channel has 7499358 subscribers and 102003 videos on YouTube Channel. Overall views of WION YouTube channel is 3911989058.
WION -The World is One News, examines global issues with in-depth analysis. We provide much more than the news of the day. Our aim to empower people to explore their world. With our Global headquarters in New Delhi, we bring you news on the hour, by the hour. We deliver information that is not biased. We are journalists who are neutral to the core and non-partisan when it comes to the politics of the world. People are tired of biased reportage and we stand for a globalised united world. So for us the World is truly One.
About YouTube Live Subscriber Count

Socialcounts.org is the best destination for live subscriber count tracking on YouTube and Twitter. Our platform uses YouTube's original API and an advanced system to provide nearly accurate estimations of the live subscriber count for your favorite YouTube creators, including T-Series, PewDiePie, and Mr. Beast. We also provide Twitter follower counts for users on the platform.
With our service, you can get an accurate and up-to-date live sub count and live count YouTube views, making it the perfect tool for YouTube creators and fans alike. Here, you can find the real-time subscriber count of popular YouTube creators, as well as our best estimated live count of subscribers and views, which provides a reliable representation of a creator's growth.
Whether you're a content creator looking to monitor your progress or a fan looking to stay updated on your favorite YouTube stars and Twitter influencers, Socialcounts.org is your one-stop solution for all things related to live count. Whether you're looking for live count YouTube subscribers, live count views, or Twitter followers, we've got you covered.