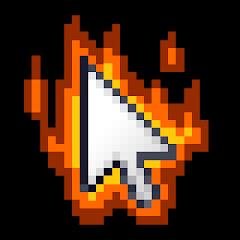 Alan Becker
24460511
Alan Becker youtube channel stats
Date
Subscribers
Views
Videos

Sep 26, 2023

Tue

24400000

0

5849978958

+ 6.28M

173

0

Sep 25, 2023

Mon

24400000

0

5843693434

+ 9.15M

173

0

Sep 24, 2023

Sun

24400000

+ 100K

5834541504

+ 9.08M

173

0

Sep 23, 2023

Sat

24300000

0

5825453255

+ 6.32M

173

+ 1

Sep 22, 2023

Fri

24300000

0

5819125813

+ 5.99M

172

0

Sep 21, 2023

Thu

24300000

0

5813128356

+ 10.6M

172

0

Sep 20, 2023

Wed

24300000

+ 100K

5802506221

0

172

0

Sep 19, 2023

Tue

24200000

0

5802506221

+ 13.5M

172

0

Sep 18, 2023

Mon

24200000

0

5788974935

0

172

0

Sep 17, 2023

Sun

24200000

0

5788974935

+ 6.70M

172

0

Sep 16, 2023

Sat

24200000

0

5782266315

+ 3.46M

172

+ 1

Sep 15, 2023

Fri

24200000

0

5778804186

+ 2.72M

171

0

Sep 14, 2023

Thu

24200000

0

5776074997

+ 2.93M

171

0

Sep 13, 2023

Wed

24200000

+ 100K

5773135428

+ 3.23M

171

0

Sep 12, 2023

Tue

24100000

0

5769905176

+ 3.86M

171

0

Sep 11, 2023

Mon

24100000

0

5766038466

+ 6.29M

171

0

Sep 10, 2023

Sun

24100000

0

5759747634

+ 7.28M

171

0

Sep 9, 2023

Sat

24100000

0

5752460555

+ 4.33M

171

+ 1

Sep 8, 2023

Fri

24100000

0

5748127974

+ 4.46M

170

0

Sep 7, 2023

Thu

24100000

0

5743659793

+ 5.03M

170

0

Sep 6, 2023

Wed

24100000

0

5738628559

+ 5.87M

170

0

Sep 5, 2023

Tue

24100000

+ 100K

5732750077

+ 6.16M

170

0

Sep 4, 2023

Mon

24000000

0

5726588537

+ 8.34M

170

0

Sep 3, 2023

Sun

24000000

0

5718243767

+ 9.29M

170

0

Sep 2, 2023

Sat

24000000

0

5708949222

+ 6.46M

170

+ 1

Sep 1, 2023

Fri

24000000

0

5702482384

+ 6.42M

169

0

Aug 31, 2023

Thu

24000000

+ 100K

5696061013

+ 5.82M

169

0

Aug 30, 2023

Wed

23900000

0

5690233147

+ 6.30M

169

0

Aug 29, 2023

Tue

23900000

0

5683924046

+ 5.88M

169

0

Aug 28, 2023

Mon

23900000

---

5678041957

---

169

---
Embed
To embed this live counts widget on your own webpage? Simply copy and paste following code to your page and enjoy it wherever you want!
Customize Embed
About Alan Becker

Explore Alan Becker's YouTube presence with 24460511 subscribers and 173 videos. Experience the cumulative impact of 5856210927 views across Alan Becker's engaging content.
My name is Alan Becker! Maybe you saw my "Animator vs. Animation" when it became a viral video in 2006. I make stick figure animations that take place on a computer desktop screen. There is no dialogue, but a lot of humor and emotion. Hope you enjoy! Check out my other channels too! I teach how to animate, I run a Minecraft server, and I play games! Interesting in working for me as an animator? Apply below!
About YouTube Live Subscriber Count

Socialcounts.org is the best destination for live subscriber count tracking on YouTube and Twitter. Our platform uses YouTube's original API and an advanced system to provide nearly accurate estimations of the live subscriber count for your favorite YouTube creators, including T-Series, PewDiePie, and Mr. Beast. We also provide Twitter follower counts for users on the platform.
With our service, you can get an accurate and up-to-date live sub count and live count YouTube views, making it the perfect tool for YouTube creators and fans alike. Here, you can find the real-time subscriber count of popular YouTube creators, as well as our best estimated live count of subscribers and views, which provides a reliable representation of a creator's growth.
Whether you're a content creator looking to monitor your progress or a fan looking to stay updated on your favorite YouTube stars and Twitter influencers, Socialcounts.org is your one-stop solution for all things related to live count. Whether you're looking for live count YouTube subscribers, live count views, or Twitter followers, we've got you covered.