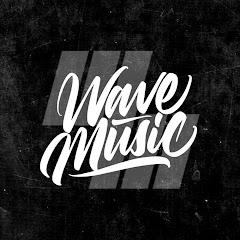 WaveMusic
4633211
WaveMusic youtube channel stats
Date
Subscribers
Views
Videos

Sep 26, 2023

Tue

4630000

0

2271688886

+ 676K

1883

0

Sep 25, 2023

Mon

4630000

0

2271012226

+ 666K

1883

0

Sep 24, 2023

Sun

4630000

0

2270346042

+ 672K

1883

+ 1

Sep 23, 2023

Sat

4630000

0

2269673621

+ 690K

1882

0

Sep 22, 2023

Fri

4630000

0

2268983090

+ 716K

1882

+ 1

Sep 21, 2023

Thu

4630000

0

2268266641

+ 787K

1881

0

Sep 20, 2023

Wed

4630000

0

2267479281

+ 770K

1881

+ 1

Sep 19, 2023

Tue

4630000

0

2266709068

+ 1.42M

1880

0

Sep 18, 2023

Mon

4630000

0

2265288741

0

1880

+ 1

Sep 17, 2023

Sun

4630000

0

2265288741

+ 663K

1879

0

Sep 16, 2023

Sat

4630000

0

2264624950

+ 810K

1879

0

Sep 15, 2023

Fri

4630000

0

2263814920

+ 705K

1879

+ 1

Sep 14, 2023

Thu

4630000

+ 10K

2263109919

+ 744K

1878

0

Sep 13, 2023

Wed

4620000

0

2262365432

+ 751K

1878

+ 1

Sep 12, 2023

Tue

4620000

0

2261613757

+ 729K

1877

0

Sep 11, 2023

Mon

4620000

0

2260884660

+ 717K

1877

0

Sep 10, 2023

Sun

4620000

0

2260167351

+ 814K

1877

+ 1

Sep 9, 2023

Sat

4620000

0

2259353180

+ 651K

1876

0

Sep 8, 2023

Fri

4620000

0

2258702155

+ 645K

1876

+ 1

Sep 7, 2023

Thu

4620000

0

2258056812

+ 693K

1875

0

Sep 6, 2023

Wed

4620000

0

2257363274

+ 706K

1875

+ 1

Sep 5, 2023

Tue

4620000

0

2256657165

+ 690K

1874

0

Sep 4, 2023

Mon

4620000

0

2255966706

+ 664K

1874

0

Sep 3, 2023

Sun

4620000

0

2255301989

+ 772K

1874

+ 1

Sep 2, 2023

Sat

4620000

0

2254529625

+ 686K

1873

0

Sep 1, 2023

Fri

4620000

0

2253843527

+ 643K

1873

+ 1

Aug 31, 2023

Thu

4620000

0

2253200465

+ 597K

1872

0

Aug 30, 2023

Wed

4620000

0

2252602778

+ 590K

1872

0

Aug 29, 2023

Tue

4620000

0

2252012157

+ 615K

1872

+ 1

Aug 28, 2023

Mon

4620000

---

2251396159

---

1871

---
Embed
To embed this live counts widget on your own webpage? Simply copy and paste following code to your page and enjoy it wherever you want!
Customize Embed
About WaveMusic

Explore WaveMusic's YouTube presence with 4633211 subscribers and 1883 videos. Experience the cumulative impact of 2272365367 views across WaveMusic's engaging content.
🌴Welcome to Paradise🌴 Your Home For The Best Electronic Music With Lyrics! All new videos will be a 4k lyric video with closed captions (CC) and have lyrics in the description. This channel is dedicated to chill trap, electronic pop, chill pop, future bass, indie dance, melodic bass, and the chiller side of EDM and Pop! If I like it, I try my best to share it! Track submissions for upload: https://wavemusic.portal.district.biz/ Business Contact (no submissions): See below Paradise Music tracks for a record label release ONLY. (No YouTube Promo Submissions): [email protected]
About YouTube Live Subscriber Count

Socialcounts.org is the best destination for live subscriber count tracking on YouTube and Twitter. Our platform uses YouTube's original API and an advanced system to provide nearly accurate estimations of the live subscriber count for your favorite YouTube creators, including T-Series, PewDiePie, and Mr. Beast. We also provide Twitter follower counts for users on the platform.
With our service, you can get an accurate and up-to-date live sub count and live count YouTube views, making it the perfect tool for YouTube creators and fans alike. Here, you can find the real-time subscriber count of popular YouTube creators, as well as our best estimated live count of subscribers and views, which provides a reliable representation of a creator's growth.
Whether you're a content creator looking to monitor your progress or a fan looking to stay updated on your favorite YouTube stars and Twitter influencers, Socialcounts.org is your one-stop solution for all things related to live count. Whether you're looking for live count YouTube subscribers, live count views, or Twitter followers, we've got you covered.