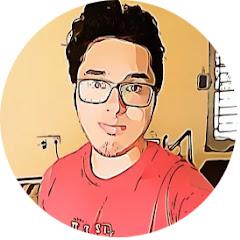 CodeWithHarry
4055272
CodeWithHarry youtube channel stats
Date
Subscribers
Views
Videos

May 29, 2023

Mon

4050000

0

548953043

+ 603K

2064

0

May 28, 2023

Sun

4050000

+ 10K

548349269

+ 610K

2064

+ 1

May 27, 2023

Sat

4040000

0

547739117

+ 519K

2063

+ 1

May 26, 2023

Fri

4040000

0

547219412

+ 594K

2062

0

May 25, 2023

Thu

4040000

+ 10K

546624667

+ 564K

2062

+ 1

May 24, 2023

Wed

4030000

0

546060601

+ 578K

2061

0

May 23, 2023

Tue

4030000

0

545482461

+ 581K

2061

0

May 22, 2023

Mon

4030000

+ 10K

544900811

+ 552K

2061

0

May 21, 2023

Sun

4020000

0

544348036

+ 523K

2061

+ 1

May 20, 2023

Sat

4020000

0

543824231

+ 604K

2060

0

May 19, 2023

Fri

4020000

0

543219907

+ 586K

2060

+ 1

May 18, 2023

Thu

4020000

+ 10K

542633777

+ 618K

2059

0

May 17, 2023

Wed

4010000

0

542014946

+ 562K

2059

+ 1

May 16, 2023

Tue

4010000

0

541452735

+ 545K

2058

0

May 15, 2023

Mon

4010000

+ 10K

540907304

+ 495K

2058

+ 1

May 14, 2023

Sun

4000000

0

540411553

+ 525K

2057

+ 1

May 13, 2023

Sat

4000000

0

539886157

+ 486K

2056

0

May 12, 2023

Fri

4000000

0

539399444

+ 519K

2056

+ 1

May 11, 2023

Thu

4000000

+ 10K

538880429

+ 562K

2055

0

May 10, 2023

Wed

3990000

0

538318149

+ 583K

2055

+ 1

May 9, 2023

Tue

3990000

0

537734925

+ 606K

2054

+ 1

May 8, 2023

Mon

3990000

0

537128187

+ 608K

2053

0

May 7, 2023

Sun

3990000

+ 10K

536519378

+ 577K

2053

+ 1

May 6, 2023

Sat

3980000

0

535941865

+ 637K

2052

+ 1

May 5, 2023

Fri

3980000

+ 10K

535304451

+ 1.21M

2051

+ 2

May 3, 2023

Wed

3970000

0

534086372

+ 597K

2049

0

May 2, 2023

Tue

3970000

0

533488432

+ 592K

2049

+ 1

May 1, 2023

Mon

3970000

0

532895866

+ 552K

2048

+ 1

Apr 30, 2023

Sun

3970000

+ 10K

532343136

+ 585K

2047

0

Apr 29, 2023

Sat

3960000

---

531757342

---

2047

---
Embed
To embed this live counts widget on your own webpage? Simply copy and paste following code to your page and enjoy it wherever you want!
Customize Embed
About CodeWithHarry

CodeWithHarry YouTube Channel has 4055272 subscribers and 2064 videos on YouTube Channel. Overall views of CodeWithHarry YouTube channel is 549528233.
Code With Harry is my attempt to teach basics and those coding techniques to people in short time which took me ages to learn. At Code With Harry, I provide a quick and to the point demo along with resources of anything and everything I teach. Source code and other resources are hosted on my website CodeWithHarry.com. I provide source code(if any) in the description of every video. Quality programming videos in Hindi :) Business enquiries: [email protected]
About YouTube Live Subscriber Count

Socialcounts.org is the best destination for live subscriber count tracking on YouTube and Twitter. Our platform uses YouTube's original API and an advanced system to provide nearly accurate estimations of the live subscriber count for your favorite YouTube creators, including T-Series, PewDiePie, and Mr. Beast. We also provide Twitter follower counts for users on the platform.
With our service, you can get an accurate and up-to-date live sub count and live count YouTube views, making it the perfect tool for YouTube creators and fans alike. Here, you can find the real-time subscriber count of popular YouTube creators, as well as our best estimated live count of subscribers and views, which provides a reliable representation of a creator's growth.
Whether you're a content creator looking to monitor your progress or a fan looking to stay updated on your favorite YouTube stars and Twitter influencers, Socialcounts.org is your one-stop solution for all things related to live count. Whether you're looking for live count YouTube subscribers, live count views, or Twitter followers, we've got you covered.