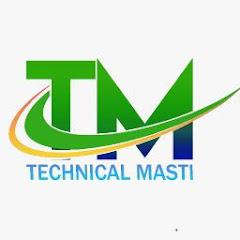 Technical masti
560920
Technical masti youtube channel stats
Date
Subscribers
Views
Videos

Oct 2, 2023

Mon

560000

0

92412601

+ 130K

2043

+ 3

Oct 1, 2023

Sun

560000

0

92281756

+ 113K

2040

+ 4

Sep 30, 2023

Sat

560000

+ 1K

92167933

+ 110K

2036

+ 4

Sep 29, 2023

Fri

559000

0

92057198

+ 121K

2032

+ 2

Sep 28, 2023

Thu

559000

+ 1K

91936033

+ 108K

2030

+ 1

Sep 27, 2023

Wed

558000

0

91827157

+ 104K

2029

+ 2

Sep 26, 2023

Tue

558000

0

91722666

+ 105K

2027

+ 2

Sep 25, 2023

Mon

558000

0

91617327

+ 114K

2025

+ 3

Sep 24, 2023

Sun

558000

+ 1K

91503194

+ 106K

2022

+ 4

Sep 23, 2023

Sat

557000

0

91397031

+ 97.9K

2018

+ 3

Sep 22, 2023

Fri

557000

0

91299062

+ 107K

2015

+ 2

Sep 21, 2023

Thu

557000

+ 1K

91191883

+ 105K

2013

+ 3

Sep 20, 2023

Wed

556000

0

91085934

+ 96.9K

2010

+ 3

Sep 19, 2023

Tue

556000

0

90988979

+ 197K

2007

+ 2

Sep 18, 2023

Mon

556000

+ 1K

90791077

0

2005

+ 3

Sep 17, 2023

Sun

555000

0

90791077

+ 89.4K

2002

+ 2

Sep 16, 2023

Sat

555000

0

90701582

+ 97.2K

2000

+ 2

Sep 15, 2023

Fri

555000

+ 1K

90604288

+ 86.2K

1998

+ 1

Sep 14, 2023

Thu

554000

0

90518051

+ 93.4K

1997

+ 2

Sep 13, 2023

Wed

554000

0

90424614

+ 103K

1995

+ 2

Sep 12, 2023

Tue

554000

0

90320735

+ 98.5K

1993

+ 3

Sep 11, 2023

Mon

554000

+ 1K

90222156

+ 100K

1990

+ 4

Sep 10, 2023

Sun

553000

0

90121432

+ 111K

1986

+ 2

Sep 9, 2023

Sat

553000

0

90010316

+ 85.2K

1984

+ 2

Sep 8, 2023

Fri

553000

+ 1K

89925060

+ 91.0K

1982

+ 1

Sep 7, 2023

Thu

552000

0

89834031

+ 91.8K

1981

+ 1

Sep 6, 2023

Wed

552000

0

89742149

+ 90.7K

1980

+ 2

Sep 5, 2023

Tue

552000

0

89651365

+ 90.2K

1978

+ 2

Sep 4, 2023

Mon

552000

+ 1K

89561106

+ 99.6K

1976

+ 2

Sep 3, 2023

Sun

551000

---

89461429

---

1974

---
Embed
To embed this live counts widget on your own webpage? Simply copy and paste following code to your page and enjoy it wherever you want!
Customize Embed
About Technical masti

Explore Technical masti's YouTube presence with 560920 subscribers and 2043 videos. Experience the cumulative impact of 91821662 views across Technical masti's engaging content.
Hello everyone, This is Pradeep Negi and you have fortunately landed in the right place. Here I do honest tech review and comparison. There is nothing paid, nothing fake. Before buying any smartphone, tablet and mobile accessories. you need to check Technical Masti. here you will find almost all mobile's 100% genuine review and comparison so that you do not make the wrong purchase.  We need your love and support so that we can continue this legacy of being original in the market of paid reviewers.  Follow us on our social media handles as well. for even faster and real time connectivity  Thank you for your love and support throughout the journey. follow on instagram https://www.instagram.com/technicalmastiofficial/
About YouTube Live Subscriber Count

Socialcounts.org is the best destination for live subscriber count tracking on YouTube and Twitter. Our platform uses YouTube's original API and an advanced system to provide nearly accurate estimations of the live subscriber count for your favorite YouTube creators, including T-Series, PewDiePie, and Mr. Beast. We also provide Twitter follower counts for users on the platform.
With our service, you can get an accurate and up-to-date live sub count and live count YouTube views, making it the perfect tool for YouTube creators and fans alike. Here, you can find the real-time subscriber count of popular YouTube creators, as well as our best estimated live count of subscribers and views, which provides a reliable representation of a creator's growth.
Whether you're a content creator looking to monitor your progress or a fan looking to stay updated on your favorite YouTube stars and Twitter influencers, Socialcounts.org is your one-stop solution for all things related to live count. Whether you're looking for live count YouTube subscribers, live count views, or Twitter followers, we've got you covered.