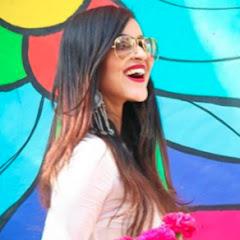 Wanderers Hub
7083249
Wanderers Hub youtube channel stats
Date
Subscribers
Views
Videos

May 30, 2023

Tue

7080000

+ 10K

2065593175

+ 1.95M

312

0

May 29, 2023

Mon

7070000

0

2063633236

+ 1.89M

312

0

May 28, 2023

Sun

7070000

+ 10K

2061742199

+ 2.59M

312

0

May 27, 2023

Sat

7060000

0

2059148148

+ 3.13M

312

0

May 26, 2023

Fri

7060000

+ 10K

2056011844

+ 1.86M

312

+ 1

May 25, 2023

Thu

7050000

0

2054148708

+ 1.87M

311

0

May 24, 2023

Wed

7050000

0

2052270750

+ 1.92M

311

0

May 23, 2023

Tue

7050000

+ 10K

2050341104

+ 1.95M

311

0

May 22, 2023

Mon

7040000

0

2048382874

+ 2.15M

311

0

May 21, 2023

Sun

7040000

0

2046227502

+ 2.63M

311

0

May 20, 2023

Sat

7040000

+ 10K

2043588513

+ 3.56M

311

+ 1

May 19, 2023

Fri

7030000

+ 10K

2040024686

+ 2.02M

310

0

May 18, 2023

Thu

7020000

0

2038001618

+ 2.08M

310

0

May 17, 2023

Wed

7020000

0

2035917266

+ 2.42M

310

0

May 16, 2023

Tue

7020000

+ 10K

2033494274

+ 3.29M

310

0

May 15, 2023

Mon

7010000

+ 10K

2030195002

+ 1.84M

310

+ 1

May 14, 2023

Sun

7000000

0

2028348660

+ 2.02M

309

0

May 13, 2023

Sat

7000000

+ 10K

2026321538

+ 2.01M

309

0

May 12, 2023

Fri

6990000

0

2024302718

+ 2.70M

309

0

May 11, 2023

Thu

6990000

+ 10K

2021599227

+ 4.08M

309

0

May 10, 2023

Wed

6980000

0

2017517893

+ 1.78M

309

+ 1

May 9, 2023

Tue

6980000

+ 10K

2015732526

+ 1.88M

308

0

May 8, 2023

Mon

6970000

0

2013851952

+ 2.42M

308

0

May 7, 2023

Sun

6970000

+ 10K

2011425533

+ 2.93M

308

0

May 6, 2023

Sat

6960000

+ 10K

2008494849

+ 3.52M

308

0

May 5, 2023

Fri

6950000

+ 20K

2004974844

+ 7.80M

308

+ 1

May 3, 2023

Wed

6930000

0

1997165776

+ 3.20M

307

0

May 2, 2023

Tue

6930000

+ 10K

1993958976

+ 5.00M

307

0

May 1, 2023

Mon

6920000

+ 20K

1988954714

+ 1.86M

307

+ 1

Apr 30, 2023

Sun

6900000

---

1987089331

---

306

---
Embed
To embed this live counts widget on your own webpage? Simply copy and paste following code to your page and enjoy it wherever you want!
Customize Embed
About Wanderers Hub

Wanderers Hub YouTube Channel has 7083249 subscribers and 312 videos on YouTube Channel. Overall views of Wanderers Hub YouTube channel is 2068151398.
Hi, I'm Prerna Malhan. I'M on a Mission to SEE the WORLD ❤ Enquiries - [email protected] Wanderers Hub is a travel channel where I post about my travels and food experiences from around the world. I usually travel with my travel partner who is also my husband - Harsh. Do you want to see the world through our eyes? Well, simply join us on this journey!
About YouTube Live Subscriber Count

Socialcounts.org is the best destination for live subscriber count tracking on YouTube and Twitter. Our platform uses YouTube's original API and an advanced system to provide nearly accurate estimations of the live subscriber count for your favorite YouTube creators, including T-Series, PewDiePie, and Mr. Beast. We also provide Twitter follower counts for users on the platform.
With our service, you can get an accurate and up-to-date live sub count and live count YouTube views, making it the perfect tool for YouTube creators and fans alike. Here, you can find the real-time subscriber count of popular YouTube creators, as well as our best estimated live count of subscribers and views, which provides a reliable representation of a creator's growth.
Whether you're a content creator looking to monitor your progress or a fan looking to stay updated on your favorite YouTube stars and Twitter influencers, Socialcounts.org is your one-stop solution for all things related to live count. Whether you're looking for live count YouTube subscribers, live count views, or Twitter followers, we've got you covered.