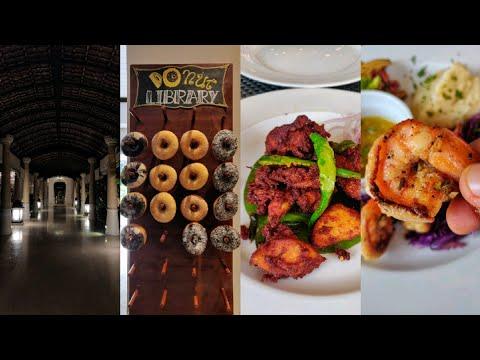 🔅TAJ BEKAL RESORT | ₹19,300 PER DAY | FREE FOOD #refillyourtummy
563467
🔅TAJ BEKAL RESORT | ₹19,300 PER DAY | FREE FOOD #refillyourtummy youtube video stats
Date
Views
Likes
Dislikes

Mar 30, 2023

Thu

563467

+ 38

29217

+ 1

N/A

Mar 29, 2023

Wed

563429

+ 45

29216

+ 3

N/A

Mar 28, 2023

Tue

563384

+ 30

29213

0

N/A

Mar 27, 2023

Mon

563354

+ 32

29213

0

N/A

Mar 26, 2023

Sun

563322

+ 34

29213

0

N/A

Mar 25, 2023

Sat

563288

+ 29

29213

+ 1

N/A

Mar 24, 2023

Fri

563259

+ 61

29212

0

N/A

Mar 23, 2023

Thu

563198

+ 27

29212

0

N/A

Mar 22, 2023

Wed

563171

+ 36

29212

0

N/A

Mar 21, 2023

Tue

563135

+ 52

29212

+ 1

N/A

Mar 20, 2023

Mon

563083

+ 44

29211

+ 1

N/A

Mar 19, 2023

Sun

563039

+ 29

29210

+ 1

N/A

Mar 18, 2023

Sat

563010

+ 54

29209

+ 1

N/A

Mar 17, 2023

Fri

562956

+ 31

29208

+ 1

N/A

Mar 16, 2023

Thu

562925

+ 25

29207

0

N/A

Mar 15, 2023

Wed

562900

+ 47

29207

+ 1

N/A

Mar 14, 2023

Tue

562853

+ 47

29206

0

N/A

Mar 13, 2023

Mon

562806

+ 24

29206

+ 1

N/A

Mar 12, 2023

Sun

562782

+ 46

29205

+ 1

N/A

Mar 11, 2023

Sat

562736

+ 57

29204

+ 4

N/A

Mar 10, 2023

Fri

562679

+ 35

29200

0

N/A

Mar 9, 2023

Thu

562644

+ 26

29200

0

N/A

Mar 8, 2023

Wed

562618

+ 60

29200

+ 2

N/A

Mar 7, 2023

Tue

562558

+ 31

29198

+ 1

N/A

Mar 6, 2023

Mon

562527

+ 31

29197

0

N/A

Mar 5, 2023

Sun

562496

+ 32

29197

+ 1

N/A

Mar 4, 2023

Sat

562464

+ 53

29196

+ 2

N/A

Mar 3, 2023

Fri

562411

+ 54

29194

+ 1

N/A

Mar 2, 2023

Thu

562357

+ 37

29193

0

N/A

Mar 1, 2023

Wed

562320

---

29193

---

---
Embed
To embed this live counts widget on your own webpage? Simply copy and paste following code to your page and enjoy it wherever you want!
Customize Embed
About 🔅TAJ BEKAL RESORT | ₹19,300 PER DAY | FREE FOOD #refillyourtummy

DO FOLLOW & SUPPORT ME ON INSTAGRAM FOR DAILY POSTS. 🔸 https://instagram.com/refillyourtummy?igshid 🔸 PAN ROASTED CHICKEN - ₹950 [8/10] HERBED GRILLED PRAWNS - ₹1150 [8.4/10] DAL TADKA - ₹600 [6.7/10] ROTI & NAAN - 200 [7/10] LAMB BIRIYANI - ₹950 [6.5/10] GAJAR KA HALWA - ₹700 [8.3/10] DARK FUDGE BROWNIE - ₹800 [8.1/10] HOMEMADE ICE CREAM(3 SCOOPS) - ₹450 [7.5/10] BEKAL CREME BRULEE - ₹800 [6/10] GULAB JAMUN - ₹700 [7.4/10] SURKH MACCHI TIKKA - ₹900 [8.5/10] CRISPY FRIED CHICKEN - ₹900 [7/10] CHICKEN KATHI ROLL - ₹900 [4/10] PIZZA (CHICKEN ) - ₹1000 [8.3/10] CHICKEN CLUB SANDWICH - ₹800 [6.8/10] ▫️ ROOM RATE : ₹19300 (ALL INCLUSIVE PACKAGE FOR 3) WHICH INCLUDES BREAKFAST, LUNCH, EVENING TEA & DINNER. ▫️ @tajbekalresort THEKKEKKARA BEKAL KASARAGODE
About YouTube Live Subscriber Count

Looking to track YouTube video live view counts in real-time? SocialCounts.org is the perfect destination for all your video tracking needs! Our platform utilizes YouTube's original API and advanced technology to provide nearly accurate estimations of live view counts for any YouTube video.
But that's not all! We also offer a unique comparison feature where you can compare the live view counts of any video with any channel, video, or profile. This makes it easy to compare and analyze the performance of different YouTube videos and channels.
At SocialCounts.org, we're committed to providing you with accurate and up-to-date data analysis for all your video tracking needs. Whether you're a content creator or simply a YouTube enthusiast, our platform is the perfect tool for monitoring the popularity and growth of your favorite videos.
So, if you're looking for a reliable source to track live view counts on YouTube, look no further than SocialCounts.org. Trust us to keep you in the know with real-time data analysis and comparison features.