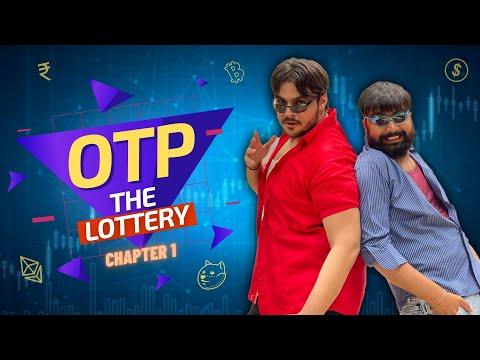 OTP The Lottery : Chapter 1 | Ashish Chanchlani
48271443
OTP The Lottery : Chapter 1 | Ashish Chanchlani youtube video stats
Date
Views
Likes
Dislikes

Mar 31, 2023

Fri

48271443

+ 12.0K

3500368

+ 227

N/A

Mar 30, 2023

Thu

48259437

+ 12.9K

3500141

+ 248

N/A

Mar 29, 2023

Wed

48246519

+ 11.9K

3499893

+ 224

N/A

Mar 28, 2023

Tue

48234551

+ 12.0K

3499669

+ 238

N/A

Mar 27, 2023

Mon

48222508

+ 11.3K

3499431

+ 252

N/A

Mar 26, 2023

Sun

48211109

+ 12.1K

3499179

+ 187

N/A

Mar 25, 2023

Sat

48198999

+ 12.5K

3498992

+ 255

N/A

Mar 24, 2023

Fri

48186499

+ 13.8K

3498737

+ 234

N/A

Mar 23, 2023

Thu

48172683

+ 13.2K

3498503

+ 248

N/A

Mar 22, 2023

Wed

48159406

+ 16.1K

3498255

+ 334

N/A

Mar 21, 2023

Tue

48143260

+ 17.1K

3497921

+ 363

N/A

Mar 20, 2023

Mon

48126125

+ 15.7K

3497558

+ 320

N/A

Mar 19, 2023

Sun

48110333

+ 15.5K

3497238

+ 309

N/A

Mar 18, 2023

Sat

48094756

+ 16.3K

3496929

+ 327

N/A

Mar 17, 2023

Fri

48078416

+ 16.5K

3496602

+ 339

N/A

Mar 16, 2023

Thu

48061838

+ 19.5K

3496263

+ 439

N/A

Mar 15, 2023

Wed

48042325

+ 21.3K

3495824

+ 436

N/A

Mar 14, 2023

Tue

48020995

+ 17.4K

3495388

+ 389

N/A

Mar 13, 2023

Mon

48003591

+ 19.9K

3494999

+ 410

N/A

Mar 12, 2023

Sun

47983678

+ 24.8K

3494589

+ 580

N/A

Mar 11, 2023

Sat

47958863

+ 24.5K

3494009

+ 654

N/A

Mar 10, 2023

Fri

47934268

+ 22.5K

3493355

+ 629

N/A

Mar 9, 2023

Thu

47911727

+ 24.8K

3492726

+ 529

N/A

Mar 8, 2023

Wed

47886887

+ 30.0K

3492197

+ 698

N/A

Mar 7, 2023

Tue

47856879

+ 32.6K

3491499

+ 637

N/A

Mar 6, 2023

Mon

47824217

+ 20.2K

3490862

+ 547

N/A

Mar 5, 2023

Sun

47804006

+ 18.1K

3490315

+ 473

N/A

Mar 4, 2023

Sat

47785824

+ 17.5K

3489842

+ 406

N/A

Mar 3, 2023

Fri

47768260

+ 15.8K

3489436

+ 369

N/A

Mar 2, 2023

Thu

47752386

---

3489067

---

---
Embed
To embed this live counts widget on your own webpage? Simply copy and paste following code to your page and enjoy it wherever you want!
Customize Embed
About OTP The Lottery : Chapter 1 | Ashish Chanchlani

#AshishChanchlani #OtpTheLottery #Acvians Download the upGrad app or visit the website from this link: https://app.upgrad.com/BzCz/upGradKunalAndAshish2 And get a #KaamKaMBA from a wide range of programs that will help you land your dream job - whether you're a Nalla or a Totaa. #KaamKiDegree Haan toh bhai WO 2 NUMBER KISKE HAI? Ab description padh lo Toh bhaiii humne promise kiya tha ki fatafat videos laaenge Ab aae hi hai toh seedha aadhe ghante ka video laae hai aap sab ke lie Presenting to you all OTP THE LOTTERY Is video ko BAHUUUT SAARA PYAAR DO taaki hum aur khushi aur excitement se OTP THE LOTTERY CHAPTER 2 BANA PAAYE Neeche comments karke batao apna favourite scene aur chapter 2 ki excitement bhi SHARE KARO Bhaisahab ye video banate banate humara tarbooz ghis gaya😂 lekin bahut bahut bahut maza aaya Is video ko maine 2 saal pehle likha tha lekin kabhi bana nai paaya soch ke ki risky hai Lekin jab poll daala toh pata chala tum seth logo ko risk chalta hai Otp ye ghumaudaar story humne sache dil se likhi hai aur sache haath,jigar, dil aur nunu se shoot bhi ki hai Is video mein aapko kahi saare surprises dekhne mile honge Sabse pehla mera ek dost hai @CarryMinati usne narration diya toh usko bahut saari geeli pappiya ( thank you carry apni nayaab keemti awaaz bhejne ke lie love you) Mere america waale bhaiya ka role kiya hai guruji @TanmayBhatYouTube ne, unko ek dum jhaag waali geeli pappiya (tanmay you know i love you) Aur is video mein kaafi purane aur naye chehre bhi dekhne mile jaise @GulshanAilsinghani Haan maalum hai ek smile aa gayi hogi purane acvians ko usko dekh ke hume toh aasu aa gaye❤️ Aur naye logo me super duper talented karan sonawane [email protected] (haan haan ye wahi viral instagram reel waala super talented launda hai) Uske channel pe jao aur CC AAP BEST HO comment karo aur usko bahut saara pyaar do (karan 😘😘) Baaki kya batae pichle 20 din se hum darbadar ghume ye video shoot karne ke liye Iss video mein kaafi starcast hai sabke naam likh raha hu @KunalChhabhria as totaa kyunki wo sach mein real life parrot hai @MrRohitsadhwani as Ravi jo bahut gareeb dikhta hai, hai nahi Gulshan as Ghajini (kaise hume yeh mil gayaaaaa) Karan Sonawane as Chotu Chotu, pause karke uska udhaar card zaroor padhna @riteshsadhwani2581 as ex tiktokiya karigar chotu chanchlani @tanishsirwani7441 as Madarjaaat bhai jisne humari faad di Anisha Churayi as my intro scene partner Shahid ansari ( ye real life chotu hai😂😂) humare staff ke bande jo police waala bane hai Aseem Sidhwani as wo pehla shutter dekh rahe ho? Karan gidwani mere bachpan ka dost as raju dahi waale bache ka dusra baap😂😂 Chandan chawla as ussi bache ki maa, maa nahi us bache ko maa se compare karne waala Aneesh Makhija as chotu bhide Sahil makhija as chotu iyer Payal sirwani as my lara replacement sister but my real life sister Grishim Nawani as hindustani khaby bhau Lara chanchlani as lara humari cutiepie doll❤️ Aditya chanchlani as the nalla bolne waala gali ka bacha😑 Baaki humari puri ACV team jinhone pichle 20 din kutto ki tarah mehnat ki un sabko bhi bahut saara pyaar de @JashanSirwani , Kunal, Ritesh, Tanish, Sid Kedare & Grishim Abhi bahut logo ko special thanks karne hai jinhone hume behind the scenes madad ki 1. @VFXGUYAMAN7 : Aman bhatia, ye ladka hadd talented hai iske channel ko zaroor subscribe karna zabardast vfx karta hai 2. mera engineering ka dost Ashish Menda jisne muje roller arrange karke diya, uska scene tha lekin dambar ki wajah se lens kharab hogaya🥲 3. Doctor Shejao jinhone hume hospital diya, palvi hospital, Ulhasnagar Camp no. 4 4. Wo saare mazdoor jinhone hume karkhane mein shoot karne diya Chalo abhi sone jau kal subah ye video upload karni hai This video is for all #Acvians who always believed that we ACV team can do whatever our hearts wanted to make We dedicate it to you all Maza aa gaya LOVE YOU
About YouTube Live Subscriber Count

Looking to track YouTube video live view counts in real-time? SocialCounts.org is the perfect destination for all your video tracking needs! Our platform utilizes YouTube's original API and advanced technology to provide nearly accurate estimations of live view counts for any YouTube video.
But that's not all! We also offer a unique comparison feature where you can compare the live view counts of any video with any channel, video, or profile. This makes it easy to compare and analyze the performance of different YouTube videos and channels.
At SocialCounts.org, we're committed to providing you with accurate and up-to-date data analysis for all your video tracking needs. Whether you're a content creator or simply a YouTube enthusiast, our platform is the perfect tool for monitoring the popularity and growth of your favorite videos.
So, if you're looking for a reliable source to track live view counts on YouTube, look no further than SocialCounts.org. Trust us to keep you in the know with real-time data analysis and comparison features.