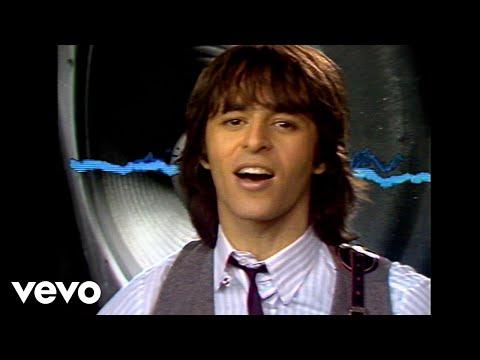 Jean-Jacques Goldman - Quand la musique est bonne (Clip officiel)
50324734
Jean-Jacques Goldman - Quand la musique est bonne (Clip officiel) youtube video stats
Date
Views
Likes
Dislikes

Mar 29, 2023

Wed

50324734

+ 16.9K

164915

+ 81

N/A

Mar 28, 2023

Tue

50307788

+ 14.4K

164834

+ 56

N/A

Mar 27, 2023

Mon

50293324

+ 15.5K

164778

+ 67

N/A

Mar 26, 2023

Sun

50277738

+ 32.0K

164711

+ 103

N/A

Mar 25, 2023

Sat

50245704

+ 26.1K

164608

+ 115

N/A

Mar 24, 2023

Fri

50219595

+ 19.7K

164493

+ 77

N/A

Mar 23, 2023

Thu

50199880

+ 18.0K

164416

+ 81

N/A

Mar 22, 2023

Wed

50181828

+ 18.0K

164335

+ 86

N/A

Mar 21, 2023

Tue

50163755

+ 14.3K

164249

+ 78

N/A

Mar 20, 2023

Mon

50149391

+ 16.2K

164171

+ 63

N/A

Mar 19, 2023

Sun

50133181

+ 29.7K

164108

+ 107

N/A

Mar 18, 2023

Sat

50103439

+ 25.3K

164001

+ 114

N/A

Mar 17, 2023

Fri

50078059

+ 16.1K

163887

+ 72

N/A

Mar 16, 2023

Thu

50061873

+ 16.0K

163815

+ 93

N/A

Mar 15, 2023

Wed

50045783

+ 17.6K

163722

+ 83

N/A

Mar 14, 2023

Tue

50028122

+ 12.4K

163639

+ 46

N/A

Mar 13, 2023

Mon

50015634

+ 14.0K

163593

+ 49

N/A

Mar 12, 2023

Sun

50001617

+ 33.2K

163544

+ 100

N/A

Mar 11, 2023

Sat

49968377

+ 22.5K

163444

+ 100

N/A

Mar 10, 2023

Fri

49945850

+ 14.5K

163344

+ 63

N/A

Mar 9, 2023

Thu

49931251

+ 16.2K

163281

+ 58

N/A

Mar 8, 2023

Wed

49915039

+ 18.8K

163223

+ 89

N/A

Mar 7, 2023

Tue

49896151

+ 16.5K

163134

+ 75

N/A

Mar 6, 2023

Mon

49879619

+ 15.5K

163059

+ 40

N/A

Mar 5, 2023

Sun

49864052

+ 30.2K

163019

+ 87

N/A

Mar 4, 2023

Sat

49833849

+ 24.5K

162932

+ 91

N/A

Mar 3, 2023

Fri

49809250

+ 17.1K

162841

+ 60

N/A

Mar 2, 2023

Thu

49792066

+ 17.0K

162781

+ 64

N/A

Mar 1, 2023

Wed

49775040

+ 16.6K

162717

+ 78

N/A

Feb 28, 2023

Tue

49758437

---

162639

---

---
Embed
To embed this live counts widget on your own webpage? Simply copy and paste following code to your page and enjoy it wherever you want!
Customize Embed
About Jean-Jacques Goldman - Quand la musique est bonne (Clip officiel)

Découvrez le clip "Quand la musique est bonne" en version restaurée avec son remasterisé haute définition ! Ecoutez le meilleur de Jean-Jacques Goldman ici : https://JJG.lnk.to/LOwDgOBLAY ----- 🔔 Abonnez-vous à la chaîne officielle de JEAN-JACQUES GOLDMAN pour découvrir toutes ses vidéos : https://www.youtube.com/channel/UCXTzMdL93XOC6Gcil9_lghA?sub_confirmation=1 ----- Restauration vidéo : https://www.level.fr ----- QUAND LA MUSIQUE EST BONNE J'ai trop saigné sur les Gibson J'ai trop rôdé dans les Tobacco Road Y'a plus que les caisses qui me raisonnent Et quand je me casse je voyage toujours en fraude Des champs de coton dans ma mémoire Trois notes de blues c'est un peu d'amour noir Quand je suis trop court quand je suis trop tard C'est un recours pour une autre histoire Quand la musique est bonne Quand la musique donne Quand la musique sonne sonne sonne Quand elle ne triche pas #JJGoldman #QuandLaMusiqueEstBonne #Remastered
About YouTube Live Subscriber Count

Looking to track YouTube video live view counts in real-time? SocialCounts.org is the perfect destination for all your video tracking needs! Our platform utilizes YouTube's original API and advanced technology to provide nearly accurate estimations of live view counts for any YouTube video.
But that's not all! We also offer a unique comparison feature where you can compare the live view counts of any video with any channel, video, or profile. This makes it easy to compare and analyze the performance of different YouTube videos and channels.
At SocialCounts.org, we're committed to providing you with accurate and up-to-date data analysis for all your video tracking needs. Whether you're a content creator or simply a YouTube enthusiast, our platform is the perfect tool for monitoring the popularity and growth of your favorite videos.
So, if you're looking for a reliable source to track live view counts on YouTube, look no further than SocialCounts.org. Trust us to keep you in the know with real-time data analysis and comparison features.