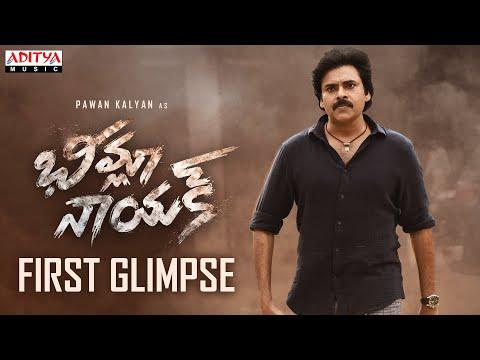 #BheemlaNayak - First Glimpse | Pawan Kalyan | Rana Daggubati | Trivikram | Saagar K Chandra
3340168
#BheemlaNayak - First Glimpse | Pawan Kalyan | Rana Daggubati | Trivikram | Saagar K Chandra youtube video stats
Date
Views
Likes
Dislikes

Mar 29, 2023

Wed

3340168

+ 5

123641

- 1

N/A

Mar 28, 2023

Tue

3340163

+ 6

123642

0

N/A

Mar 27, 2023

Mon

3340157

+ 4

123642

- 1

N/A

Mar 26, 2023

Sun

3340153

+ 2

123643

- 3

N/A

Mar 25, 2023

Sat

3340151

+ 9

123646

- 1

N/A

Mar 24, 2023

Fri

3340142

+ 6

123647

- 3

N/A

Mar 23, 2023

Thu

3340136

+ 6

123650

- 2

N/A

Mar 22, 2023

Wed

3340130

+ 14

123652

- 1

N/A

Mar 21, 2023

Tue

3340116

+ 23

123653

0

N/A

Mar 20, 2023

Mon

3340093

+ 10

123653

- 1

N/A

Mar 19, 2023

Sun

3340083

+ 27

123654

0

N/A

Mar 18, 2023

Sat

3340056

+ 17

123654

0

N/A

Mar 17, 2023

Fri

3340039

+ 14

123654

- 1

N/A

Mar 16, 2023

Thu

3340025

+ 34

123655

- 1

N/A

Mar 15, 2023

Wed

3339991

+ 21

123656

- 1

N/A

Mar 14, 2023

Tue

3339970

+ 21

123657

0

N/A

Mar 13, 2023

Mon

3339949

+ 40

123657

- 1

N/A

Mar 12, 2023

Sun

3339909

+ 40

123658

- 2

N/A

Mar 11, 2023

Sat

3339869

+ 29

123660

0

N/A

Mar 9, 2023

Thu

3339840

+ 23

123660

- 1

N/A

Mar 8, 2023

Wed

3339817

+ 24

123661

+ 1

N/A

Mar 7, 2023

Tue

3339793

+ 22

123660

- 2

N/A

Mar 6, 2023

Mon

3339771

+ 33

123662

- 1

N/A

Mar 5, 2023

Sun

3339738

+ 17

123663

0

N/A

Mar 4, 2023

Sat

3339721

+ 23

123663

- 4

N/A

Mar 3, 2023

Fri

3339698

+ 24

123667

- 1

N/A

Mar 2, 2023

Thu

3339674

+ 21

123668

0

N/A

Mar 1, 2023

Wed

3339653

+ 40

123668

- 2

N/A

Feb 28, 2023

Tue

3339613

+ 8

123670

- 2

N/A

Feb 27, 2023

Mon

3339605

---

123672

---

---
Embed
To embed this live counts widget on your own webpage? Simply copy and paste following code to your page and enjoy it wherever you want!
Customize Embed
About #BheemlaNayak - First Glimpse | Pawan Kalyan | Rana Daggubati | Trivikram | Saagar K Chandra

Here's the First Glimpse of the POWER Storm ⚡ #BHEEMLANAYAK is here 🔥 Audio also available on: Spotify►https://spoti.fi/3D792Cp Apple Music►https://apple.co/3mcCoIM Resso►https://bit.ly/39SCQWT JioSaavn►https://bit.ly/3B027u5 Amazon Prime Music India►https://amzn.to/3opSeSL Wynk Music►https://bit.ly/2Y8KFFF The film features Pawan Kalyan & Rana Daggubati in lead roles & Directed by Saagar K Chandra. Dialogues & Screenplay by Trivikram and Produced by Suryadevara Naga Vamsi under Sithara Entertainments. A Thaman S Musical. Cast & Crew Starring - Pawan Kalyan, Rana Daggubati Co-Starring - Nithya Menen Editor - Navin Nooli Art - A S Prakash DOP - Ravi K Chandran Music - Thaman S Producer - Suryadevara Naga Vamsi Screenplay & Dialogues - Trivikram Director - Saagar K Chandra Presenter - PDV Prasad Banner - Sithara Entertainments DI - Annapurna Studios Audio on - #AdityaMusic BHEEMLA NAYAK Musicians credits Singer - Arun kaundinya Vocal Super Vision - Sri Krishna Programmed and Arranged by - Thaman S Tribe Percussions - Anandan sivamani Thaman S Additional Percussion - The GonGura Band -Thamania Additional harmony - Sri krishna Saketh & Sai charan Horns - Babu ,Das Ben & Martin Viji Conducted by - Ravi Ragav Recorded @ V Studios & ( chennai ) & Prasad labs ( Hyd ) - By Osho V Mixed & Mastered - Shadab rayeen New Edge - (Mumbai) & New Edge (NY) Assistant by - Pukhhraj Musician coordinator - Manikandan K Studio Manager - Seenu Studio assistance - Kannan Raju & Lingam ------------------------------------------------------------------------------------------ Enjoy and stay connected with us!! ►Subscribe us on Youtube: http://bit.ly/adityamusic ►Like us on Facebook: http://www.facebook.com/adityamusic ►Follow us on Twitter: http://www.twitter.com/adityamusic ►Follow us on Instagram: https://www.instagram.com/adityamusicindia ►Follow us on LinkedIn: http://bit.ly/2Pp6ze3 SUBSCRIBE Aditya Music Channels for unlimited entertainment: ►For New Movies in HD: http://www.youtube.com/Adityamovies ►For Songs with Lyrics: https://www.youtube.com/AdityaMusic ►For Devotional Songs: http://www.youtube.com/AdityaDevotional ►For Kids Educational: http://www.youtube.com/AdityaKids →"మా పాట మీ నోట" Telugu Lyrical Songs - http://bit.ly/1B2EcJG →Latest Tollywood Lyric Video Songs - http://bit.ly/1Km97mg →Ever Green Classics - https://goo.gl/1fZEDy →Popular Jukeboxes - https://goo.gl/LNvAIo →Telugu Songs with Lyrics - https://goo.gl/7ZmgWT © 2021 Aditya Music India Pvt. Ltd.
About YouTube Live Subscriber Count

Looking to track YouTube video live view counts in real-time? SocialCounts.org is the perfect destination for all your video tracking needs! Our platform utilizes YouTube's original API and advanced technology to provide nearly accurate estimations of live view counts for any YouTube video.
But that's not all! We also offer a unique comparison feature where you can compare the live view counts of any video with any channel, video, or profile. This makes it easy to compare and analyze the performance of different YouTube videos and channels.
At SocialCounts.org, we're committed to providing you with accurate and up-to-date data analysis for all your video tracking needs. Whether you're a content creator or simply a YouTube enthusiast, our platform is the perfect tool for monitoring the popularity and growth of your favorite videos.
So, if you're looking for a reliable source to track live view counts on YouTube, look no further than SocialCounts.org. Trust us to keep you in the know with real-time data analysis and comparison features.