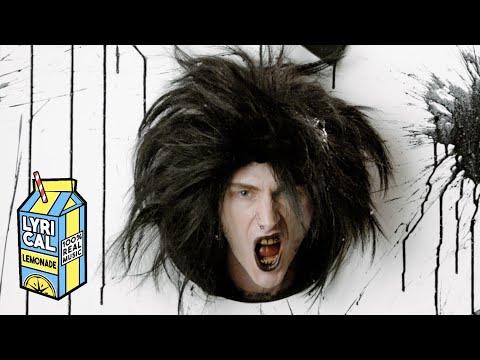 Machine Gun Kelly - papercuts (Directed by Cole Bennett)
13016849
Machine Gun Kelly - papercuts (Directed by Cole Bennett) youtube video stats
Date
Views
Likes
Dislikes

Mar 30, 2023

Thu

13016849

+ 3.97K

280780

+ 24

N/A

Mar 29, 2023

Wed

13012872

+ 3.87K

280756

+ 23

N/A

Mar 28, 2023

Tue

13008998

+ 3.95K

280733

+ 15

N/A

Mar 27, 2023

Mon

13005048

+ 4.00K

280718

+ 20

N/A

Mar 26, 2023

Sun

13001046

+ 4.47K

280698

+ 17

N/A

Mar 25, 2023

Sat

12996567

+ 4.28K

280681

+ 27

N/A

Mar 24, 2023

Fri

12992280

+ 4.24K

280654

+ 20

N/A

Mar 23, 2023

Thu

12988039

+ 3.85K

280634

+ 27

N/A

Mar 22, 2023

Wed

12984186

+ 3.85K

280607

+ 24

N/A

Mar 21, 2023

Tue

12980331

+ 3.93K

280583

+ 15

N/A

Mar 20, 2023

Mon

12976392

+ 3.86K

280568

+ 20

N/A

Mar 19, 2023

Sun

12972529

+ 4.07K

280548

+ 26

N/A

Mar 18, 2023

Sat

12968451

+ 4.38K

280522

+ 24

N/A

Mar 17, 2023

Fri

12964064

+ 4.59K

280498

+ 19

N/A

Mar 16, 2023

Thu

12959466

+ 4.10K

280479

+ 31

N/A

Mar 15, 2023

Wed

12955359

+ 4.77K

280448

+ 28

N/A

Mar 14, 2023

Tue

12950582

+ 4.03K

280420

+ 24

N/A

Mar 13, 2023

Mon

12946545

+ 3.93K

280396

+ 17

N/A

Mar 12, 2023

Sun

12942610

+ 4.89K

280379

+ 28

N/A

Mar 11, 2023

Sat

12937715

+ 4.51K

280351

+ 31

N/A

Mar 10, 2023

Fri

12933204

+ 4.22K

280320

+ 29

N/A

Mar 9, 2023

Thu

12928978

+ 4.28K

280291

+ 25

N/A

Mar 8, 2023

Wed

12924694

+ 4.21K

280266

+ 29

N/A

Mar 7, 2023

Tue

12920484

+ 4.86K

280237

+ 29

N/A

Mar 6, 2023

Mon

12915619

+ 4.42K

280208

+ 34

N/A

Mar 5, 2023

Sun

12911197

+ 5.30K

280174

+ 36

N/A

Mar 4, 2023

Sat

12905888

+ 4.94K

280138

+ 22

N/A

Mar 3, 2023

Fri

12900944

+ 4.85K

280116

+ 33

N/A

Mar 2, 2023

Thu

12896094

+ 5.12K

280083

+ 78

N/A

Mar 1, 2023

Wed

12890971

---

280005

---

---
Embed
To embed this live counts widget on your own webpage? Simply copy and paste following code to your page and enjoy it wherever you want!
Customize Embed
About Machine Gun Kelly - papercuts (Directed by Cole Bennett)

Lyrical Lemonade Presents Machine Gun Kelly - papercuts (Official Music Video) https://MGK.lnk.to/papercuts MGK Socials: http://twitter.com/machinegunkelly http://instagram.com/machinegunkelly Directed & Edited by: Cole Bennett Song Produced by: Travis Barker Co Produced by: Nick Long VFX: Scissor Films 3D Animation: Kyle Parnell Colored by: Lookwell TV DP: Franklin Ricart Steadicam: Renard Cheren 1st AC: Natalie Abraham 2nd AC: Breanna Heard Lead Techno Crane Tech: James Lay Head Tech: Drew Dumas Gaffer: Jorge Hernandez Key Grip : Nick Lundstrom BBG: Cody Ingham BBE: Mike Long Board Op: Oliver Kompst Electric: Colvin Ang Electric: Mateo Arturo Grip: Jake Fandel Grip: Sebastian Lam Production Design: Fusina Designs Prop Master: Brittany Bennett Set Dresser: Carlos Hernandez Set Dresser: Andrew Caso Key Makeup Artist: Alancito Gonzalez Makeup Lead: Anaid Gutierrez Cruz Makeup Asst: Elisa Abend Makeup Asst: Alondra Gonzalez Makeup Asst: Miriam Ortiz Gopar MGK Stylist: Adam Ballheim Stylist Asst: Elisa Panik Tailor: Ian Elmowitz Key Wardrobe: Rasheeda Ameera Wardrobe Asst: Charneice Edwards Wardrobe Asst: Lanie Edwards Wardrobe Asst: Tatiana Stunt Coordinator: Tony Snegoff Stunt Asst: Bobby King Stunt Asst: Elena Churinova 1st AD: Kelo Thompson 2nd AD: Henri Coleman 2nd 2nd AD: Evan Nelson PA: Harper Royal PA: Malachi Barnes PA: Jeffery Petro Playback: DJ Kai Office PA: Adrian Cobb Office PA: Nestor Tuduri Artist Management: Ashleigh Vevereka Artist Management: Andre Cisco Commissioner: Vincenza Conticchio-Wiley Interscope Video Coordinator: Jamie Levine Producer: Sal Tarantino Associate Producer: Jake Millan Production Manager: Toni Sudimac Location Manager: Nathan Enayati Casting: Mill Ticket Entertainment -- Official Channel of Lyrical Lemonade Subscribe for updates on music videos, interviews, performance videos, etc. Lyrical Lemonade's Hot 25 Spotify Playlist: https://open.spotify.com/user/gh3vdz775oy18ah1wp9ucxsj5/playlist/5UuPeWDR2I8a8pORvW9vmr Lyrical Lemonade Socials: http://www.twitter.com/lyricalemonade http://www.instagram.com/lyricalemonade http://www.facebook.com/lyricalemonade http://www.lyricallemonade.com Cole Bennett Socials: http://www.twitter.com/_colebennett_ http://www.instagram.com/_colebennett_ LENNY ~ a hidden character representing happiness & good energy http://instagram.com/lenny
About YouTube Live Subscriber Count

Looking to track YouTube video live view counts in real-time? SocialCounts.org is the perfect destination for all your video tracking needs! Our platform utilizes YouTube's original API and advanced technology to provide nearly accurate estimations of live view counts for any YouTube video.
But that's not all! We also offer a unique comparison feature where you can compare the live view counts of any video with any channel, video, or profile. This makes it easy to compare and analyze the performance of different YouTube videos and channels.
At SocialCounts.org, we're committed to providing you with accurate and up-to-date data analysis for all your video tracking needs. Whether you're a content creator or simply a YouTube enthusiast, our platform is the perfect tool for monitoring the popularity and growth of your favorite videos.
So, if you're looking for a reliable source to track live view counts on YouTube, look no further than SocialCounts.org. Trust us to keep you in the know with real-time data analysis and comparison features.