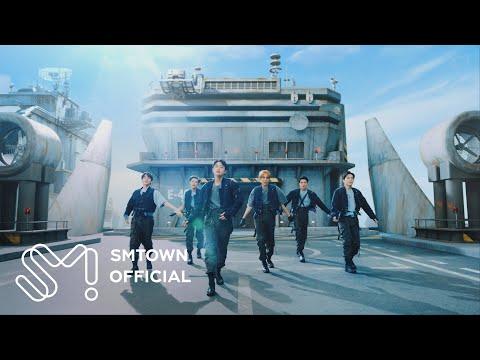 EXO 엑소 'Don't fight the feeling' MV
108883670
EXO 엑소 'Don't fight the feeling' MV youtube video stats
Date
Views
Likes
Dislikes

Mar 25, 2023

Sat

108883670

+ 16.0K

4756371

+ 219

N/A

Mar 24, 2023

Fri

108867571

+ 15.6K

4756152

+ 162

N/A

Mar 23, 2023

Thu

108851966

+ 14.8K

4755990

+ 162

N/A

Mar 22, 2023

Wed

108837149

+ 15.5K

4755828

+ 205

N/A

Mar 21, 2023

Tue

108821561

+ 16.8K

4755623

+ 210

N/A

Mar 20, 2023

Mon

108804755

+ 17.4K

4755413

+ 210

N/A

Mar 19, 2023

Sun

108787316

+ 18.4K

4755203

+ 221

N/A

Mar 18, 2023

Sat

108768884

+ 18.5K

4754982

+ 185

N/A

Mar 17, 2023

Fri

108750311

+ 19.1K

4754797

+ 268

N/A

Mar 16, 2023

Thu

108731121

+ 20.3K

4754529

+ 313

N/A

Mar 15, 2023

Wed

108710741

+ 22.5K

4754216

+ 305

N/A

Mar 14, 2023

Tue

108688228

+ 21.3K

4753911

+ 462

N/A

Mar 13, 2023

Mon

108666886

+ 20.1K

4753449

+ 454

N/A

Mar 12, 2023

Sun

108646706

+ 17.1K

4752995

+ 161

N/A

Mar 11, 2023

Sat

108629523

+ 14.9K

4752834

+ 153

N/A

Mar 10, 2023

Fri

108614556

+ 14.5K

4752681

+ 107

N/A

Mar 9, 2023

Thu

108600012

+ 15.2K

4752574

+ 131

N/A

Mar 8, 2023

Wed

108584748

+ 15.4K

4752443

+ 132

N/A

Mar 7, 2023

Tue

108569294

+ 15.9K

4752311

+ 135

N/A

Mar 6, 2023

Mon

108553360

+ 16.1K

4752176

+ 125

N/A

Mar 5, 2023

Sun

108537161

+ 17.2K

4752051

+ 178

N/A

Mar 4, 2023

Sat

108519951

+ 17.1K

4751873

+ 187

N/A

Mar 3, 2023

Fri

108502807

+ 16.6K

4751686

+ 169

N/A

Mar 2, 2023

Thu

108486202

+ 17.3K

4751517

+ 146

N/A

Mar 1, 2023

Wed

108468850

+ 17.8K

4751371

+ 229

N/A

Feb 28, 2023

Tue

108450965

+ 15.5K

4751142

+ 169

N/A

Feb 27, 2023

Mon

108435458

+ 15.5K

4750973

+ 124

N/A

Feb 26, 2023

Sun

108419860

+ 16.6K

4750849

+ 155

N/A

Feb 25, 2023

Sat

108403198

+ 16.9K

4750694

+ 150

N/A

Feb 24, 2023

Fri

108386259

---

4750544

---

---
Embed
To embed this live counts widget on your own webpage? Simply copy and paste following code to your page and enjoy it wherever you want!
Customize Embed
About EXO 엑소 'Don't fight the feeling' MV

EXO's Special Album "DON'T FIGHT THE FEELING" is out! Listen and download on your favorite platform: https://smarturl.it/EXO_DFTF [Tracklist] 01 Don't fight the feeling 02 파라다이스 (Paradise) 03 훅! (No matter) 04 Runaway 05 지켜줄게 (Just as usual) EXO Official http://www.youtube.com/weareoneEXO http://www.facebook.com/weareoneEXO http://www.instagram.com/weareone.exo https://www.vlive.tv/channel/F94BD http://twitter.com/weareoneEXO #EXO #엑소 #DONT_FIGHT_THE_FEELING EXO 엑소 'Don't fight the feeling' MV ℗ SM Entertainment
About YouTube Live Subscriber Count

Looking to track YouTube video live view counts in real-time? SocialCounts.org is the perfect destination for all your video tracking needs! Our platform utilizes YouTube's original API and advanced technology to provide nearly accurate estimations of live view counts for any YouTube video.
But that's not all! We also offer a unique comparison feature where you can compare the live view counts of any video with any channel, video, or profile. This makes it easy to compare and analyze the performance of different YouTube videos and channels.
At SocialCounts.org, we're committed to providing you with accurate and up-to-date data analysis for all your video tracking needs. Whether you're a content creator or simply a YouTube enthusiast, our platform is the perfect tool for monitoring the popularity and growth of your favorite videos.
So, if you're looking for a reliable source to track live view counts on YouTube, look no further than SocialCounts.org. Trust us to keep you in the know with real-time data analysis and comparison features.