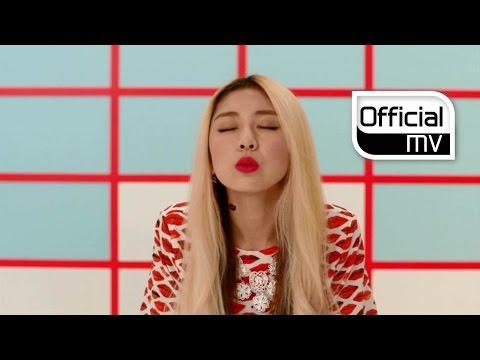 [MV] LADIES' CODE(레이디스 코드) _ KISS KISS(키스 키스)
6332749
[MV] LADIES' CODE(레이디스 코드) _ KISS KISS(키스 키스) youtube video stats
Date
Views
Likes
Dislikes

Mar 31, 2023

Fri

6332749

+ 359

83706

+ 4

N/A

Mar 30, 2023

Thu

6332390

+ 294

83702

+ 3

N/A

Mar 29, 2023

Wed

6332096

+ 326

83699

+ 6

N/A

Mar 28, 2023

Tue

6331770

+ 345

83693

+ 5

N/A

Mar 27, 2023

Mon

6331425

+ 295

83688

+ 7

N/A

Mar 26, 2023

Sun

6331130

+ 381

83681

+ 9

N/A

Mar 25, 2023

Sat

6330749

+ 380

83672

+ 11

N/A

Mar 24, 2023

Fri

6330369

+ 342

83661

+ 7

N/A

Mar 23, 2023

Thu

6330027

+ 321

83654

+ 3

N/A

Mar 22, 2023

Wed

6329706

+ 381

83651

+ 3

N/A

Mar 21, 2023

Tue

6329325

+ 374

83648

+ 5

N/A

Mar 20, 2023

Mon

6328951

+ 363

83643

+ 9

N/A

Mar 19, 2023

Sun

6328588

+ 404

83634

+ 3

N/A

Mar 18, 2023

Sat

6328184

+ 345

83631

+ 6

N/A

Mar 17, 2023

Fri

6327839

+ 363

83625

+ 7

N/A

Mar 16, 2023

Thu

6327476

+ 293

83618

+ 7

N/A

Mar 15, 2023

Wed

6327183

+ 348

83611

+ 4

N/A

Mar 14, 2023

Tue

6326835

+ 315

83607

+ 6

N/A

Mar 13, 2023

Mon

6326520

+ 353

83601

+ 5

N/A

Mar 12, 2023

Sun

6326167

+ 409

83596

+ 8

N/A

Mar 11, 2023

Sat

6325758

+ 364

83588

+ 7

N/A

Mar 10, 2023

Fri

6325394

+ 335

83581

+ 6

N/A

Mar 9, 2023

Thu

6325059

+ 390

83575

+ 2

N/A

Mar 8, 2023

Wed

6324669

+ 407

83573

+ 6

N/A

Mar 7, 2023

Tue

6324262

+ 388

83567

+ 11

N/A

Mar 6, 2023

Mon

6323874

+ 379

83556

+ 8

N/A

Mar 5, 2023

Sun

6323495

+ 395

83548

+ 7

N/A

Mar 4, 2023

Sat

6323100

+ 382

83541

+ 5

N/A

Mar 3, 2023

Fri

6322718

+ 397

83536

+ 11

N/A

Mar 2, 2023

Thu

6322321

---

83525

---

---
Embed
To embed this live counts widget on your own webpage? Simply copy and paste following code to your page and enjoy it wherever you want!
Customize Embed
About [MV] LADIES' CODE(레이디스 코드) _ KISS KISS(키스 키스)

[MV] LADIES' CODE(레이디스 코드) _ KISS KISS(키스 키스) *English subtitles are now available. :D (Please click on 'CC' button or activate 'Interactive Transcript' function) :: iTunes DL : https://itunes.apple.com/us/album/kiss-kiss-single/id906932413 LADIES' CODE is back, with a bright & exciting funk title [KISS KISS]. The new single album [KISS KISS] is by producer Super Chang Thai, who has been producing not only for LADIES' CODE since their debut, but also for 2PM (I Hate You, Getting Tired of Waiting) and Huh Gak (It Hurts). Super Chang Thai mentioned how he put a lot of time into this particular album for LADIES' CODE, such as recording the guitar himself. The funky melody and fun lyrics upgrade the song in general. ▶1theK FB : http://www.facebook.com/1theK ▶1theK TW : https://twitter.com/1theK ▶1theK G+ : https://plus.google.com/+1theK 'レディースコード(LADIES 'CODE)'が、タイトルのように爽やかで爽快なファンキー曲「KISS KISS」で新たに帰ってきた。 'レディースコード'のシングルアルバム「KISS KISS」は、2PMの「君が憎い」、「待ちくたびれて」、ホガクの「辛い」などのヒット曲を制作して'レディースコード'とは、デビュー当時から着実に作業を共にしてきたプロデューサー'スーパーチャンタイ'がプロデュースを担当した。特にスーパーチャンタイは'レディースコード'の今回のアルバムに特別な愛情をもって直接ギターを演奏するなど情熱を注いだと知られより一層期待を集めている。また、ファンキーなメロディーに率直でストレートな歌詞が加わり、曲の雰囲気を一層高めた。 '레이디스 코드(LADIES' CODE)'가 제목처럼 상쾌하고 짜릿한 펑키곡 [KISS KISS]로 새롭게 돌아왔다. '레이디스 코드'의 싱글앨범 [KISS KISS]는 2PM의 '니가 밉다', '기다리다 지친다', 허각의 '아프다' 등의 히트곡을 제작하고 '레이디스 코드'와는 데뷔 때부터 꾸준히 호흡을 맞춰온 프로듀서 슈퍼창따이가 프로듀싱을 맡았다. 특히 슈퍼창따이는 '레이디스 코드'의 이번 앨범에 대한 남다른 애정으로 직접 기타를 연주할 정도의 공을 들였다고 알려져 더욱 기대를 모으고 있다. 또한 펑키한 멜로디에 솔직하면서도 발칙한 가사가 더해져 곡의 분위기를 한층 높였다.
About YouTube Live Subscriber Count

Looking to track YouTube video live view counts in real-time? SocialCounts.org is the perfect destination for all your video tracking needs! Our platform utilizes YouTube's original API and advanced technology to provide nearly accurate estimations of live view counts for any YouTube video.
But that's not all! We also offer a unique comparison feature where you can compare the live view counts of any video with any channel, video, or profile. This makes it easy to compare and analyze the performance of different YouTube videos and channels.
At SocialCounts.org, we're committed to providing you with accurate and up-to-date data analysis for all your video tracking needs. Whether you're a content creator or simply a YouTube enthusiast, our platform is the perfect tool for monitoring the popularity and growth of your favorite videos.
So, if you're looking for a reliable source to track live view counts on YouTube, look no further than SocialCounts.org. Trust us to keep you in the know with real-time data analysis and comparison features.