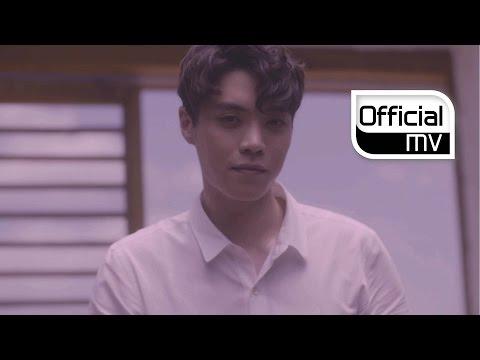 [MV] Eddy Kim(에디킴), Solar(솔라) (MAMAMOO(마마무)) _ Coffee & Tea
1009679
[MV] Eddy Kim(에디킴), Solar(솔라) (MAMAMOO(마마무)) _ Coffee & Tea youtube video stats
Date
Views
Likes
Dislikes

Mar 29, 2023

Wed

1009679

+ 51

18014

- 1

N/A

Mar 28, 2023

Tue

1009628

+ 39

18015

+ 1

N/A

Mar 27, 2023

Mon

1009589

+ 60

18014

+ 1

N/A

Mar 26, 2023

Sun

1009529

+ 38

18013

- 2

N/A

Mar 25, 2023

Sat

1009491

+ 35

18015

0

N/A

Mar 24, 2023

Fri

1009456

+ 51

18015

- 1

N/A

Mar 23, 2023

Thu

1009405

+ 34

18016

+ 1

N/A

Mar 22, 2023

Wed

1009371

+ 35

18015

0

N/A

Mar 21, 2023

Tue

1009336

+ 33

18015

0

N/A

Mar 20, 2023

Mon

1009303

+ 46

18015

0

N/A

Mar 19, 2023

Sun

1009257

+ 46

18015

0

N/A

Mar 18, 2023

Sat

1009211

+ 31

18015

0

N/A

Mar 17, 2023

Fri

1009180

+ 47

18015

- 1

N/A

Mar 16, 2023

Thu

1009133

+ 53

18016

0

N/A

Mar 15, 2023

Wed

1009080

+ 46

18016

+ 1

N/A

Mar 14, 2023

Tue

1009034

+ 38

18015

+ 1

N/A

Mar 13, 2023

Mon

1008996

+ 48

18014

+ 2

N/A

Mar 12, 2023

Sun

1008948

+ 48

18012

0

N/A

Mar 11, 2023

Sat

1008900

+ 43

18012

0

N/A

Mar 10, 2023

Fri

1008857

+ 52

18012

+ 2

N/A

Mar 9, 2023

Thu

1008805

+ 48

18010

+ 1

N/A

Mar 8, 2023

Wed

1008757

+ 44

18009

0

N/A

Mar 7, 2023

Tue

1008713

+ 46

18009

+ 1

N/A

Mar 6, 2023

Mon

1008667

+ 44

18008

- 1

N/A

Mar 5, 2023

Sun

1008623

+ 43

18009

+ 1

N/A

Mar 4, 2023

Sat

1008580

+ 35

18008

0

N/A

Mar 3, 2023

Fri

1008545

+ 46

18008

+ 1

N/A

Mar 2, 2023

Thu

1008499

+ 48

18007

+ 1

N/A

Mar 1, 2023

Wed

1008451

+ 27

18006

+ 2

N/A

Feb 28, 2023

Tue

1008424

---

18004

---

---
Embed
To embed this live counts widget on your own webpage? Simply copy and paste following code to your page and enjoy it wherever you want!
Customize Embed
About [MV] Eddy Kim(에디킴), Solar(솔라) (MAMAMOO(마마무)) _ Coffee & Tea

[MV] Eddy Kim(에디킴), Solar(솔라) (MAMAMOO(마마무)) _ Coffee & Tea *English subtitles are now available. :D (Please click on 'CC' button or activate 'Interactive Transcript' function) :: iTunes DL : https://itunes.apple.com/us/album/dokkun-project-pt.4-single/id999201461?l=ko&ls=1 The next generation sing-a-song writer 'Eddy Kim' is releasing 'Coffee & Tea' with the rookie girl group 'MAMAMOO's' Solar. The new song 'Coffee & Tea' is a song that shows the sweetness and the loveliness of a couple who just started their relationship, where they are still clumsy, but similar and different at the same time. It talks about the story of a man who is life aromatic coffee, and a woman who is gentle like the Milk tea. ▶1theK FB : http://www.facebook.com/1theK ▶1theK TW : https://twitter.com/1theK ▶1theK G+ : https://plus.google.com/+1theK 大衆性と音楽性を兼ね備えた次世代のシンガーソングライター'エディキム'が、新人ガールズグループ'ママム((MAMAMOO)'のソラと一緒に歌った「Coffee&Tea」をリリースする。 新曲「Coffee&Tea」は、恋を始めたばかりでまだ未熟で、似ているようで違う二人の男女の爽やかさを甘くて愛らしく表現した曲。ほのかなMilk teaに似た彼女と香ばしいCoffeeに似た彼の話を描いた。 대중성과 음악성을 겸비한 차세대 싱어송라이터 '에디킴'이 신예 걸그룹 '마마무'의 솔라와 함께 부른 'Coffee & Tea'를 발매한다. 신곡 'Coffee & Tea'는 이제 막 사랑을 시작해 아직 서툴고 닮은 듯 다른 두 남녀의 풋풋함을 감미롭고 사랑스럽게 담아낸 곡으로, 은은한 Milk tea를 닮은 한 여자와 향긋한 Coffee를 닮은 한 남자의 이야기를 그려냈다.
About YouTube Live Subscriber Count

Looking to track YouTube video live view counts in real-time? SocialCounts.org is the perfect destination for all your video tracking needs! Our platform utilizes YouTube's original API and advanced technology to provide nearly accurate estimations of live view counts for any YouTube video.
But that's not all! We also offer a unique comparison feature where you can compare the live view counts of any video with any channel, video, or profile. This makes it easy to compare and analyze the performance of different YouTube videos and channels.
At SocialCounts.org, we're committed to providing you with accurate and up-to-date data analysis for all your video tracking needs. Whether you're a content creator or simply a YouTube enthusiast, our platform is the perfect tool for monitoring the popularity and growth of your favorite videos.
So, if you're looking for a reliable source to track live view counts on YouTube, look no further than SocialCounts.org. Trust us to keep you in the know with real-time data analysis and comparison features.