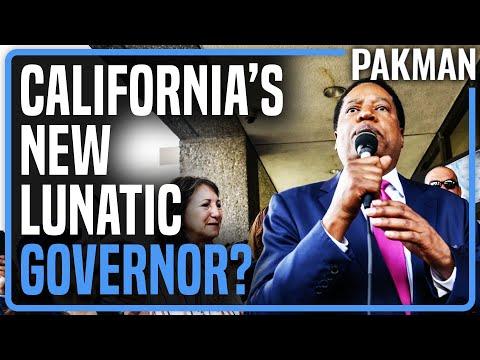 A Lunatic Republican Could Actually Win California Recall
59648
A Lunatic Republican Could Actually Win California Recall youtube video stats
Date
Views
Likes
Dislikes

Mar 21, 2023

Tue

59648

+ 1

2858

0

N/A

Mar 20, 2023

Mon

59647

+ 1

2858

0

N/A

Mar 19, 2023

Sun

59646

+ 1

2858

0

N/A

Mar 18, 2023

Sat

59645

0

2858

0

N/A

Mar 17, 2023

Fri

59645

+ 2

2858

0

N/A

Mar 16, 2023

Thu

59643

0

2858

0

N/A

Mar 15, 2023

Wed

59643

0

2858

0

N/A

Mar 14, 2023

Tue

59643

+ 1

2858

0

N/A

Mar 13, 2023

Mon

59642

0

2858

0

N/A

Mar 12, 2023

Sun

59642

0

2858

0

N/A

Mar 11, 2023

Sat

59642

+ 3

2858

0

N/A

Mar 10, 2023

Fri

59639

0

2858

0

N/A

Mar 9, 2023

Thu

59639

+ 1

2858

0

N/A

Mar 8, 2023

Wed

59638

0

2858

0

N/A

Mar 7, 2023

Tue

59638

0

2858

0

N/A

Mar 6, 2023

Mon

59638

0

2858

0

N/A

Mar 5, 2023

Sun

59638

0

2858

0

N/A

Mar 4, 2023

Sat

59638

+ 2

2858

0

N/A

Mar 3, 2023

Fri

59636

0

2858

0

N/A

Mar 2, 2023

Thu

59636

0

2858

0

N/A

Mar 1, 2023

Wed

59636

0

2858

0

N/A

Feb 28, 2023

Tue

59636

0

2858

0

N/A

Feb 27, 2023

Mon

59636

+ 1

2858

0

N/A

Feb 26, 2023

Sun

59635

0

2858

0

N/A

Feb 25, 2023

Sat

59635

+ 1

2858

0

N/A

Feb 24, 2023

Fri

59634

0

2858

0

N/A

Feb 23, 2023

Thu

59634

0

2858

0

N/A

Feb 22, 2023

Wed

59634

0

2858

0

N/A

Feb 21, 2023

Tue

59634

0

2858

0

N/A

Feb 20, 2023

Mon

59634

---

2858

---

---
Embed
To embed this live counts widget on your own webpage? Simply copy and paste following code to your page and enjoy it wherever you want!
Customize Embed
About A Lunatic Republican Could Actually Win California Recall

--The California gubernatorial recall election could lead to radical Republican Larry Elder winning if more Californians don't start paying attention and making sure to vote 🔊 Try Blinkist for FREE and get 25% off at http://www.blinkist.com/pakman https://www.theguardian.com/us-news/2021/aug/25/california-governor-recall-gavin-newsom-larry-elder --- Become a Member: https://www.davidpakman.com/membership Become a Patron: https://www.patreon.com/davidpakmanshow Book David Pakman: https://www.cameo.com/davidpakman --- Subscribe to the SECOND channel: https://www.youtube.com/pakmanlive Follow David on Twitter: http://www.twitter.com/dpakman David on Instagram: http://www.instagram.com/david.pakman TDPS Subreddit: http://www.reddit.com/r/thedavidpakmanshow/ Pakman Discord: https://www.davidpakman.com/discord Facebook: http://www.facebook.com/davidpakmanshow Leave a Voicemail Line: (219)-2DAVIDP --- David tech: -Camera: Sony PXW-X70 https://amzn.to/3emv1v1 -Microphone: Shure SM7B: https://amzn.to/3hEVtSH -Voice Processor: dbx 266xs https://amzn.to/3B1SV8N -Stream Controller: Elgato Stream Deck https://amzn.to/3B4jPNq -Microphone Cloudlifter: https://amzn.to/2T9bhne -Timely news is important! We upload new clips every day! Make sure to subscribe! Broadcast on August 26, 2021 #davidpakmanshow #larryelder #california
About YouTube Live Subscriber Count

Looking to track YouTube video live view counts in real-time? SocialCounts.org is the perfect destination for all your video tracking needs! Our platform utilizes YouTube's original API and advanced technology to provide nearly accurate estimations of live view counts for any YouTube video.
But that's not all! We also offer a unique comparison feature where you can compare the live view counts of any video with any channel, video, or profile. This makes it easy to compare and analyze the performance of different YouTube videos and channels.
At SocialCounts.org, we're committed to providing you with accurate and up-to-date data analysis for all your video tracking needs. Whether you're a content creator or simply a YouTube enthusiast, our platform is the perfect tool for monitoring the popularity and growth of your favorite videos.
So, if you're looking for a reliable source to track live view counts on YouTube, look no further than SocialCounts.org. Trust us to keep you in the know with real-time data analysis and comparison features.