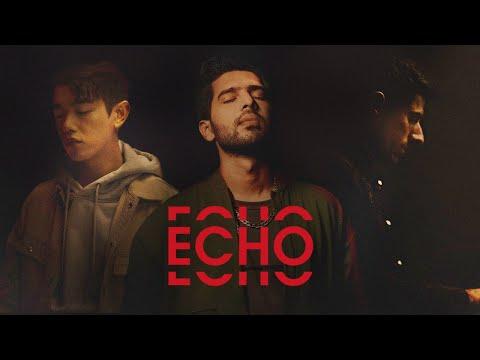 Echo (Official Music Video) - Armaan Malik, Eric Nam with KSHMR
28453205
Echo (Official Music Video) - Armaan Malik, Eric Nam with KSHMR youtube video stats
Date
Views
Likes
Dislikes

Mar 31, 2023

Fri

28453205

+ 2.09K

575619

+ 49

N/A

Mar 30, 2023

Thu

28451115

+ 2.12K

575570

+ 43

N/A

Mar 29, 2023

Wed

28448995

+ 1.96K

575527

+ 54

N/A

Mar 28, 2023

Tue

28447032

+ 1.94K

575473

+ 40

N/A

Mar 27, 2023

Mon

28445087

+ 2.02K

575433

+ 70

N/A

Mar 26, 2023

Sun

28443061

+ 2.18K

575363

+ 62

N/A

Mar 25, 2023

Sat

28440880

+ 2.23K

575301

+ 62

N/A

Mar 24, 2023

Fri

28438649

+ 2.17K

575239

+ 34

N/A

Mar 23, 2023

Thu

28436470

+ 1.94K

575205

+ 50

N/A

Mar 22, 2023

Wed

28434521

+ 1.82K

575155

+ 42

N/A

Mar 21, 2023

Tue

28432695

+ 1.89K

575113

+ 41

N/A

Mar 20, 2023

Mon

28430801

+ 1.80K

575072

+ 41

N/A

Mar 19, 2023

Sun

28428997

+ 1.85K

575031

+ 46

N/A

Mar 18, 2023

Sat

28427138

+ 1.92K

574985

+ 41

N/A

Mar 17, 2023

Fri

28425212

+ 1.87K

574944

+ 35

N/A

Mar 16, 2023

Thu

28423339

+ 2.02K

574909

+ 33

N/A

Mar 15, 2023

Wed

28421319

+ 1.99K

574876

+ 47

N/A

Mar 14, 2023

Tue

28419326

+ 1.97K

574829

+ 54

N/A

Mar 13, 2023

Mon

28417353

+ 2.01K

574775

+ 51

N/A

Mar 12, 2023

Sun

28415342

+ 2.07K

574724

+ 37

N/A

Mar 11, 2023

Sat

28413264

+ 1.95K

574687

+ 36

N/A

Mar 10, 2023

Fri

28411307

+ 1.83K

574651

+ 42

N/A

Mar 9, 2023

Thu

28409468

+ 1.93K

574609

+ 60

N/A

Mar 8, 2023

Wed

28407533

+ 1.94K

574549

+ 46

N/A

Mar 7, 2023

Tue

28405592

+ 2.03K

574503

+ 41

N/A

Mar 6, 2023

Mon

28403559

+ 2.01K

574462

+ 49

N/A

Mar 5, 2023

Sun

28401541

+ 2.06K

574413

+ 52

N/A

Mar 4, 2023

Sat

28399479

+ 2.23K

574361

+ 56

N/A

Mar 3, 2023

Fri

28397249

+ 2.13K

574305

+ 67

N/A

Mar 2, 2023

Thu

28395116

---

574238

---

---
Embed
To embed this live counts widget on your own webpage? Simply copy and paste following code to your page and enjoy it wherever you want!
Customize Embed
About Echo (Official Music Video) - Armaan Malik, Eric Nam with KSHMR

Stream/Download Echo: https://armaan.lnk.to/Echo Three icons from around the world, Indian popstar Armaan Malik, multi-faceted Korean-American artist Eric Nam, and platinum music producer KSHMR have come together for a collaboration of epic proportions in the form of 'Echo'. – Audio Credits – Performed by: Armaan Malik, Eric Nam, KSHMR Produced by: KSHMR Written by: Armaan Malik, Eric Nam, Natania Lalwani, Niles Hollowell-Dhar, Jeroen Sjoers, Johan Jord Brinkhuis – Video Credits – India Team Director: Dibya Chatterjee Director of Photography: Shiv Parkash Production House: MWM Entertainment Local Production: Handykraft Pictures Line Producer: Divyam Upadhay Director's Assistant: Hritik Sanghavi Production Co-ordinator: Madhura Rumde Focus Puller: Seemab Shaikh Gaffer: Amrut Shinde Styling: Pratiksha Jain Editor : Sarthak Cheema Color Grading: Bhargav Jariwala Location courtesy: Museum of Goa Special Thanks : Siddharth Kerkar Smiti Kaur Sri Harsha US Team Director: Jake Goble Producer: Rad Animal Production Coordinator: Carly Gordon Director of Photography: Avi Richards 1st AC: Paige Hoschatter Gaffer: Rob Julin Grip: Motivated Grip & Electric Inc PA: Krizia Vega For bookings and enquiries: Email: [email protected] Follow - #ArmaanMalik: https://linktr.ee/armaanmalik #EricNam: https://linktr.ee/ericnam #KSHMR: https://linktr.ee/kshmrmusic
About YouTube Live Subscriber Count

Looking to track YouTube video live view counts in real-time? SocialCounts.org is the perfect destination for all your video tracking needs! Our platform utilizes YouTube's original API and advanced technology to provide nearly accurate estimations of live view counts for any YouTube video.
But that's not all! We also offer a unique comparison feature where you can compare the live view counts of any video with any channel, video, or profile. This makes it easy to compare and analyze the performance of different YouTube videos and channels.
At SocialCounts.org, we're committed to providing you with accurate and up-to-date data analysis for all your video tracking needs. Whether you're a content creator or simply a YouTube enthusiast, our platform is the perfect tool for monitoring the popularity and growth of your favorite videos.
So, if you're looking for a reliable source to track live view counts on YouTube, look no further than SocialCounts.org. Trust us to keep you in the know with real-time data analysis and comparison features.