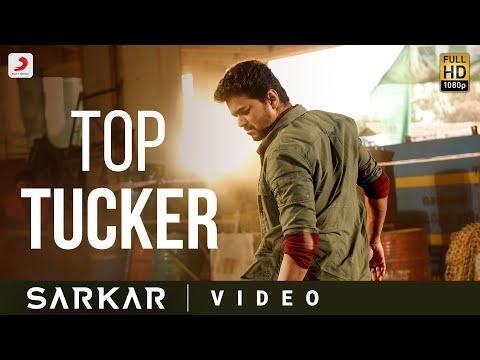 Sarkar - Top Tucker Official Video | Thalapathy Vijay | @ARRahman | A.R Murugadoss
52428992
Sarkar - Top Tucker Official Video | Thalapathy Vijay | @ARRahman | A.R Murugadoss youtube video stats
Date
Views
Likes
Dislikes

Mar 31, 2023

Fri

52428992

+ 15.6K

363239

+ 60

N/A

Mar 30, 2023

Thu

52413368

+ 15.2K

363179

+ 82

N/A

Mar 29, 2023

Wed

52398093

+ 15.2K

363097

+ 58

N/A

Mar 28, 2023

Tue

52382839

+ 16.8K

363039

+ 62

N/A

Mar 27, 2023

Mon

52365955

+ 17.3K

362977

+ 71

N/A

Mar 26, 2023

Sun

52348569

+ 23.1K

362906

+ 80

N/A

Mar 25, 2023

Sat

52325429

+ 21.1K

362826

+ 79

N/A

Mar 24, 2023

Fri

52304234

+ 18.3K

362747

+ 64

N/A

Mar 23, 2023

Thu

52285846

+ 16.2K

362683

+ 48

N/A

Mar 22, 2023

Wed

52269603

+ 19.8K

362635

+ 67

N/A

Mar 21, 2023

Tue

52249733

+ 19.7K

362568

+ 87

N/A

Mar 20, 2023

Mon

52229960

+ 19.0K

362481

+ 81

N/A

Mar 19, 2023

Sun

52210905

+ 23.4K

362400

+ 87

N/A

Mar 18, 2023

Sat

52187438

+ 21.2K

362313

+ 100

N/A

Mar 17, 2023

Fri

52166192

+ 20.6K

362213

+ 87

N/A

Mar 16, 2023

Thu

52145566

+ 22.6K

362126

+ 59

N/A

Mar 15, 2023

Wed

52122931

+ 25.6K

362067

+ 76

N/A

Mar 14, 2023

Tue

52097276

+ 21.4K

361991

+ 77

N/A

Mar 13, 2023

Mon

52075815

+ 23.2K

361914

+ 83

N/A

Mar 12, 2023

Sun

52052605

+ 32.6K

361831

+ 121

N/A

Mar 11, 2023

Sat

52019909

+ 25.2K

361710

+ 115

N/A

Mar 10, 2023

Fri

51994679

+ 21.1K

361595

+ 94

N/A

Mar 9, 2023

Thu

51973499

+ 21.5K

361501

+ 99

N/A

Mar 8, 2023

Wed

51951952

+ 21.0K

361402

+ 94

N/A

Mar 7, 2023

Tue

51930900

+ 21.1K

361308

+ 89

N/A

Mar 6, 2023

Mon

51909788

+ 20.2K

361219

+ 84

N/A

Mar 5, 2023

Sun

51889534

+ 26.0K

361135

+ 120

N/A

Mar 4, 2023

Sat

51863503

+ 24.4K

361015

+ 130

N/A

Mar 3, 2023

Fri

51839008

+ 20.3K

360885

+ 82

N/A

Mar 2, 2023

Thu

51818652

---

360803

---

---
Embed
To embed this live counts widget on your own webpage? Simply copy and paste following code to your page and enjoy it wherever you want!
Customize Embed
About Sarkar - Top Tucker Official Video | Thalapathy Vijay | @ARRahman | A.R Murugadoss

#TopTucker is the befitting number for #ThalapathyVijay and one can only imagine the sparks on screen for this track! Produced by SunPictures the magnum-opus #Sarkar directed by ARMurugadoss is an #ARRahman musical! To set this song as your CALLER TUNES ⬇️ Watch the official Tamil video now! Listen to #Sarkar Songs now available:- Wynk ► https://bit.ly/2zcyCas Gaana ► https://bit.ly/2P84Utl Saavn ► https://bit.ly/2S4zMvP Amazon Prime Music ► https://amzn.to/2OO7Hql Apple Music ► https://apple.co/2Trp4B8 Hungama ► https://bit.ly/2Fvc3n6 Jio Music ► https://bit.ly/2FENTXs For Airtel – Dial 5432116600713 For Vodafone – Dial 53710679055 For Idea – Dial 5678910679055 For BSNL – Dial 56710679055 For JIO type Sarkar sms to 56789 Song name - Top Tucker Music - A R Rahman Singers - Mohit Chauhan Lyrics - Vivek Producer - Sun TV Network LTD Starring - Vijay, Keerthy Suresh, Varalaxmi Sarathkumar, Yogi Babu Director - A.R Murugadoss Musicians Indian rhythm - T Raja , Kumar, Vedha, Lakshmi narayanan, Raju Flute - Kamalakar Guitars - Keba, Chris jason Shenai - Balesh Additional Vocals - Sathyaprakash, Nakul Abhyankar, Aravind Srinivas, Deepak, Santhosh Vocal Arrangement - Arjun Chandy Strings - Sunshine Orchestra Conducted by V J Srinivas Murthy Additional Programming - T R Krishna Chetan, Santhosh Dhayanidhi, Ishaan Chhabra, P A Deepak, Kuamran Sivamani, Pawan CH, Kaashif AH, Hari Dafusia Sound engineers Panchathan Record Inn, Chennai - Suresh Permal, Karthik Sekaran, T R Krishna Chetan, Santhosh Dhayanidhi AM Studios, Chennai - Sivakumar S, Pradeep Menon, Kannan Ganpat, Krishnan Subramanium, Manoj raman, Aravind Mixed by P A Deepak Mastered by - Suresh Permal MFiT - S Sivakumar Musicians Co ordinators - Noell James, Vijai iyer, T M Faizudin, Abdul Haiyum Musicians Fixer - Samydurai R Music Label - Sony Music Entertainment India Pvt. Ltd. © 2018 Sony Music Entertainment India Pvt. Ltd. Subscribe - YouTube - https://www.youtube.com/c/SonyMusicSouth VEVO - https -//www.youtube.com/user/SonyMusicSouthVEVO Like us - Facebook - https -//www.facebook.com/SonyMusicSouth Follow us - Twitter - https -//twitter.com/SonyMusicSouth G+ - https -//plus.google.com/+SonyMusicIndia
About YouTube Live Subscriber Count

Looking to track YouTube video live view counts in real-time? SocialCounts.org is the perfect destination for all your video tracking needs! Our platform utilizes YouTube's original API and advanced technology to provide nearly accurate estimations of live view counts for any YouTube video.
But that's not all! We also offer a unique comparison feature where you can compare the live view counts of any video with any channel, video, or profile. This makes it easy to compare and analyze the performance of different YouTube videos and channels.
At SocialCounts.org, we're committed to providing you with accurate and up-to-date data analysis for all your video tracking needs. Whether you're a content creator or simply a YouTube enthusiast, our platform is the perfect tool for monitoring the popularity and growth of your favorite videos.
So, if you're looking for a reliable source to track live view counts on YouTube, look no further than SocialCounts.org. Trust us to keep you in the know with real-time data analysis and comparison features.