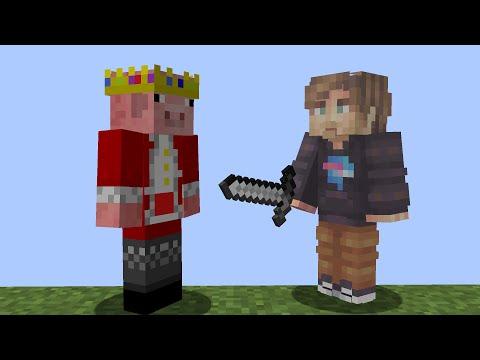 I Must Win MrBeast's $10,000 Refrigerator
38049178
I Must Win MrBeast's $10,000 Refrigerator youtube video stats
Date
Views
Likes
Dislikes

Mar 29, 2023

Wed

38049178

+ 8.37K

1502927

+ 214

N/A

Mar 28, 2023

Tue

38040805

+ 8.26K

1502713

+ 250

N/A

Mar 27, 2023

Mon

38032540

+ 9.35K

1502463

+ 212

N/A

Mar 26, 2023

Sun

38023188

+ 12.7K

1502251

+ 278

N/A

Mar 25, 2023

Sat

38010438

+ 10.1K

1501973

+ 244

N/A

Mar 24, 2023

Fri

38000284

+ 9.18K

1501729

+ 230

N/A

Mar 23, 2023

Thu

37991095

+ 7.48K

1501499

+ 195

N/A

Mar 22, 2023

Wed

37983613

+ 7.35K

1501304

+ 185

N/A

Mar 21, 2023

Tue

37976262

+ 7.73K

1501119

+ 165

N/A

Mar 20, 2023

Mon

37968528

+ 9.28K

1500954

+ 215

N/A

Mar 19, 2023

Sun

37959243

+ 8.95K

1500739

+ 195

N/A

Mar 18, 2023

Sat

37950293

+ 9.47K

1500544

+ 217

N/A

Mar 17, 2023

Fri

37940815

+ 8.41K

1500327

+ 132

N/A

Mar 16, 2023

Thu

37932403

+ 10.3K

1500195

+ 253

N/A

Mar 15, 2023

Wed

37922081

+ 10.6K

1499942

+ 211

N/A

Mar 14, 2023

Tue

37911440

+ 10.6K

1499731

+ 279

N/A

Mar 13, 2023

Mon

37900773

+ 10.2K

1499452

+ 241

N/A

Mar 12, 2023

Sun

37890505

+ 10.3K

1499211

+ 263

N/A

Mar 11, 2023

Sat

37880157

+ 8.66K

1498948

+ 221

N/A

Mar 10, 2023

Fri

37871496

+ 7.00K

1498727

+ 200

N/A

Mar 9, 2023

Thu

37864492

+ 6.14K

1498527

+ 179

N/A

Mar 8, 2023

Wed

37858345

+ 5.95K

1498348

+ 189

N/A

Mar 7, 2023

Tue

37852391

+ 6K

1498159

+ 184

N/A

Mar 6, 2023

Mon

37846391

+ 7.25K

1497975

+ 143

N/A

Mar 5, 2023

Sun

37839138

+ 8.16K

1497832

+ 202

N/A

Mar 4, 2023

Sat

37830970

+ 7.95K

1497630

+ 177

N/A

Mar 3, 2023

Fri

37823020

+ 7.64K

1497453

+ 213

N/A

Mar 2, 2023

Thu

37815380

+ 7.40K

1497240

+ 190

N/A

Mar 1, 2023

Wed

37807973

+ 9.51K

1497050

+ 224

N/A

Feb 28, 2023

Tue

37798462

---

1496826

---

---
Embed
To embed this live counts widget on your own webpage? Simply copy and paste following code to your page and enjoy it wherever you want!
Customize Embed
About I Must Win MrBeast's $10,000 Refrigerator

Mr. Sandman, bring me a Dream... Ranboo: https://www.youtube.com/channel/UCKQ-wNdh0kO5qnpPfXa2hjQ MrBeast: https://www.youtube.com/channel/UCIPPMRA040LQr5QPyJEbmXA/ WildCat: https://www.youtube.com/user/W1LDC4T43 not linking Fundy. that man is getting nothing from me -------------------------------- edited by myself & https://twitter.com/Wardenboo become a CHANNEL MEMBER here: https://www.youtube.com/channel/UCFAiFyGs6oDiF1Nf-rRJpZA/join other YT channel (go subscribe): https://www.youtube.com/channel/UCV--8wtuyGo3vMtIdeq4j3w follow me on twitter too: https://twitter.com/Technothepig
About YouTube Live Subscriber Count

Looking to track YouTube video live view counts in real-time? SocialCounts.org is the perfect destination for all your video tracking needs! Our platform utilizes YouTube's original API and advanced technology to provide nearly accurate estimations of live view counts for any YouTube video.
But that's not all! We also offer a unique comparison feature where you can compare the live view counts of any video with any channel, video, or profile. This makes it easy to compare and analyze the performance of different YouTube videos and channels.
At SocialCounts.org, we're committed to providing you with accurate and up-to-date data analysis for all your video tracking needs. Whether you're a content creator or simply a YouTube enthusiast, our platform is the perfect tool for monitoring the popularity and growth of your favorite videos.
So, if you're looking for a reliable source to track live view counts on YouTube, look no further than SocialCounts.org. Trust us to keep you in the know with real-time data analysis and comparison features.