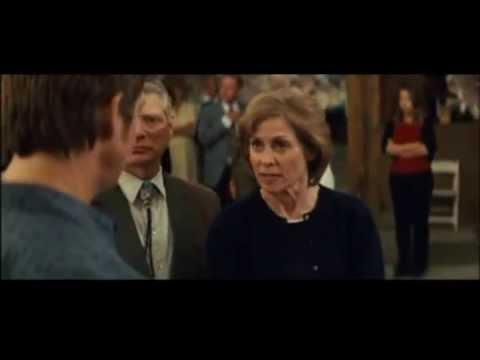 SAVE ME - Official Trailer
30936
SAVE ME - Official Trailer youtube video stats
Date
Views
Likes
Dislikes

Mar 29, 2023

Wed

30936

+ 7

66

0

N/A

Mar 28, 2023

Tue

30929

+ 11

66

0

N/A

Mar 27, 2023

Mon

30918

+ 10

66

0

N/A

Mar 26, 2023

Sun

30908

+ 8

66

0

N/A

Mar 25, 2023

Sat

30900

+ 2

66

0

N/A

Mar 24, 2023

Fri

30898

+ 9

66

0

N/A

Mar 23, 2023

Thu

30889

+ 8

66

0

N/A

Mar 22, 2023

Wed

30881

+ 12

66

0

N/A

Mar 21, 2023

Tue

30869

+ 11

66

0

N/A

Mar 20, 2023

Mon

30858

+ 12

66

0

N/A

Mar 19, 2023

Sun

30846

+ 10

66

0

N/A

Mar 18, 2023

Sat

30836

+ 10

66

0

N/A

Mar 17, 2023

Fri

30826

+ 3

66

0

N/A

Mar 16, 2023

Thu

30823

+ 14

66

0

N/A

Mar 15, 2023

Wed

30809

+ 12

66

0

N/A

Mar 14, 2023

Tue

30797

+ 13

66

0

N/A

Mar 13, 2023

Mon

30784

+ 14

66

0

N/A

Mar 12, 2023

Sun

30770

+ 17

66

0

N/A

Mar 11, 2023

Sat

30753

+ 16

66

0

N/A

Mar 10, 2023

Fri

30737

+ 10

66

0

N/A

Mar 9, 2023

Thu

30727

+ 11

66

0

N/A

Mar 8, 2023

Wed

30716

+ 30

66

0

N/A

Mar 7, 2023

Tue

30686

+ 19

66

0

N/A

Mar 6, 2023

Mon

30667

+ 8

66

0

N/A

Mar 5, 2023

Sun

30659

+ 13

66

0

N/A

Mar 4, 2023

Sat

30646

+ 14

66

0

N/A

Mar 3, 2023

Fri

30632

+ 6

66

0

N/A

Mar 2, 2023

Thu

30626

+ 11

66

0

N/A

Mar 1, 2023

Wed

30615

+ 10

66

0

N/A

Feb 28, 2023

Tue

30605

---

66

---

---
Embed
To embed this live counts widget on your own webpage? Simply copy and paste following code to your page and enjoy it wherever you want!
Customize Embed
About SAVE ME - Official Trailer

When Mark - a young gay man addicted to sex and drugs - hits bottom, his concerned brother checks him into a Christian retreat in the New Mexico desert. Run by a compassionate husband and wife team, Gayle and Ted have made it their life's mission to cure young men of their 'gay affliction' through spiritual guidance. But after Mark bonds with fellow resident Scott and their relationship evolves, they are forced to confront their true selves. Featuring powerful performances from Chad Allen, Robert Gant and Emmy Award Winner Judith Light (Ugly Betty, Who's the Boss?, Law & Order SVU), this acclaimed drama is a subtly nuanced and deeply sympathetic look at both sides of one of the most polarizing religious and sexual debates in America: the conflict - and possible reconciliation - between homosexuality and Christianity. A World Premiere at Sundance and selected as the Opening Night Film at OutFest Los Angeles and the Closing Night Film at New York's New Festival, Save Me offers healing, clarity and understanding to anyone caught in the crosshairs of scripture and sexual identity. For more information visit: http://firstrunfeatures.com/savemedvd.html
About YouTube Live Subscriber Count

Looking to track YouTube video live view counts in real-time? SocialCounts.org is the perfect destination for all your video tracking needs! Our platform utilizes YouTube's original API and advanced technology to provide nearly accurate estimations of live view counts for any YouTube video.
But that's not all! We also offer a unique comparison feature where you can compare the live view counts of any video with any channel, video, or profile. This makes it easy to compare and analyze the performance of different YouTube videos and channels.
At SocialCounts.org, we're committed to providing you with accurate and up-to-date data analysis for all your video tracking needs. Whether you're a content creator or simply a YouTube enthusiast, our platform is the perfect tool for monitoring the popularity and growth of your favorite videos.
So, if you're looking for a reliable source to track live view counts on YouTube, look no further than SocialCounts.org. Trust us to keep you in the know with real-time data analysis and comparison features.