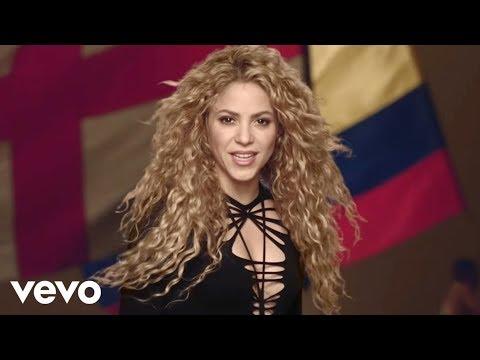 Shakira - La La La (Brazil 2014) ft. Carlinhos Brown
1281569829
Shakira - La La La (Brazil 2014) ft. Carlinhos Brown youtube video stats
Date
Views
Likes
Dislikes

Apr 1, 2023

Sat

1281569829

+ 54.4K

6822797

+ 307

N/A

Mar 31, 2023

Fri

1281515427

+ 102K

6822490

+ 768

N/A

Mar 30, 2023

Thu

1281413131

+ 92.8K

6821722

+ 648

N/A

Mar 29, 2023

Wed

1281320238

+ 89.9K

6821074

+ 656

N/A

Mar 28, 2023

Tue

1281230257

+ 87.5K

6820418

+ 591

N/A

Mar 27, 2023

Mon

1281142755

+ 89.3K

6819827

+ 598

N/A

Mar 26, 2023

Sun

1281053451

+ 114K

6819229

+ 815

N/A

Mar 25, 2023

Sat

1280938642

+ 107K

6818414

+ 722

N/A

Mar 24, 2023

Fri

1280830672

+ 95.1K

6817692

+ 617

N/A

Mar 23, 2023

Thu

1280735488

+ 90.2K

6817075

+ 620

N/A

Mar 22, 2023

Wed

1280645248

+ 99.0K

6816455

+ 709

N/A

Mar 21, 2023

Tue

1280546187

+ 101K

6815746

+ 698

N/A

Mar 20, 2023

Mon

1280444388

+ 99.1K

6815048

+ 753

N/A

Mar 19, 2023

Sun

1280345191

+ 115K

6814295

+ 862

N/A

Mar 18, 2023

Sat

1280229334

+ 122K

6813433

+ 907

N/A

Mar 17, 2023

Fri

1280107237

+ 117K

6812526

+ 829

N/A

Mar 16, 2023

Thu

1279989740

+ 110K

6811697

+ 769

N/A

Mar 15, 2023

Wed

1279879152

+ 116K

6810928

+ 712

N/A

Mar 14, 2023

Tue

1279762957

+ 100K

6810216

+ 692

N/A

Mar 13, 2023

Mon

1279662019

+ 112K

6809524

+ 733

N/A

Mar 12, 2023

Sun

1279549905

+ 147K

6808791

+ 1.00K

N/A

Mar 11, 2023

Sat

1279402893

+ 128K

6807790

+ 951

N/A

Mar 10, 2023

Fri

1279274772

+ 111K

6806839

+ 877

N/A

Mar 9, 2023

Thu

1279163338

+ 114K

6805962

+ 745

N/A

Mar 8, 2023

Wed

1279049159

+ 115K

6805217

+ 781

N/A

Mar 7, 2023

Tue

1278933548

+ 111K

6804436

+ 689

N/A

Mar 6, 2023

Mon

1278822438

+ 113K

6803747

+ 793

N/A

Mar 5, 2023

Sun

1278709225

+ 143K

6802954

+ 1.01K

N/A

Mar 4, 2023

Sat

1278565750

+ 145K

6801939

+ 1.12K

N/A

Mar 3, 2023

Fri

1278420299

---

6800815

---

---
Embed
To embed this live counts widget on your own webpage? Simply copy and paste following code to your page and enjoy it wherever you want!
Customize Embed
About Shakira - La La La (Brazil 2014) ft. Carlinhos Brown

La La La is featured on Shakira's new self-titled album. Shakira & Activia partner to support World Food Programme and its School Meals initiative, Find out more on activia.com - wfp.org/shakira -shakira.com. "La La La" is featured on the new album Shakira, out now / El nuevo álbum ya disponible en iTunes http://smarturl.it/ShakiraiTunes?IQid=yt / CD http://smarturl.it/ShakiraAlbumCD?Iqid=yt Also, featured on One Love, One Rhythm: The Official 2014 FIFA World Cup™ Album. Available Now: http://smarturl.it/FWCalbum?Iqid=Shak Music video by Shakira performing La La La. (C) 2014 Ace Entertainment S.ar.l. Follow Shakira Website: http://www.shakira.com Facebook: https://www.facebook.com/shakira Twitter: https://twitter.com/shakira Instagram: https://www.instagram.com/shakira Listen to Shakira iTunes: https://itunes.apple.com/us/artist/shakira/id889327 Spotify: https://open.spotify.com/artist/0EmeFodog0BfCgMzAIvKQp"
About YouTube Live Subscriber Count

Looking to track YouTube video live view counts in real-time? SocialCounts.org is the perfect destination for all your video tracking needs! Our platform utilizes YouTube's original API and advanced technology to provide nearly accurate estimations of live view counts for any YouTube video.
But that's not all! We also offer a unique comparison feature where you can compare the live view counts of any video with any channel, video, or profile. This makes it easy to compare and analyze the performance of different YouTube videos and channels.
At SocialCounts.org, we're committed to providing you with accurate and up-to-date data analysis for all your video tracking needs. Whether you're a content creator or simply a YouTube enthusiast, our platform is the perfect tool for monitoring the popularity and growth of your favorite videos.
So, if you're looking for a reliable source to track live view counts on YouTube, look no further than SocialCounts.org. Trust us to keep you in the know with real-time data analysis and comparison features.