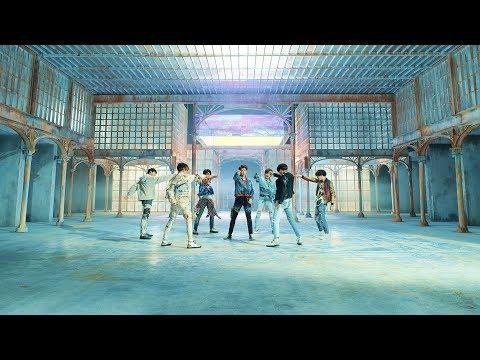 BTS (방탄소년단) 'FAKE LOVE' Official MV
1195390793
BTS (방탄소년단) 'FAKE LOVE' Official MV youtube video stats
Date
Views
Likes
Dislikes

Apr 1, 2023

Sat

1195390793

+ 147K

20738727

+ 1.58K

N/A

Mar 31, 2023

Fri

1195243373

+ 199K

20737143

+ 2.49K

N/A

Mar 30, 2023

Thu

1195043536

+ 194K

20734651

+ 2.22K

N/A

Mar 29, 2023

Wed

1194849231

+ 184K

20732430

+ 2.07K

N/A

Mar 28, 2023

Tue

1194665228

+ 205K

20730351

+ 2.29K

N/A

Mar 27, 2023

Mon

1194459546

+ 201K

20728052

+ 2.20K

N/A

Mar 26, 2023

Sun

1194257845

+ 237K

20725849

+ 2.79K

N/A

Mar 25, 2023

Sat

1194020689

+ 221K

20723050

+ 2.63K

N/A

Mar 24, 2023

Fri

1193799579

+ 217K

20720411

+ 2.67K

N/A

Mar 23, 2023

Thu

1193581849

+ 222K

20717735

+ 2.44K

N/A

Mar 22, 2023

Wed

1193359378

+ 226K

20715290

+ 2.92K

N/A

Mar 21, 2023

Tue

1193132853

+ 237K

20712362

+ 2.78K

N/A

Mar 20, 2023

Mon

1192894999

+ 221K

20709581

+ 2.68K

N/A

Mar 19, 2023

Sun

1192673624

+ 259K

20706893

+ 3.34K

N/A

Mar 18, 2023

Sat

1192413722

+ 267K

20703553

+ 3.75K

N/A

Mar 17, 2023

Fri

1192145952

+ 228K

20699795

+ 3.59K

N/A

Mar 16, 2023

Thu

1191917394

+ 209K

20696199

+ 2.41K

N/A

Mar 15, 2023

Wed

1191708311

+ 236K

20693784

+ 2.53K

N/A

Mar 14, 2023

Tue

1191471831

+ 202K

20691253

+ 2.65K

N/A

Mar 13, 2023

Mon

1191269216

+ 220K

20688602

+ 2.58K

N/A

Mar 12, 2023

Sun

1191048833

+ 278K

20686021

+ 3.11K

N/A

Mar 11, 2023

Sat

1190770250

+ 244K

20682911

+ 3.12K

N/A

Mar 10, 2023

Fri

1190526091

+ 217K

20679788

+ 2.75K

N/A

Mar 9, 2023

Thu

1190308811

+ 245K

20677037

+ 2.71K

N/A

Mar 8, 2023

Wed

1190063588

+ 227K

20674323

+ 2.50K

N/A

Mar 7, 2023

Tue

1189836539

+ 238K

20671817

+ 2.61K

N/A

Mar 6, 2023

Mon

1189598460

+ 235K

20669200

+ 2.78K

N/A

Mar 5, 2023

Sun

1189362688

+ 273K

20666411

+ 3.55K

N/A

Mar 4, 2023

Sat

1189089261

+ 257K

20662860

+ 3.55K

N/A

Mar 3, 2023

Fri

1188832132

---

20659305

---

---
Embed
To embed this live counts widget on your own webpage? Simply copy and paste following code to your page and enjoy it wherever you want!
Customize Embed
About BTS (방탄소년단) 'FAKE LOVE' Official MV

BTS (방탄소년단) 'FAKE LOVE' Official MV Director : YongSeok Choi (Lumpens) Assistant Director : WonJu Lee, Guzza, HyeJeong Park, MinJe Jeong (Lumpens) Director of Photography : HyunWoo Nam(GDW) Gaffer : HyunSuk Song (Real Lighting) Art Director : JinSil Park Bona Kim (MU:E) Construction Manager : SukKi Song Special Effect : Demolition BigHit Entertainment. Rights are reserved selectively in the video. Unauthorized reproduction is a violation of applicable laws. Manufactured by BigHit Entertainment, Seoul, Korea Connect with BTS: http://www.ibighit.com http://twitter.com/BTS_bighit http://twitter.com/BTS_twt https://www.facebook.com/ibighit/ http://www.facebook.com/bangtan.official http://instagram.com/BTS.bighitofficial http://weibo.com/BTSbighit BU content certified by Big Hit Entertainment
About YouTube Live Subscriber Count

Looking to track YouTube video live view counts in real-time? SocialCounts.org is the perfect destination for all your video tracking needs! Our platform utilizes YouTube's original API and advanced technology to provide nearly accurate estimations of live view counts for any YouTube video.
But that's not all! We also offer a unique comparison feature where you can compare the live view counts of any video with any channel, video, or profile. This makes it easy to compare and analyze the performance of different YouTube videos and channels.
At SocialCounts.org, we're committed to providing you with accurate and up-to-date data analysis for all your video tracking needs. Whether you're a content creator or simply a YouTube enthusiast, our platform is the perfect tool for monitoring the popularity and growth of your favorite videos.
So, if you're looking for a reliable source to track live view counts on YouTube, look no further than SocialCounts.org. Trust us to keep you in the know with real-time data analysis and comparison features.