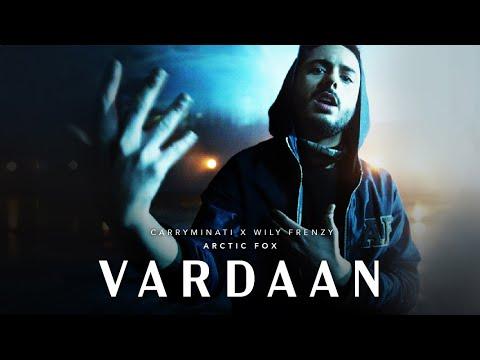 VARDAAN - CARRYMINATI X Wily Frenzy
68536694
VARDAAN - CARRYMINATI X Wily Frenzy youtube video stats
Date
Views
Likes
Dislikes

Apr 1, 2023

Sat

68536694

+ 1.57K

6567959

+ 40

N/A

Mar 31, 2023

Fri

68535124

+ 18.1K

6567919

+ 549

N/A

Mar 30, 2023

Thu

68516952

+ 19.3K

6567370

+ 624

N/A

Mar 29, 2023

Wed

68497641

+ 19.2K

6566746

+ 628

N/A

Mar 28, 2023

Tue

68478393

+ 19.6K

6566118

+ 639

N/A

Mar 27, 2023

Mon

68458732

+ 19.1K

6565479

+ 572

N/A

Mar 26, 2023

Sun

68439621

+ 21.7K

6564907

+ 674

N/A

Mar 25, 2023

Sat

68417867

+ 19.8K

6564233

+ 670

N/A

Mar 24, 2023

Fri

68397982

+ 21.1K

6563563

+ 710

N/A

Mar 23, 2023

Thu

68376813

+ 20.6K

6562853

+ 732

N/A

Mar 22, 2023

Wed

68356156

+ 21.9K

6562121

+ 728

N/A

Mar 21, 2023

Tue

68334221

+ 22.2K

6561393

+ 821

N/A

Mar 20, 2023

Mon

68311983

+ 22.7K

6560572

+ 798

N/A

Mar 19, 2023

Sun

68289258

+ 27.1K

6559774

+ 1.06K

N/A

Mar 18, 2023

Sat

68262137

+ 25.8K

6558713

+ 934

N/A

Mar 17, 2023

Fri

68236315

+ 26.1K

6557779

+ 969

N/A

Mar 16, 2023

Thu

68210132

+ 26.4K

6556810

+ 1.06K

N/A

Mar 15, 2023

Wed

68183687

+ 28.4K

6555745

+ 1.07K

N/A

Mar 14, 2023

Tue

68155236

+ 24.6K

6554672

+ 1.09K

N/A

Mar 13, 2023

Mon

68130549

+ 25.4K

6553574

+ 976

N/A

Mar 12, 2023

Sun

68105070

+ 28.4K

6552598

+ 999

N/A

Mar 11, 2023

Sat

68076619

+ 27.7K

6551599

+ 1.04K

N/A

Mar 10, 2023

Fri

68048826

+ 35.2K

6550559

+ 1.55K

N/A

Mar 9, 2023

Thu

68013612

+ 20.1K

6549005

+ 1.00K

N/A

Mar 8, 2023

Wed

67993446

+ 16.5K

6548000

+ 466

N/A

Mar 7, 2023

Tue

67976898

+ 18.2K

6547534

+ 477

N/A

Mar 6, 2023

Mon

67958646

+ 19.4K

6547057

+ 580

N/A

Mar 5, 2023

Sun

67939202

+ 21.1K

6546477

+ 623

N/A

Mar 4, 2023

Sat

67918094

+ 21.4K

6545854

+ 617

N/A

Mar 3, 2023

Fri

67896691

---

6545237

---

---
Embed
To embed this live counts widget on your own webpage? Simply copy and paste following code to your page and enjoy it wherever you want!
Customize Embed
About VARDAAN - CARRYMINATI X Wily Frenzy

Introducing the New Arctic Fox Hoodie. Armour up, and relentlessly Dive In to your dreams! Buy it now! - https://arcticfox.com/collections/jackets Do not forget to use the coupon code CARRYMINATI30 to get a 30% discount. Song & Lyrics - Ajey Nagar (CarryMinati) Music Composed & Produced by - Wily Frenzy Managed by - Deepak Char Engineered at "Noisy Gates Studios" Agency - Humour Me (www.humourme.in) Film Production - Humour Me Script & Concept - Humour Me Directed by - Dhruv Sachdeva and Clifford Afonso Creative Producer - Heena Chugh Client Servicing Head - Manoj Menon Director of Photography - Arnab Gayan Chief Creative Officer- Dhruv Sachdeva Senior Creative Director- Clifford Afonso Screenplay - Kokila Srivastava Creative Directors- Tulika Seth, Vedansh Kumar Art and Graphic Design- Anmol Gupta, Hritik Dubariya DOP's Assistant - Mayank Khurana Assistant Director - Pranav Suneja Drone Operator - Mohit Gurjar (BrainWing) Casting Manager - Vaishali Chowdhary Actors - CarryMinati, Wily Frenzy, Dhanansh Arora, Azam Khan, Vandana Sharma, Poojan Chabbra Editor - Subodh Sundriyal Line Producer - Ravi Singh (Front locus) Sound Recordist - Pravesh Singh Art director - Ankita Yadav Stylist - Pratishruti Aggrawal Hair & Make-up - Amod Kumar and team Gaffer- Mojeeb Focus Puller - Shiv Kumar Camera Rental - Java motion Pictures Light Rental - Lights N light Production Manager - Vineet Mohanan Production Team - Abhinav, Prateek, Sunil, Harry, Umesh. Special Thanks to One Digital Entertainment Pvt Ltd - Gurpreet Bhasin, Sudeep Lahiri and Pranay Mungekar. Stay Tuned On - Apple: https://music.apple.com/in/album/vardaan-single/1549461885 Spotify: https://open.spotify.com/album/3bUkuIfrB6cOhuHr9R2Zvw?si=lWfkBOdSTfydybn4n-77qA JioSaavn: https://www.jiosaavn.com/album/vardaan/sFmWhbsVo8E_ Resso: https://m.resso.app/ZSTDFaAc/ Gaana: https://gaana.com/album/vardaan-hindi Wynk Music - https://wynk.in/u/N9q3w8ts8 YouTube Music: https://music.youtube.com/watch?v=CogVz79GFmI&feature=share Hungama: http://www.hungama.com/song/vardaan/61558460/ KKBOX: https://www.kkbox.com/tw/en/album/hOrc0dI3XO8bo0F67Az2009H-index.html Boomplay: https://www.boomplay.com/share/album/20452142?srModel=WHATSAPP&srList=ANDROID UMA: https://vk.com/music/album/-2000118521_10118521_c4eb34dc9eb519f361?act=album CarryisLive : https://www.youtube.com/channel/UC0IW... Instagram► https://www.instagram.com/carryminati/ Facebook ► https://www.facebook.com/CarryDeol/ Snapchat► heyAjey Twitter ► https://twitter.com/CarryMinati For Business Related queries: [email protected] About CarryMinati : Youthoob certified member DISCLAIMER: Please don't go out of your way to or hate on anyone I talk about in my videos, this channel is to entertain people and I usually focus on joking about what the people are doing in general & not the individual themselves, please don't go spreading hate it's all for laughs. For detailed disclaimer please refer to the below link. https://bit.ly/3iRKHH8 ˍˍˍˍˍˍˍˍˍˍˍˍˍˍˍˍˍˍˍˍˍˍˍˍˍˍˍˍˍˍˍˍˍˍˍˍˍˍˍˍˍˍˍˍˍˍˍˍˍˍˍˍˍˍˍˍˍˍˍˍˍˍˍˍˍˍˍˍˍˍˍˍˍˍˍˍˍˍˍˍˍˍˍˍˍˍˍˍˍˍˍˍˍˍˍˍˍ
About YouTube Live Subscriber Count

Looking to track YouTube video live view counts in real-time? SocialCounts.org is the perfect destination for all your video tracking needs! Our platform utilizes YouTube's original API and advanced technology to provide nearly accurate estimations of live view counts for any YouTube video.
But that's not all! We also offer a unique comparison feature where you can compare the live view counts of any video with any channel, video, or profile. This makes it easy to compare and analyze the performance of different YouTube videos and channels.
At SocialCounts.org, we're committed to providing you with accurate and up-to-date data analysis for all your video tracking needs. Whether you're a content creator or simply a YouTube enthusiast, our platform is the perfect tool for monitoring the popularity and growth of your favorite videos.
So, if you're looking for a reliable source to track live view counts on YouTube, look no further than SocialCounts.org. Trust us to keep you in the know with real-time data analysis and comparison features.