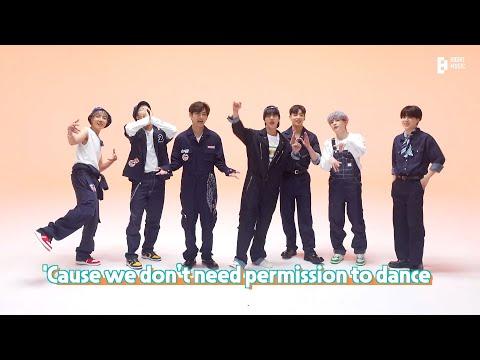 BTS (방탄소년단) P. to. D PROJECT
6974827
BTS (방탄소년단) P. to. D PROJECT youtube video stats
Date
Views
Likes
Dislikes

Mar 24, 2023

Fri

6974827

+ 946

1160864

+ 18

N/A

Mar 23, 2023

Thu

6973881

+ 780

1160846

+ 13

N/A

Mar 22, 2023

Wed

6973101

+ 933

1160833

+ 22

N/A

Mar 21, 2023

Tue

6972168

+ 782

1160811

+ 17

N/A

Mar 20, 2023

Mon

6971386

+ 741

1160794

+ 26

N/A

Mar 19, 2023

Sun

6970645

+ 643

1160768

- 2

N/A

Mar 18, 2023

Sat

6970002

+ 652

1160770

+ 1

N/A

Mar 17, 2023

Fri

6969350

+ 665

1160769

+ 9

N/A

Mar 16, 2023

Thu

6968685

+ 747

1160760

+ 20

N/A

Mar 15, 2023

Wed

6967938

+ 632

1160740

+ 16

N/A

Mar 14, 2023

Tue

6967306

+ 716

1160724

+ 3

N/A

Mar 13, 2023

Mon

6966590

+ 671

1160721

+ 12

N/A

Mar 12, 2023

Sun

6965919

+ 827

1160709

+ 8

N/A

Mar 11, 2023

Sat

6965092

+ 618

1160701

+ 6

N/A

Mar 10, 2023

Fri

6964474

+ 542

1160695

0

N/A

Mar 9, 2023

Thu

6963932

+ 670

1160695

+ 13

N/A

Mar 8, 2023

Wed

6963262

+ 613

1160682

+ 20

N/A

Mar 7, 2023

Tue

6962649

+ 646

1160662

+ 4

N/A

Mar 6, 2023

Mon

6962003

+ 566

1160658

+ 9

N/A

Mar 5, 2023

Sun

6961437

+ 643

1160649

+ 15

N/A

Mar 4, 2023

Sat

6960794

+ 518

1160634

+ 8

N/A

Mar 3, 2023

Fri

6960276

+ 599

1160626

+ 9

N/A

Mar 2, 2023

Thu

6959677

+ 577

1160617

+ 10

N/A

Mar 1, 2023

Wed

6959100

+ 644

1160607

+ 18

N/A

Feb 28, 2023

Tue

6958456

+ 608

1160589

+ 11

N/A

Feb 27, 2023

Mon

6957848

+ 700

1160578

+ 23

N/A

Feb 26, 2023

Sun

6957148

+ 767

1160555

+ 21

N/A

Feb 25, 2023

Sat

6956381

+ 692

1160534

- 5

N/A

Feb 24, 2023

Fri

6955689

+ 797

1160539

+ 28

N/A

Feb 23, 2023

Thu

6954892

---

1160511

---

---
Embed
To embed this live counts widget on your own webpage? Simply copy and paste following code to your page and enjoy it wherever you want!
Customize Embed
About BTS (방탄소년단) P. to. D PROJECT

Credits: Artist: RM, Jin, SUGA, j-hope, Jimin, V, Jung Kook Production Artist Contents Studio (HYBE) Project Management & Director: Jang Jeong In Assistant Director: Hyun Da Som, Seo Mi Li Epiq: Lee Junu, Im Dong Hun, Kim Jae Wang, Lee Eun Hwan, Kim Mun Seok, Kwuan Eun Ji, Kim Seong Bok, Park Seon Gyu, Kim Du Yeon Lighting Crew: Cho Hun, Lee Ju Hyeong, Kim Geon, Kim Jae Won Audio: Lee Ju Hyeong Styling Directing: Kim Su Rin, Lim Hye Lin Fan Contents Coordination: Bang Woo Jung, Jang Hye Min, Jeong Ji Won, An Ji Yeon, Yu Dong Hun, Shin Hye Ri, Cha Yae Bon , Lee Hee Yeon Artist Management: Jang Jin Gu, Kim Su Bin, An Da Sol, Park Jun Tae, Lee Seung Byung, Lee Jung Min, Lee Hyeon Ki, Song Jae Keun, Yang Jun Hyeong (BIGHIT MUSIC) Special Thanks To ARMY who don't need permission to dance Connect with BTS: https://ibighit.com/bts http://twitter.com/BTS_bighit http://twitter.com/BTS_twt http://www.facebook.com/bangtan.official https://www.youtube.com/user/BANGTANTV http://instagram.com/BTS.bighitofficial https://channels.vlive.tv/FE619 https://www.tiktok.com/@bts_official_bighit https://weverse.onelink.me/qt3S/94808190 https://www.weibo.com/BTSbighit https://www.weibo.com/BTSmembers http://i.youku.com/btsofficial http://btsblog.ibighit.com
About YouTube Live Subscriber Count

Looking to track YouTube video live view counts in real-time? SocialCounts.org is the perfect destination for all your video tracking needs! Our platform utilizes YouTube's original API and advanced technology to provide nearly accurate estimations of live view counts for any YouTube video.
But that's not all! We also offer a unique comparison feature where you can compare the live view counts of any video with any channel, video, or profile. This makes it easy to compare and analyze the performance of different YouTube videos and channels.
At SocialCounts.org, we're committed to providing you with accurate and up-to-date data analysis for all your video tracking needs. Whether you're a content creator or simply a YouTube enthusiast, our platform is the perfect tool for monitoring the popularity and growth of your favorite videos.
So, if you're looking for a reliable source to track live view counts on YouTube, look no further than SocialCounts.org. Trust us to keep you in the know with real-time data analysis and comparison features.