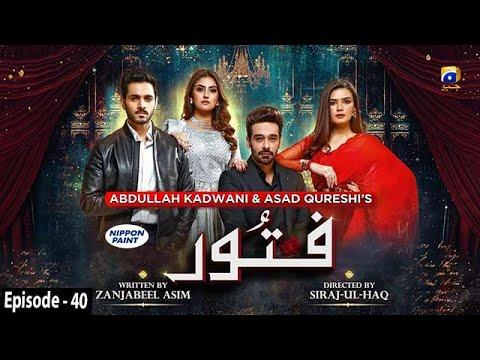 Fitoor - Episode 40 - [Eng Sub] Digitally Presented by Nippon Paint - 5th August 2021 - HAR PAL GEO
13716587
Fitoor - Episode 40 - [Eng Sub] Digitally Presented by Nippon Paint - 5th August 2021 - HAR PAL GEO youtube video stats
Date
Views
Likes
Dislikes

Mar 31, 2023

Fri

13716587

+ 4.22K

115950

+ 50

N/A

Mar 30, 2023

Thu

13712364

+ 4.42K

115900

+ 50

N/A

Mar 29, 2023

Wed

13707936

+ 4.08K

115850

+ 45

N/A

Mar 28, 2023

Tue

13703852

+ 4.28K

115805

+ 40

N/A

Mar 27, 2023

Mon

13699569

+ 4.12K

115765

+ 48

N/A

Mar 26, 2023

Sun

13695445

+ 4.44K

115717

+ 43

N/A

Mar 25, 2023

Sat

13691004

+ 3.80K

115674

+ 45

N/A

Mar 24, 2023

Fri

13687196

+ 3.52K

115629

+ 34

N/A

Mar 23, 2023

Thu

13683674

+ 4.34K

115595

+ 49

N/A

Mar 22, 2023

Wed

13679333

+ 5.19K

115546

+ 54

N/A

Mar 21, 2023

Tue

13674142

+ 5.25K

115492

+ 60

N/A

Mar 20, 2023

Mon

13668884

+ 5.42K

115432

+ 68

N/A

Mar 19, 2023

Sun

13663460

+ 5.18K

115364

+ 49

N/A

Mar 18, 2023

Sat

13658276

+ 4.95K

115315

+ 53

N/A

Mar 17, 2023

Fri

13653319

+ 4.63K

115262

+ 44

N/A

Mar 16, 2023

Thu

13648689

+ 4.88K

115218

+ 48

N/A

Mar 15, 2023

Wed

13643804

+ 5.66K

115170

+ 49

N/A

Mar 14, 2023

Tue

13638143

+ 5.55K

115121

+ 77

N/A

Mar 13, 2023

Mon

13632586

+ 5.78K

115044

+ 54

N/A

Mar 12, 2023

Sun

13626804

+ 5.82K

114990

+ 61

N/A

Mar 11, 2023

Sat

13620981

+ 5.27K

114929

+ 69

N/A

Mar 10, 2023

Fri

13615707

+ 4.74K

114860

+ 47

N/A

Mar 9, 2023

Thu

13610962

+ 5.27K

114813

+ 54

N/A

Mar 8, 2023

Wed

13605692

+ 4.77K

114759

+ 49

N/A

Mar 7, 2023

Tue

13600915

+ 5.06K

114710

+ 59

N/A

Mar 6, 2023

Mon

13595847

+ 5.59K

114651

+ 75

N/A

Mar 5, 2023

Sun

13590248

+ 5.65K

114576

+ 63

N/A

Mar 4, 2023

Sat

13584589

+ 5.62K

114513

+ 74

N/A

Mar 3, 2023

Fri

13578965

+ 5.18K

114439

+ 52

N/A

Mar 2, 2023

Thu

13573779

---

114387

---

---
Embed
To embed this live counts widget on your own webpage? Simply copy and paste following code to your page and enjoy it wherever you want!
Customize Embed
About Fitoor - Episode 40 - [Eng Sub] Digitally Presented by Nippon Paint - 5th August 2021 - HAR PAL GEO

Fitoor - Episode 40 - Digitally Presented by Nippon Paint - 5th August 2021 - HAR PAL GEO Welcome to Har Pal Geo's hub for Pakistani content now serving the US! subscribe and hit the bell to become a part of our family https://bit.ly/30JSSPr Fitoor Digitally Presented by Nippon Paint Fitoor narrates a love story that transcends above all as a person in love is bound to forget about the worries of the past and the uncertainty of the future. Despite being a successful architect, Haider feels lacking in his love life as he is still living with the memories of his love interest. On the other hand, Dilnasheen who hails from a middle-class background is deeply in love with her best friend's brother Hamza and both vows to be with each other forever without realizing the difficulties they might have to overcome. Living in her present, Dilnasheen's life takes an unfortunate turn when she crosses paths with Haider. Will Haider and Dilnasheen be able to forget their past and move on in their lives? Or will the past pay them a visit when they begin to settle down? Will Haider and Dilnasheen be able to distinguish between their past and present? Written By: Zanjabeel Asim Directed By: Siraj ul Haq Produced By: Abdullah Kadwani & Asad Qureshi Production House: 7th Sky Entertainment Cast : Faysal Quraishi Hiba Bukhari Wahaj Ali Kiran Haq Ismat Zaidi Saba Hameed Tanveer Jamal Farhan Ally Agha Ainee Zaidi Tipu Sharif Kamran Jeelani Mizna Waqas Saif Ul Hassan Zohreh Amir Faheema Awan Kanwal Khan #NipponPaint #FitoorEP40 #HARPALGEO #Entertainment
About YouTube Live Subscriber Count

Looking to track YouTube video live view counts in real-time? SocialCounts.org is the perfect destination for all your video tracking needs! Our platform utilizes YouTube's original API and advanced technology to provide nearly accurate estimations of live view counts for any YouTube video.
But that's not all! We also offer a unique comparison feature where you can compare the live view counts of any video with any channel, video, or profile. This makes it easy to compare and analyze the performance of different YouTube videos and channels.
At SocialCounts.org, we're committed to providing you with accurate and up-to-date data analysis for all your video tracking needs. Whether you're a content creator or simply a YouTube enthusiast, our platform is the perfect tool for monitoring the popularity and growth of your favorite videos.
So, if you're looking for a reliable source to track live view counts on YouTube, look no further than SocialCounts.org. Trust us to keep you in the know with real-time data analysis and comparison features.