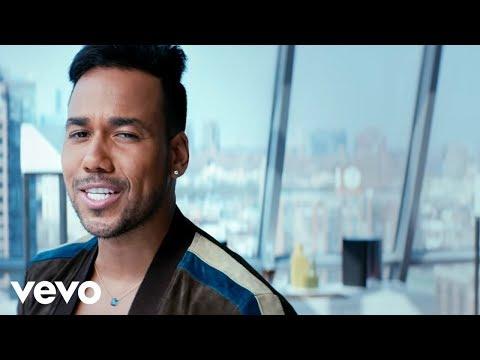 Romeo Santos - Eres Mía
1138011366
Romeo Santos - Eres Mía youtube video stats
Date
Views
Likes
Dislikes

Mar 29, 2023

Wed

1138011366

+ 268K

3452627

+ 757

N/A

Mar 28, 2023

Tue

1137743249

+ 265K

3451870

+ 715

N/A

Mar 27, 2023

Mon

1137478058

+ 294K

3451155

+ 873

N/A

Mar 26, 2023

Sun

1137183354

+ 384K

3450282

+ 996

N/A

Mar 25, 2023

Sat

1136799300

+ 332K

3449286

+ 951

N/A

Mar 24, 2023

Fri

1136466411

+ 302K

3448335

+ 878

N/A

Mar 23, 2023

Thu

1136163888

+ 266K

3447457

+ 755

N/A

Mar 22, 2023

Wed

1135897511

+ 277K

3446702

+ 751

N/A

Mar 21, 2023

Tue

1135619869

+ 282K

3445951

+ 832

N/A

Mar 20, 2023

Mon

1135337043

+ 331K

3445119

+ 874

N/A

Mar 19, 2023

Sun

1135005888

+ 431K

3444245

+ 1.11K

N/A

Mar 18, 2023

Sat

1134574628

+ 387K

3443133

+ 1.06K

N/A

Mar 17, 2023

Fri

1134186986

+ 257K

3442067

+ 755

N/A

Mar 16, 2023

Thu

1133929151

+ 259K

3441312

+ 788

N/A

Mar 15, 2023

Wed

1133669758

+ 248K

3440524

+ 731

N/A

Mar 14, 2023

Tue

1133420796

+ 229K

3439793

+ 766

N/A

Mar 13, 2023

Mon

1133190972

+ 275K

3439027

+ 822

N/A

Mar 12, 2023

Sun

1132915477

+ 348K

3438205

+ 1.00K

N/A

Mar 11, 2023

Sat

1132567014

+ 310K

3437201

+ 1.03K

N/A

Mar 10, 2023

Fri

1132256722

+ 275K

3436167

+ 897

N/A

Mar 9, 2023

Thu

1131980993

+ 270K

3435270

+ 861

N/A

Mar 8, 2023

Wed

1131710854

+ 306K

3434409

+ 862

N/A

Mar 7, 2023

Tue

1131404190

+ 264K

3433547

+ 862

N/A

Mar 6, 2023

Mon

1131140154

+ 292K

3432685

+ 888

N/A

Mar 5, 2023

Sun

1130847849

+ 374K

3431797

+ 1.05K

N/A

Mar 4, 2023

Sat

1130473134

+ 342K

3430738

+ 966

N/A

Mar 3, 2023

Fri

1130130751

+ 297K

3429772

+ 871

N/A

Mar 2, 2023

Thu

1129832811

+ 255K

3428901

+ 703

N/A

Mar 1, 2023

Wed

1129576866

+ 309K

3428198

+ 789

N/A

Feb 28, 2023

Tue

1129267471

---

3427409

---

---
Embed
To embed this live counts widget on your own webpage? Simply copy and paste following code to your page and enjoy it wherever you want!
Customize Embed
About Romeo Santos - Eres Mía

Romeo Santos – Eres Mía Official Video Download Romeo Santos' "Formula Vol. 2" on iTunes: http://www.smarturl.it/FormulaVol2 Follow Romeo: http://www.smarturl.it/RomeoSpotify http://www.romeosantosonline.com http://www.facebook.com/RomeoSantosOfficial http://www.twitter.com/RomeoSantosPage http://www.instagram.com/RomeoSantos Audio by Romeo Santos (C) 2014 Sony Music Entertainment US Latin LLC Directed by Joaquín Cambre
About YouTube Live Subscriber Count

Looking to track YouTube video live view counts in real-time? SocialCounts.org is the perfect destination for all your video tracking needs! Our platform utilizes YouTube's original API and advanced technology to provide nearly accurate estimations of live view counts for any YouTube video.
But that's not all! We also offer a unique comparison feature where you can compare the live view counts of any video with any channel, video, or profile. This makes it easy to compare and analyze the performance of different YouTube videos and channels.
At SocialCounts.org, we're committed to providing you with accurate and up-to-date data analysis for all your video tracking needs. Whether you're a content creator or simply a YouTube enthusiast, our platform is the perfect tool for monitoring the popularity and growth of your favorite videos.
So, if you're looking for a reliable source to track live view counts on YouTube, look no further than SocialCounts.org. Trust us to keep you in the know with real-time data analysis and comparison features.