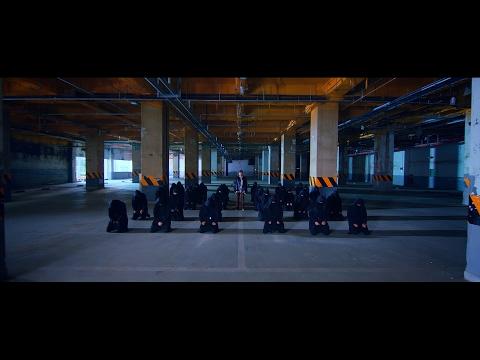 BTS (방탄소년단) 'Not Today' Official MV
568017911
BTS (방탄소년단) 'Not Today' Official MV youtube video stats
Date
Views
Likes
Dislikes

Mar 29, 2023

Wed

568017911

+ 58.6K

9631904

+ 668

N/A

Mar 28, 2023

Tue

567959282

+ 60.1K

9631236

+ 661

N/A

Mar 27, 2023

Mon

567899120

+ 63.7K

9630575

+ 704

N/A

Mar 26, 2023

Sun

567835355

+ 73.8K

9629871

+ 968

N/A

Mar 25, 2023

Sat

567761527

+ 71.2K

9628903

+ 958

N/A

Mar 24, 2023

Fri

567690249

+ 69.3K

9627945

+ 894

N/A

Mar 23, 2023

Thu

567620944

+ 64.5K

9627051

+ 779

N/A

Mar 22, 2023

Wed

567556385

+ 68.5K

9626272

+ 837

N/A

Mar 21, 2023

Tue

567487811

+ 70.8K

9625435

+ 854

N/A

Mar 20, 2023

Mon

567416969

+ 75.2K

9624581

+ 936

N/A

Mar 19, 2023

Sun

567341761

+ 84.6K

9623645

+ 1.17K

N/A

Mar 18, 2023

Sat

567257068

+ 85.5K

9622471

+ 1.36K

N/A

Mar 17, 2023

Fri

567171538

+ 69.7K

9621102

+ 1.21K

N/A

Mar 16, 2023

Thu

567101813

+ 64.6K

9619891

+ 731

N/A

Mar 15, 2023

Wed

567037157

+ 73.2K

9619160

+ 836

N/A

Mar 14, 2023

Tue

566963909

+ 67.2K

9618324

+ 785

N/A

Mar 13, 2023

Mon

566896638

+ 74.3K

9617539

+ 912

N/A

Mar 12, 2023

Sun

566822250

+ 86.3K

9616627

+ 1.12K

N/A

Mar 11, 2023

Sat

566735851

+ 76.1K

9615501

+ 1.04K

N/A

Mar 10, 2023

Fri

566659722

+ 70.5K

9614457

+ 933

N/A

Mar 9, 2023

Thu

566589195

+ 72.8K

9613524

+ 819

N/A

Mar 8, 2023

Wed

566516373

+ 74.0K

9612705

+ 820

N/A

Mar 7, 2023

Tue

566442331

+ 73.7K

9611885

+ 825

N/A

Mar 6, 2023

Mon

566368546

+ 73.2K

9611060

+ 956

N/A

Mar 5, 2023

Sun

566295345

+ 83.9K

9610104

+ 1.02K

N/A

Mar 4, 2023

Sat

566211369

+ 84.4K

9609077

+ 1.30K

N/A

Mar 3, 2023

Fri

566126903

+ 79.2K

9607771

+ 1.20K

N/A

Mar 2, 2023

Thu

566047617

+ 74.8K

9606564

+ 945

N/A

Mar 1, 2023

Wed

565972745

+ 73.1K

9605619

+ 785

N/A

Feb 28, 2023

Tue

565899599

---

9604834

---

---
Embed
To embed this live counts widget on your own webpage? Simply copy and paste following code to your page and enjoy it wherever you want!
Customize Embed
About BTS (방탄소년단) 'Not Today' Official MV

BTS (방탄소년단) 'Not Today' Official MV Music video credits: Music Video by GDW Choreography & performance direction: Sungdeuk Son Choreography by: Keone Madrid BigHit Entertainment. All rights reserved. Unauthorized reproduction is a violation of applicable laws. Manufactured by BigHit Entertainment, Seoul, Korea Connect with BTS: http://www.ibighit.com http://twitter.com/BTS_bighit http://twitter.com/BTS_twt http://www.facebook.com/bangtan.official http://instagram.com/BTS.bighitofficial http://weibo.com/BTSbighit Get 'YOU NEVER WALK ALONE' on: iTunes: https://itunes.apple.com/album/you-never-walk-alone/id1204716563?l=ko&ls=1&app=itunes Tidal: https://listen.tidal.com/album/70296880 Spotify: https://open.spotify.com/album/64WayBZ9Mrx8iGOpME5vpI
About YouTube Live Subscriber Count

Looking to track YouTube video live view counts in real-time? SocialCounts.org is the perfect destination for all your video tracking needs! Our platform utilizes YouTube's original API and advanced technology to provide nearly accurate estimations of live view counts for any YouTube video.
But that's not all! We also offer a unique comparison feature where you can compare the live view counts of any video with any channel, video, or profile. This makes it easy to compare and analyze the performance of different YouTube videos and channels.
At SocialCounts.org, we're committed to providing you with accurate and up-to-date data analysis for all your video tracking needs. Whether you're a content creator or simply a YouTube enthusiast, our platform is the perfect tool for monitoring the popularity and growth of your favorite videos.
So, if you're looking for a reliable source to track live view counts on YouTube, look no further than SocialCounts.org. Trust us to keep you in the know with real-time data analysis and comparison features.