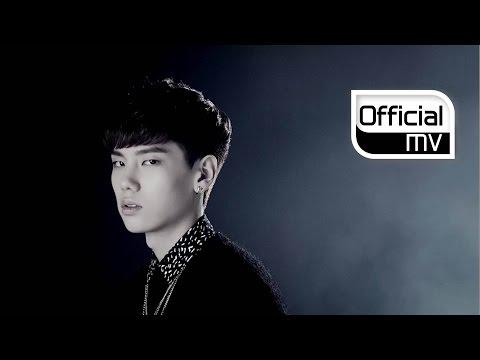 [MV] HIGH4(하이포) _ Day By Day(비슷해)
1170547
[MV] HIGH4(하이포) _ Day By Day(비슷해) youtube video stats
Date
Views
Likes
Dislikes

Mar 24, 2023

Fri

1170547

+ 40

24993

0

N/A

Mar 23, 2023

Thu

1170507

+ 30

24993

- 1

N/A

Mar 22, 2023

Wed

1170477

+ 23

24994

+ 3

N/A

Mar 21, 2023

Tue

1170454

+ 34

24991

+ 3

N/A

Mar 20, 2023

Mon

1170420

+ 42

24988

- 1

N/A

Mar 19, 2023

Sun

1170378

+ 44

24989

- 1

N/A

Mar 18, 2023

Sat

1170334

+ 60

24990

0

N/A

Mar 17, 2023

Fri

1170274

+ 35

24990

- 1

N/A

Mar 16, 2023

Thu

1170239

+ 20

24991

0

N/A

Mar 15, 2023

Wed

1170219

+ 34

24991

+ 2

N/A

Mar 14, 2023

Tue

1170185

+ 25

24989

+ 1

N/A

Mar 13, 2023

Mon

1170160

+ 15

24988

+ 1

N/A

Mar 12, 2023

Sun

1170145

+ 34

24987

+ 2

N/A

Mar 11, 2023

Sat

1170111

+ 40

24985

0

N/A

Mar 10, 2023

Fri

1170071

+ 33

24985

+ 1

N/A

Mar 9, 2023

Thu

1170038

+ 39

24984

+ 1

N/A

Mar 8, 2023

Wed

1169999

+ 31

24983

0

N/A

Mar 7, 2023

Tue

1169968

+ 38

24983

0

N/A

Mar 6, 2023

Mon

1169930

+ 48

24983

0

N/A

Mar 5, 2023

Sun

1169882

+ 43

24983

+ 2

N/A

Mar 4, 2023

Sat

1169839

+ 30

24981

+ 2

N/A

Mar 3, 2023

Fri

1169809

+ 24

24979

0

N/A

Mar 2, 2023

Thu

1169785

+ 36

24979

0

N/A

Mar 1, 2023

Wed

1169749

+ 24

24979

+ 1

N/A

Feb 28, 2023

Tue

1169725

+ 21

24978

0

N/A

Feb 27, 2023

Mon

1169704

+ 23

24978

0

N/A

Feb 26, 2023

Sun

1169681

+ 22

24978

+ 1

N/A

Feb 25, 2023

Sat

1169659

+ 26

24977

+ 2

N/A

Feb 24, 2023

Fri

1169633

+ 27

24975

0

N/A

Feb 23, 2023

Thu

1169606

---

24975

---

---
Embed
To embed this live counts widget on your own webpage? Simply copy and paste following code to your page and enjoy it wherever you want!
Customize Embed
About [MV] HIGH4(하이포) _ Day By Day(비슷해)

[MV] HIGH4(하이포) _ Day By Day(비슷해) *English subtitles are now available. :D (Please click on 'CC' button or activate 'Interactive Transcript' function) :: iTunes DL : https://itunes.apple.com/us/album/biseushae-day-by-day-single/id955358757?l=ko&ls=1 If HIGH4's 2014 was all about the butterflies of love, then 2015 is about parting ways. After their mellow, lovey-dovey titles "Not Spring, Love or Cherry Blossoms", "A Little Close", and "Headache", this New Year, HIGH4 is returning with a heartbreaking song "Day By Day". "Day By Day" is a hiphop R&B track about how carrying out daily routine becomes impossible after a breakup. Its simple, sophisticated melody line topped with HIGH4's sentimental vocals truly move the listeners ears and hearts. The guitar intro followed by piano bring out a really rich sound. Kim Sung Goo and Baek Myung Han's endless ad libs maximizes the emotions throughout the song. ▶1theK FB : http://www.facebook.com/1theK ▶1theK TW : https://twitter.com/1theK ▶1theK G+ : https://plus.google.com/+1theK 愛のときめきで染まった2014年、そして別れで始まる2015年。 「春、愛、桜じゃなく」、「してくださいじゃなく、して」、「ベンベンベン」で、甘い愛の感性を表現したHIGH4が、2015年胸の痛む純愛を描いた曲「似ている」を持って帰ってきた。 HIGH4の新曲「似ている」は、ヒップホップR&Bジャンルの曲で、恋人と別れた後、完全に麻痺してしまった日常を感覚的に表現した歌詞が特徴。淡白で洗練されたメロディーラインでHIGH4のボーカルを感覚的に盛り込んで感動を増した。ギターサウンドで始まるイントロ、そしてピアノ演奏が加わって豊かなサウンドが作られた。途切れそうで続くギム・ソングとペク・ミョンハンのアドリブは、切ない感性を最大化するポイントとして作用した。 사랑의 설렘으로 물들었던 2014년, 그리고 이별로 시작하는 2015년. '봄 사랑 벚꽃말고', '해요 말고 해', '뱅뱅뱅'으로 말랑말랑한 사랑 감성을 어루만졌던 하이포가 2015년 가슴 아픈 순애보를 담은 곡 '비슷해'를 들고 돌아왔다. 하이포의 신곡 '비슷해'는 힙합 알앤비 장르의 노래로, 연인과 헤어진 후 완전히 마비돼 버린 일상을 감각적으로 표현한 가사를 특징으로 했다. 담백하면서도 세련된 멜로디 라인으로 하이포의 보컬을 감각적으로 담아내며 감동을 더했다. 기타 사운드로 시작되는 인트로, 여기에 피아노 연주가 살이 붙듯 덧대어지면서 풍성한 사운드가 만들어졌다. 끊어질 듯 이어지는 김성구, 백명한의 애드리브는 애절한 감성을 극대화하는 포인트로 작용했다.
About YouTube Live Subscriber Count

Looking to track YouTube video live view counts in real-time? SocialCounts.org is the perfect destination for all your video tracking needs! Our platform utilizes YouTube's original API and advanced technology to provide nearly accurate estimations of live view counts for any YouTube video.
But that's not all! We also offer a unique comparison feature where you can compare the live view counts of any video with any channel, video, or profile. This makes it easy to compare and analyze the performance of different YouTube videos and channels.
At SocialCounts.org, we're committed to providing you with accurate and up-to-date data analysis for all your video tracking needs. Whether you're a content creator or simply a YouTube enthusiast, our platform is the perfect tool for monitoring the popularity and growth of your favorite videos.
So, if you're looking for a reliable source to track live view counts on YouTube, look no further than SocialCounts.org. Trust us to keep you in the know with real-time data analysis and comparison features.