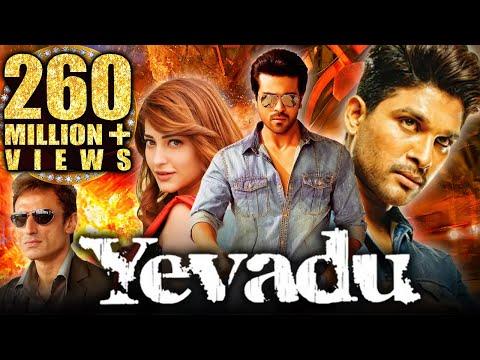 Yevadu Hindi Dubbed Full Movie | Ram Charan, Allu Arjun, Shruti Hassan, Kajal Aggarwal, Amy Jackson
189370876
Yevadu Hindi Dubbed Full Movie | Ram Charan, Allu Arjun, Shruti Hassan, Kajal Aggarwal, Amy Jackson youtube video stats
Date
Views
Likes
Dislikes

Mar 22, 2023

Wed

189370876

+ 23.6K

1250249

+ 65

N/A

Mar 21, 2023

Tue

189347206

+ 70.4K

1250184

+ 443

N/A

Mar 20, 2023

Mon

189276719

+ 72.0K

1249741

+ 387

N/A

Mar 19, 2023

Sun

189204677

+ 77.6K

1249354

+ 481

N/A

Mar 18, 2023

Sat

189126989

+ 82.1K

1248873

+ 537

N/A

Mar 17, 2023

Fri

189044821

+ 96.9K

1248336

+ 682

N/A

Mar 16, 2023

Thu

188947910

+ 88.7K

1247654

+ 680

N/A

Mar 15, 2023

Wed

188859182

+ 94.1K

1246974

+ 581

N/A

Mar 14, 2023

Tue

188765071

+ 86.8K

1246393

+ 632

N/A

Mar 13, 2023

Mon

188678181

+ 90.1K

1245761

+ 626

N/A

Mar 12, 2023

Sun

188587995

+ 114K

1245135

+ 786

N/A

Mar 11, 2023

Sat

188473115

+ 106K

1244349

+ 824

N/A

Mar 10, 2023

Fri

188366224

+ 111K

1243525

+ 788

N/A

Mar 9, 2023

Thu

188254703

+ 108K

1242737

+ 784

N/A

Mar 8, 2023

Wed

188146085

+ 93.9K

1241953

+ 727

N/A

Mar 7, 2023

Tue

188052179

+ 84.8K

1241226

+ 592

N/A

Mar 6, 2023

Mon

187967308

+ 82.2K

1240634

+ 564

N/A

Mar 5, 2023

Sun

187885028

+ 89.8K

1240070

+ 602

N/A

Mar 4, 2023

Sat

187795143

+ 85.9K

1239468

+ 688

N/A

Mar 3, 2023

Fri

187709206

+ 85.7K

1238780

+ 596

N/A

Mar 2, 2023

Thu

187623428

+ 85.2K

1238184

+ 608

N/A

Mar 1, 2023

Wed

187538225

+ 79.6K

1237576

+ 569

N/A

Feb 28, 2023

Tue

187458560

+ 84.5K

1237007

+ 614

N/A

Feb 27, 2023

Mon

187374051

+ 95.1K

1236393

+ 630

N/A

Feb 26, 2023

Sun

187278890

+ 100K

1235763

+ 739

N/A

Feb 25, 2023

Sat

187178249

+ 90.9K

1235024

+ 669

N/A

Feb 24, 2023

Fri

187087320

+ 104K

1234355

+ 797

N/A

Feb 23, 2023

Thu

186983049

+ 109K

1233558

+ 972

N/A

Feb 22, 2023

Wed

186873316

+ 95.6K

1232586

+ 777

N/A

Feb 21, 2023

Tue

186777677

---

1231809

---

---
Embed
To embed this live counts widget on your own webpage? Simply copy and paste following code to your page and enjoy it wherever you want!
Customize Embed
About Yevadu Hindi Dubbed Full Movie | Ram Charan, Allu Arjun, Shruti Hassan, Kajal Aggarwal, Amy Jackson

Satya loves Deepthi. A local gangster wants her and kills both of them in the process. Satya goes into coma and is treated by a doctor. As Satya's face is burnt partly, the doctor performs a surgery and replaces his face with a new look. Satya with new look and identity finds it easy to take the revenge on the people who is responsible for the death of his lover. Just about when he finishes act of vengeance, he comes to know about a bigger purpose in his life. The rest of the story is all about how he achieved the goal. Movie:- Yevadu Starcast:- Ram Charan, Allu Arjun, Shruti Hassan, Kajal Aggarwal, Amy Jackson, Rahul Dev, Sai Kumar Directed by:- Vamsi Paidipally Music by:- Devi Sri Prasad #Yevadu #RamCharan #AlluArjun #KajalAggarwal ------------------------------------------------ For More Movies Subscribe:@https://www.youtube.com/GoldminesTelefilms Follow Us On Facebook:@https://www.facebook.com/OfficialGoldmines
About YouTube Live Subscriber Count

Looking to track YouTube video live view counts in real-time? SocialCounts.org is the perfect destination for all your video tracking needs! Our platform utilizes YouTube's original API and advanced technology to provide nearly accurate estimations of live view counts for any YouTube video.
But that's not all! We also offer a unique comparison feature where you can compare the live view counts of any video with any channel, video, or profile. This makes it easy to compare and analyze the performance of different YouTube videos and channels.
At SocialCounts.org, we're committed to providing you with accurate and up-to-date data analysis for all your video tracking needs. Whether you're a content creator or simply a YouTube enthusiast, our platform is the perfect tool for monitoring the popularity and growth of your favorite videos.
So, if you're looking for a reliable source to track live view counts on YouTube, look no further than SocialCounts.org. Trust us to keep you in the know with real-time data analysis and comparison features.