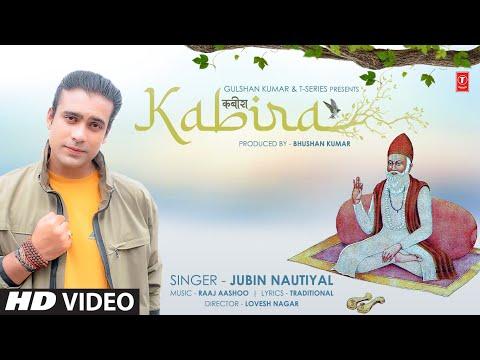 Jubin Nautiyal : Kabira (कबीर दोहे) | Raaj Aashoo | Lovesh Nagar | Bhushan Kumar
31447046
Jubin Nautiyal : Kabira (कबीर दोहे) | Raaj Aashoo | Lovesh Nagar | Bhushan Kumar youtube video stats
Date
Views
Likes
Dislikes

Mar 20, 2023

Mon

31447046

+ 2.59K

1668447

+ 29

N/A

Mar 19, 2023

Sun

31444451

+ 2.63K

1668418

+ 34

N/A

Mar 18, 2023

Sat

31441816

+ 2.70K

1668384

+ 13

N/A

Mar 17, 2023

Fri

31439110

+ 2.56K

1668371

+ 24

N/A

Mar 16, 2023

Thu

31436543

+ 2.58K

1668347

+ 13

N/A

Mar 15, 2023

Wed

31433961

+ 2.97K

1668334

+ 24

N/A

Mar 14, 2023

Tue

31430986

+ 2.54K

1668310

+ 41

N/A

Mar 13, 2023

Mon

31428446

+ 2.70K

1668269

+ 26

N/A

Mar 12, 2023

Sun

31425743

+ 2.93K

1668243

+ 37

N/A

Mar 11, 2023

Sat

31422813

+ 2.72K

1668206

+ 37

N/A

Mar 10, 2023

Fri

31420092

+ 2.37K

1668169

+ 18

N/A

Mar 9, 2023

Thu

31417716

+ 2.22K

1668151

+ 15

N/A

Mar 8, 2023

Wed

31415490

+ 2.27K

1668136

+ 23

N/A

Mar 7, 2023

Tue

31413217

+ 2.72K

1668113

+ 17

N/A

Mar 6, 2023

Mon

31410490

+ 2.82K

1668096

+ 32

N/A

Mar 5, 2023

Sun

31407669

+ 3.07K

1668064

+ 22

N/A

Mar 4, 2023

Sat

31404590

+ 2.90K

1668042

+ 36

N/A

Mar 3, 2023

Fri

31401682

+ 3.07K

1668006

+ 32

N/A

Mar 2, 2023

Thu

31398607

+ 2.87K

1667974

+ 14

N/A

Mar 1, 2023

Wed

31395730

+ 2.89K

1667960

+ 18

N/A

Feb 28, 2023

Tue

31392836

+ 2.94K

1667942

+ 20

N/A

Feb 27, 2023

Mon

31389895

+ 2.91K

1667922

+ 31

N/A

Feb 26, 2023

Sun

31386976

+ 3.25K

1667891

+ 30

N/A

Feb 25, 2023

Sat

31383720

+ 3.22K

1667861

+ 33

N/A

Feb 24, 2023

Fri

31380493

+ 3.34K

1667828

+ 36

N/A

Feb 23, 2023

Thu

31377150

+ 2.80K

1667792

+ 37

N/A

Feb 22, 2023

Wed

31374345

+ 2.93K

1667755

+ 36

N/A

Feb 21, 2023

Tue

31371409

+ 2.96K

1667719

+ 23

N/A

Feb 20, 2023

Mon

31368441

+ 3.00K

1667696

+ 28

N/A

Feb 19, 2023

Sun

31365437

---

1667668

---

---
Embed
To embed this live counts widget on your own webpage? Simply copy and paste following code to your page and enjoy it wherever you want!
Customize Embed
About Jubin Nautiyal : Kabira (कबीर दोहे) | Raaj Aashoo | Lovesh Nagar | Bhushan Kumar

Gulshan Kumar & T-Series presents Bhushan Kumar's "Kabira"(कबीर के दोहे). Listen to Kabir Ke Dohe in the most melodious way in the soothing voice of "Jubin Nautiyal". The music is composed by Raaj Aashoo. The video is directed by Lovesh Nagar. Enjoy and stay connected with us !! -------------------------------------------------------------- Connect with T-SERIES: 👉 http://bit.ly/TSeriesYouTube --------------------------------------------------------------- ♪Full Song Available on♪ JioSaavn: http://bit.ly/Kabira-JioSaavn Spotify: http://bit.ly/Kabira-Spotify Hungama: http://bit.ly/Kabira-Hungama Apple Music: http://bit.ly/Kabira-AppleMusic Amazon Prime Music: http://bit.ly/Kabira-AmazonPrimeMusic Wynk: http://bit.ly/Kabira-Wynk iTunes: http://bit.ly/Kabira-iTunes YouTube Music: http://bit.ly/Kabira-YouTubeMusic Song - Kabira (कबीर दोहे) Singer- Jubin Nautiyal Music - Raaj Aashoo Lyrics - Traditional (Dohe - Kabir Das) Music Production- Anmol Daniel Guitar- Anmol Daniel Flûte - Tejas Vinchurkar Mix and Mastered by- Himanshu Shirlekar Music Label - T-Series ----------------------------------------------------------- Video Credits Kabira Production House - Manoj Muntashir Entertainment (MME) Project By Neelam Muntashir (For MME) Video Director - Lovesh Nagar D.O.P - Naren Gedia Story and concept - Divyanshu Rawat Special Thanks To - Anupma Singh Chief Assistant Director - Bharat Pandey Creative Director - Anurag Shukla Production Designer - Kamlesh Vaghrechkar Casting Director - Shahid Hasan Costume - Ambarish Kapadia ( Ciinnamon ) 1st Assistant Director - Veer Kanabar Art Assistant - Shivangi Chauhan & Arvind Singh Executive Producer - Shahrukh Khan Production Manager - Darshan Kamboya Asst. Production Manager - Niklesh Rathod & Aslam Sheikh Post Production - Dream Tone Studio Post Producer - Alpa Thakkar (Dream Tone) Editor & Online Packaging - Amol Khanvilkar (Dream Tone ) DI & Colourist - Vishal Nair (Dream Tone) SFX and Mix - Imran Saifee (Dream Tone) Assistant Editor - Ashfaq Shaikh (Mme) Rajeev Yadav, Sunita Shirole ( mother and son -shop sequence ) Shaize Kazmi & Vijay Shukla - rich man and father ) Manoj Shah - Guru Sarthak Mohan Chorghe - Boy Saniya Hasan ( helping children giving chocolates ) ___________________________________ Enjoy & stay connected with us! 👉 Subscribe to T-Series: http://bit.ly/TSeriesYouTube 👉 Like us on Facebook: https://www.facebook.com/tseriesmusic 👉 Follow us on Twitter: https://twitter.com/tseries 👉 Follow us on Instagram: http://bit.ly/InstagramTseries
About YouTube Live Subscriber Count

Looking to track YouTube video live view counts in real-time? SocialCounts.org is the perfect destination for all your video tracking needs! Our platform utilizes YouTube's original API and advanced technology to provide nearly accurate estimations of live view counts for any YouTube video.
But that's not all! We also offer a unique comparison feature where you can compare the live view counts of any video with any channel, video, or profile. This makes it easy to compare and analyze the performance of different YouTube videos and channels.
At SocialCounts.org, we're committed to providing you with accurate and up-to-date data analysis for all your video tracking needs. Whether you're a content creator or simply a YouTube enthusiast, our platform is the perfect tool for monitoring the popularity and growth of your favorite videos.
So, if you're looking for a reliable source to track live view counts on YouTube, look no further than SocialCounts.org. Trust us to keep you in the know with real-time data analysis and comparison features.