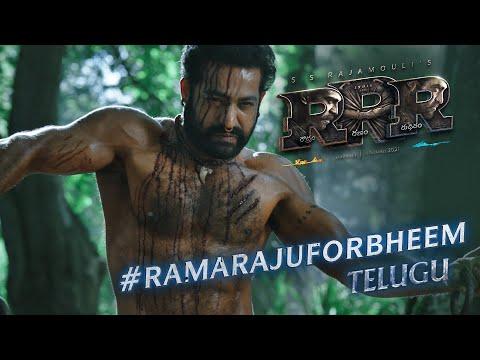 Ramaraju For Bheem - Bheem Intro - RRR (Telugu) | NTR, Ram Charan, Ajay Devgn, Alia | SS Rajamouli
74984705
Ramaraju For Bheem - Bheem Intro - RRR (Telugu) | NTR, Ram Charan, Ajay Devgn, Alia | SS Rajamouli youtube video stats
Date
Views
Likes
Dislikes

Mar 20, 2023

Mon

74984705

+ 6.84K

1656182

+ 43

N/A

Mar 19, 2023

Sun

74977859

+ 7.91K

1656139

+ 65

N/A

Mar 18, 2023

Sat

74969944

+ 7.43K

1656074

+ 69

N/A

Mar 17, 2023

Fri

74962506

+ 7.70K

1656005

+ 62

N/A

Mar 16, 2023

Thu

74954801

+ 8.16K

1655943

+ 97

N/A

Mar 15, 2023

Wed

74946636

+ 7.67K

1655846

+ 93

N/A

Mar 14, 2023

Tue

74938960

+ 6.73K

1655753

+ 88

N/A

Mar 13, 2023

Mon

74932228

+ 6.57K

1655665

+ 66

N/A

Mar 12, 2023

Sun

74925649

+ 5.24K

1655599

+ 38

N/A

Mar 11, 2023

Sat

74920405

+ 4.57K

1655561

+ 22

N/A

Mar 10, 2023

Fri

74915831

+ 4.46K

1655539

+ 16

N/A

Mar 9, 2023

Thu

74911367

+ 4.58K

1655523

+ 15

N/A

Mar 8, 2023

Wed

74906782

+ 4.63K

1655508

+ 31

N/A

Mar 7, 2023

Tue

74902149

+ 4.60K

1655477

+ 30

N/A

Mar 6, 2023

Mon

74897541

+ 4.2K

1655447

+ 32

N/A

Mar 5, 2023

Sun

74893341

+ 4.67K

1655415

+ 28

N/A

Mar 4, 2023

Sat

74888662

+ 4.13K

1655387

+ 22

N/A

Mar 3, 2023

Fri

74884526

+ 3.90K

1655365

+ 27

N/A

Mar 2, 2023

Thu

74880622

+ 3.53K

1655338

+ 31

N/A

Mar 1, 2023

Wed

74877086

+ 3.69K

1655307

+ 58

N/A

Feb 28, 2023

Tue

74873392

+ 3.72K

1655249

+ 29

N/A

Feb 27, 2023

Mon

74869672

+ 3.62K

1655220

+ 21

N/A

Feb 26, 2023

Sun

74866045

+ 4.43K

1655199

+ 23

N/A

Feb 25, 2023

Sat

74861610

+ 3.57K

1655176

+ 20

N/A

Feb 24, 2023

Fri

74858037

+ 3.04K

1655156

+ 16

N/A

Feb 23, 2023

Thu

74854991

+ 3.02K

1655140

+ 18

N/A

Feb 22, 2023

Wed

74851966

+ 3.00K

1655122

+ 15

N/A

Feb 21, 2023

Tue

74848957

+ 3.12K

1655107

+ 28

N/A

Feb 20, 2023

Mon

74845835

+ 3.04K

1655079

+ 2

N/A

Feb 19, 2023

Sun

74842793

---

1655077

---

---
Embed
To embed this live counts widget on your own webpage? Simply copy and paste following code to your page and enjoy it wherever you want!
Customize Embed
About Ramaraju For Bheem - Bheem Intro - RRR (Telugu) | NTR, Ram Charan, Ajay Devgn, Alia | SS Rajamouli

Here's NTR's First Look Video from RRR Movie (Telugu). Introducing Bheem to you all by Ramaraju.. #RRR #BheemFirstLook #NTR Cast: NTR, Ram Charan, Ajay Devgn, Alia Bhatt, Olivia Morris, Samuthirakani, Alison Doody, Ray Stevenson Screenplay & Direction: S.S. Rajamouli Presented by: D. Parvathi Producer: DVV Danayya Story: V. Vijayendra Prasad DOP: K.K. Senthil Kumar Production Designer: Sabu Cyril Music Composer: M.M. Keeravaani VFX Supervision: V Srinivas Mohan Editor: Sreekar Prasad Costume Designer: Rama Rajamouli Dialogues: Sai Madhav Burra Branding & Marketing - Walls and Trends
About YouTube Live Subscriber Count

Looking to track YouTube video live view counts in real-time? SocialCounts.org is the perfect destination for all your video tracking needs! Our platform utilizes YouTube's original API and advanced technology to provide nearly accurate estimations of live view counts for any YouTube video.
But that's not all! We also offer a unique comparison feature where you can compare the live view counts of any video with any channel, video, or profile. This makes it easy to compare and analyze the performance of different YouTube videos and channels.
At SocialCounts.org, we're committed to providing you with accurate and up-to-date data analysis for all your video tracking needs. Whether you're a content creator or simply a YouTube enthusiast, our platform is the perfect tool for monitoring the popularity and growth of your favorite videos.
So, if you're looking for a reliable source to track live view counts on YouTube, look no further than SocialCounts.org. Trust us to keep you in the know with real-time data analysis and comparison features.