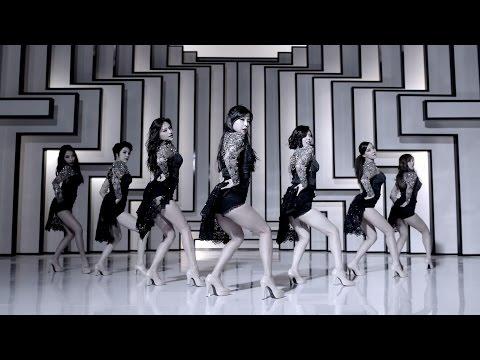 Rainbow(레인보우) - Black Swan(블랙스완) Music Video
4917345
Rainbow(레인보우) - Black Swan(블랙스완) Music Video youtube video stats
Date
Views
Likes
Dislikes

Mar 21, 2023

Tue

4917345

+ 672

N/A

N/A

Mar 20, 2023

Mon

4916673

+ 679

N/A

N/A

Mar 19, 2023

Sun

4915994

+ 698

N/A

N/A

Mar 18, 2023

Sat

4915296

+ 856

N/A

N/A

Mar 17, 2023

Fri

4914440

+ 827

N/A

N/A

Mar 16, 2023

Thu

4913613

+ 834

N/A

N/A

Mar 15, 2023

Wed

4912779

+ 958

N/A

N/A

Mar 14, 2023

Tue

4911821

+ 730

N/A

N/A

Mar 13, 2023

Mon

4911091

+ 666

N/A

N/A

Mar 12, 2023

Sun

4910425

+ 739

N/A

N/A

Mar 11, 2023

Sat

4909686

+ 760

N/A

N/A

Mar 10, 2023

Fri

4908926

+ 728

N/A

N/A

Mar 9, 2023

Thu

4908198

+ 679

N/A

N/A

Mar 8, 2023

Wed

4907519

+ 729

N/A

N/A

Mar 7, 2023

Tue

4906790

+ 680

N/A

N/A

Mar 6, 2023

Mon

4906110

+ 767

N/A

N/A

Mar 5, 2023

Sun

4905343

+ 701

N/A

N/A

Mar 4, 2023

Sat

4904642

+ 821

N/A

N/A

Mar 3, 2023

Fri

4903821

+ 734

N/A

N/A

Mar 2, 2023

Thu

4903087

+ 681

N/A

N/A

Mar 1, 2023

Wed

4902406

+ 698

N/A

N/A

Feb 28, 2023

Tue

4901708

+ 721

N/A

N/A

Feb 27, 2023

Mon

4900987

+ 700

N/A

N/A

Feb 26, 2023

Sun

4900287

+ 724

N/A

N/A

Feb 25, 2023

Sat

4899563

+ 811

N/A

N/A

Feb 24, 2023

Fri

4898752

+ 763

N/A

N/A

Feb 23, 2023

Thu

4897989

+ 713

N/A

N/A

Feb 22, 2023

Wed

4897276

+ 688

N/A

N/A

Feb 21, 2023

Tue

4896588

+ 763

N/A

N/A

Feb 20, 2023

Mon

4895825

---

---

---
Embed
To embed this live counts widget on your own webpage? Simply copy and paste following code to your page and enjoy it wherever you want!
Customize Embed
About Rainbow(레인보우) - Black Swan(블랙스완) Music Video

Rainbow(레인보우) Black Swan(블랙스완) M/V Album Download Via - MelOn : http://me2.do/FoZDIlHf - iTunes : http://goo.gl/vhsvN4 레인보우 블랙스완 뮤직비디오 입니다! 3번째 미니앨범 이노센트에 많은 관심과 큰 사랑 부탁합니다 :) RAINBOW's new title song "Black Swan" is by composers Haraneun and Ricky, who are both unique in their colors. The song features a catchy intro and chorus that will ring inside the listeners' ears for a while. RAINBOW is returning with a whole new "classy sexy" look, unlike their previous cutesy albums. "Black Swan" is a song that will heal those who are wounded from working to achieve their dreams. Rainbow Official Facebook : http://www.facebook.com/Rainbow.DSP Rainbow Official Twitter : https://twitter.com/RAINBOW_1114 Rainbow Official Fancafe : http://cafe.daum.net/RAINBOW1114 今回のアルバムのタイトル曲「Black Swan(ブラックスワン)」は、独自のスタイルを構築している'ハラヌン'と'リッ­キー'の曲で、独特のイントロと一度聴くと忘れられない恐ろしい中毒性のコーラスが共­存する曲である。特に、以前のさわやかでキュートなコンセプトとは違うセクシーなコン­セプトで武装、レインボーだけの高級感のあるセクシーさも感じることができる。そして­、夢に向かって走る、この世の中の傷つけられたすべての人々のための慰め曲になるだろ­う。
About YouTube Live Subscriber Count

Looking to track YouTube video live view counts in real-time? SocialCounts.org is the perfect destination for all your video tracking needs! Our platform utilizes YouTube's original API and advanced technology to provide nearly accurate estimations of live view counts for any YouTube video.
But that's not all! We also offer a unique comparison feature where you can compare the live view counts of any video with any channel, video, or profile. This makes it easy to compare and analyze the performance of different YouTube videos and channels.
At SocialCounts.org, we're committed to providing you with accurate and up-to-date data analysis for all your video tracking needs. Whether you're a content creator or simply a YouTube enthusiast, our platform is the perfect tool for monitoring the popularity and growth of your favorite videos.
So, if you're looking for a reliable source to track live view counts on YouTube, look no further than SocialCounts.org. Trust us to keep you in the know with real-time data analysis and comparison features.