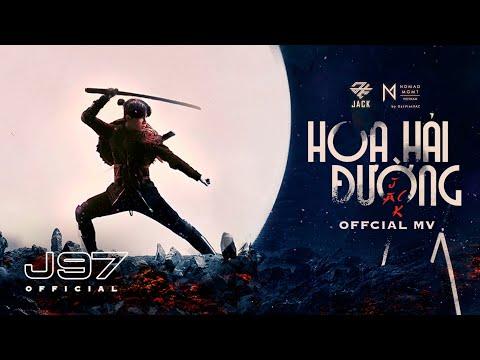 Jack | Hoa Hải Đường | Official Music Video
209166128
Jack | Hoa Hải Đường | Official Music Video youtube video stats
Date
Views
Likes
Dislikes

Mar 22, 2023

Wed

209166128

+ 18.9K

2708207

+ 30

N/A

Mar 21, 2023

Tue

209147129

+ 20.4K

2708177

+ 22

N/A

Mar 20, 2023

Mon

209126722

+ 19.6K

2708155

+ 30

N/A

Mar 19, 2023

Sun

209107103

+ 26.7K

2708125

+ 72

N/A

Mar 18, 2023

Sat

209080345

+ 25.4K

2708053

+ 56

N/A

Mar 17, 2023

Fri

209054850

+ 19.9K

2707997

+ 35

N/A

Mar 16, 2023

Thu

209034907

+ 18.3K

2707962

+ 14

N/A

Mar 15, 2023

Wed

209016561

+ 19.9K

2707948

+ 26

N/A

Mar 14, 2023

Tue

208996592

+ 19.1K

2707922

+ 41

N/A

Mar 13, 2023

Mon

208977461

+ 20.2K

2707881

+ 45

N/A

Mar 12, 2023

Sun

208957216

+ 29.4K

2707836

+ 58

N/A

Mar 11, 2023

Sat

208927766

+ 26.8K

2707778

+ 54

N/A

Mar 10, 2023

Fri

208900891

+ 21.5K

2707724

+ 40

N/A

Mar 9, 2023

Thu

208879373

+ 21.4K

2707684

+ 37

N/A

Mar 8, 2023

Wed

208857892

+ 20.8K

2707647

+ 33

N/A

Mar 7, 2023

Tue

208837006

+ 20.4K

2707614

+ 13

N/A

Mar 6, 2023

Mon

208816606

+ 23.2K

2707601

+ 43

N/A

Mar 5, 2023

Sun

208793323

+ 30.3K

2707558

+ 85

N/A

Mar 4, 2023

Sat

208762982

+ 26.9K

2707473

+ 30

N/A

Mar 3, 2023

Fri

208736072

+ 22.3K

2707443

+ 15

N/A

Mar 2, 2023

Thu

208713681

+ 20.4K

2707428

+ 8

N/A

Mar 1, 2023

Wed

208693195

+ 19.4K

2707420

+ 38

N/A

Feb 28, 2023

Tue

208673704

+ 19.4K

2707382

+ 16

N/A

Feb 27, 2023

Mon

208654280

+ 19.8K

2707366

+ 31

N/A

Feb 26, 2023

Sun

208634398

+ 24.9K

2707335

+ 36

N/A

Feb 25, 2023

Sat

208609415

+ 25.8K

2707299

- 1

N/A

Feb 24, 2023

Fri

208583591

+ 23.6K

2707300

+ 39

N/A

Feb 23, 2023

Thu

208559937

+ 21.7K

2707261

+ 36

N/A

Feb 22, 2023

Wed

208538196

+ 22.6K

2707225

+ 15

N/A

Feb 21, 2023

Tue

208515507

---

2707210

---

---
Embed
To embed this live counts widget on your own webpage? Simply copy and paste following code to your page and enjoy it wherever you want!
Customize Embed
About Jack | Hoa Hải Đường | Official Music Video

#Jack #HoaHaiDuong #J97 #VieNetwork Jack | Hoa Hải Đường | Official Music Video --- Đón nghe "Hoa Hải Đường" trên: Spotify: https://spoti.fi/35Y6mK4 Apple Music: https://geo.itunes.apple.com/at/album/id1532720564?at=1l3v9Tx ZingMP3: https://zingmp3.vn/bai-hat/Hoa-Hai-Duong-Jack/ZWDAAU8Z.html --- Composer: JACK (J97) Singer: JACK (J97) Music Producer: DTAP Mix and Master : JACK (J97) Record (KHAI DANG (i997) - DOAN DUY HIEU) Music Video produced by Nomad Management Vietnam Nomad Management Vietnam Executive Director: NGUYỄN DANH QUÝ Head of Talent Hub: LÊ ĐÌNH TOÀN Artist Manager: THANH HUYỀN Business Development Director: LÊ THỊ THANH QUÝ Vie Network: ĐỖ VẠN NHỰT - NGUYỄN TRUNG TÍN Social Media: THANH HUYỀN - SOSANOO - HUỲNH TRẦN Press Relation Manager: GG1989 Project Management Executive: HUỲNH VY NHƯ Ý Artist Assistant: TIÊN LÊ Graphic Designer: TUẤN MAXX Photographers: MINH ĐỨC MINUKE - DUY NGUYỄN - VIỆT ANH - THÀNH LUÂN - GIA BẢO - HẢI ĐĂNG PRODUCTION: CHAIDAO Director : KHƯƠNG VŨ Project Manager: THANH HUYỀN NGUYỄN Producer : TIẾN MINH - VĨNH DUY - LY BÙI Director of Photography: ANH DƯƠNG (TÚT) Art Director: SUN LE Camera Operator: PHƯỚC HẬU Focus Puller: BIN RY Scrip write : JAMEZZ Assistant Director 1: LÊ HOÀNG PHƯƠNG Assistant Director 2 : SE7EN Assistand Director 3 : QUẾ LÂM Assistant Production: NGUYỄN QUANG DŨNG - TRẦN BẢO Gaffer 1 : ANH GIÀU - PSVN (ngày 1,2) Gaffer 2 : ANH BỐI - YOUNG MEDIA (ngày 3) Prop Master: NGỌC LAN Prop Production: NGỌC LAN TEAM Editor : KHƯƠNG VŨ Granding : ANH DƯƠNG Roto & clean : ĐĂNG ĐẶNG VFX Supervisor : ANDY WANG VFX Team : SPICE SHOP BY THE POST BANGKOK BTS : ANH HUY DAN – SƠN NHỎ - KHA PHÚ - BÌNH TÂN - SƠN DƯƠNG ĐINH Data : LÊ DUY MINH Actress : LINH CHI Cascadeur : QUỐC THỊNH TEAM Choreography: DƯƠNG ANH MỸ Dancer : S4 CREW Stylist : NA BÓNG CHÚA – QUANG MINH (Headless Team) - KYE NGUYEN Makeup & hair : HOÀNG VINH - KHAI LÊ - JUSTYLE Equipment & Lighting : PS VIỆT NAM – YOUNG MEDIA Catering : HUỲNH NHỰC TEAM Casting extra: CÔ NGA – NGỌC KHANH Location Manager: TUẤN ANH TEAM (Shooting) Transporter: ANH NHÂN Hà Nội Unit : Assistant Production HN: DƯƠNG VÂU - NGUYỄN TUẤN DŨNG - HẢI TRIỀU LÊ NGUYỄN Rental House - Equipment & Lighting: CINE HANOI ft SƠN NHỎ Transporter: EM DƯƠNG (Serato) Costumes: DVRK, PING PONG, AAH MIDNIGHT CLUB, YONDON, HOÀNG TRẦN, LƯƠNG NGHỆ KỲ, BONJOUR VÕ VĂN TẦN, KENZO #KENZO #TAMSONFASHION #KENZOVIETNAM Accesories: ARM, VERTICAL, APEX SOLITAIRE JEWELRY, BALENCIAGA. Shoes: ONITSUKA TIGER --- Chính sách reaction, cover, parody: https://vienews.vn/chinh-sach-hoa-hai-duong-jack-j97/ --- Chào mừng bạn đến với Youtube chính thức của Jack. Các bạn nhớ Subscribe, Like và Share để ủng hộ tinh thần cho Jack và nhận được những thông tin, video mới nhất về các hoạt động nghệ thuật của Jack nhé. Fanpage chính thức: https://www.facebook.com/jack.phuongtuan1204/ Facebook cá nhân: https://www.facebook.com/PhuongTuan1997 Instagram: https://www.instagram.com/iamjack1997/ Kênh youtube: http://bit.ly/YoutubeJ97 Trang tin tức Jack: https://vienews.vn/j97.html Rất cảm ơn cả nhà đã ủng hộ Jack trong suốt thời gian qua! © Bản quyền thuộc về JACK - J97 © Copyright by JACK - J97 ☞ Do not Reup
About YouTube Live Subscriber Count

Looking to track YouTube video live view counts in real-time? SocialCounts.org is the perfect destination for all your video tracking needs! Our platform utilizes YouTube's original API and advanced technology to provide nearly accurate estimations of live view counts for any YouTube video.
But that's not all! We also offer a unique comparison feature where you can compare the live view counts of any video with any channel, video, or profile. This makes it easy to compare and analyze the performance of different YouTube videos and channels.
At SocialCounts.org, we're committed to providing you with accurate and up-to-date data analysis for all your video tracking needs. Whether you're a content creator or simply a YouTube enthusiast, our platform is the perfect tool for monitoring the popularity and growth of your favorite videos.
So, if you're looking for a reliable source to track live view counts on YouTube, look no further than SocialCounts.org. Trust us to keep you in the know with real-time data analysis and comparison features.