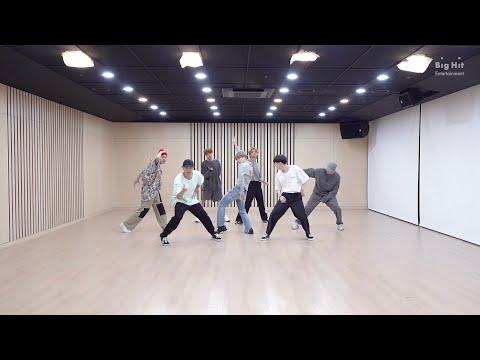 [CHOREOGRAPHY] BTS (방탄소년단) 'Dynamite' Dance Practice
129433653
[CHOREOGRAPHY] BTS (방탄소년단) 'Dynamite' Dance Practice youtube video stats
Date
Views
Likes
Dislikes

Mar 31, 2023

Fri

129433653

+ 19.0K

4771366

+ 215

N/A

Mar 30, 2023

Thu

129414616

+ 17.4K

4771151

+ 191

N/A

Mar 29, 2023

Wed

129397200

+ 17.0K

4770960

+ 186

N/A

Mar 28, 2023

Tue

129380131

+ 16.5K

4770774

+ 166

N/A

Mar 27, 2023

Mon

129363548

+ 16.6K

4770608

+ 179

N/A

Mar 26, 2023

Sun

129346928

+ 19.5K

4770429

+ 167

N/A

Mar 25, 2023

Sat

129327333

+ 18.9K

4770262

+ 178

N/A

Mar 24, 2023

Fri

129308364

+ 17.6K

4770084

+ 173

N/A

Mar 23, 2023

Thu

129290671

+ 17.2K

4769911

+ 174

N/A

Mar 22, 2023

Wed

129273434

+ 17.3K

4769737

+ 199

N/A

Mar 21, 2023

Tue

129256037

+ 16.8K

4769538

+ 193

N/A

Mar 20, 2023

Mon

129239172

+ 17.1K

4769345

+ 177

N/A

Mar 19, 2023

Sun

129221997

+ 19.7K

4769168

+ 232

N/A

Mar 18, 2023

Sat

129202237

+ 20.1K

4768936

+ 276

N/A

Mar 17, 2023

Fri

129182112

+ 18.2K

4768660

+ 219

N/A

Mar 16, 2023

Thu

129163899

+ 16.9K

4768441

+ 183

N/A

Mar 15, 2023

Wed

129146948

+ 18.2K

4768258

+ 228

N/A

Mar 14, 2023

Tue

129128738

+ 16.0K

4768030

+ 173

N/A

Mar 13, 2023

Mon

129112692

+ 17.9K

4767857

+ 171

N/A

Mar 12, 2023

Sun

129094792

+ 21.3K

4767686

+ 245

N/A

Mar 11, 2023

Sat

129073485

+ 18.9K

4767441

+ 225

N/A

Mar 10, 2023

Fri

129054514

+ 17.0K

4767216

+ 181

N/A

Mar 9, 2023

Thu

129037478

+ 17.1K

4767035

+ 165

N/A

Mar 8, 2023

Wed

129020318

+ 16.8K

4766870

+ 175

N/A

Mar 7, 2023

Tue

129003501

+ 15.7K

4766695

+ 148

N/A

Mar 6, 2023

Mon

128987724

+ 15.7K

4766547

+ 165

N/A

Mar 5, 2023

Sun

128971963

+ 18.4K

4766382

+ 210

N/A

Mar 4, 2023

Sat

128953482

+ 17.9K

4766172

+ 183

N/A

Mar 3, 2023

Fri

128935542

+ 16.9K

4765989

+ 203

N/A

Mar 2, 2023

Thu

128918627

---

4765786

---

---
Embed
To embed this live counts widget on your own webpage? Simply copy and paste following code to your page and enjoy it wherever you want!
Customize Embed
About [CHOREOGRAPHY] BTS (방탄소년단) 'Dynamite' Dance Practice

Connect with BTS: https://ibighit.com/bts http://twitter.com/BTS_bighit http://twitter.com/BTS_twt http://www.facebook.com/bangtan.official https://www.youtube.com/user/BANGTANTV http://instagram.com/BTS.bighitofficial https://channels.vlive.tv/FE619 https://www.tiktok.com/@bts_official_bighit https://weverse.onelink.me/qt3S/94808190 https://www.weibo.com/BTSbighit https://www.weibo.com/BTSmembers http://i.youku.com/btsofficial http://btsblog.ibighit.com
About YouTube Live Subscriber Count

Looking to track YouTube video live view counts in real-time? SocialCounts.org is the perfect destination for all your video tracking needs! Our platform utilizes YouTube's original API and advanced technology to provide nearly accurate estimations of live view counts for any YouTube video.
But that's not all! We also offer a unique comparison feature where you can compare the live view counts of any video with any channel, video, or profile. This makes it easy to compare and analyze the performance of different YouTube videos and channels.
At SocialCounts.org, we're committed to providing you with accurate and up-to-date data analysis for all your video tracking needs. Whether you're a content creator or simply a YouTube enthusiast, our platform is the perfect tool for monitoring the popularity and growth of your favorite videos.
So, if you're looking for a reliable source to track live view counts on YouTube, look no further than SocialCounts.org. Trust us to keep you in the know with real-time data analysis and comparison features.