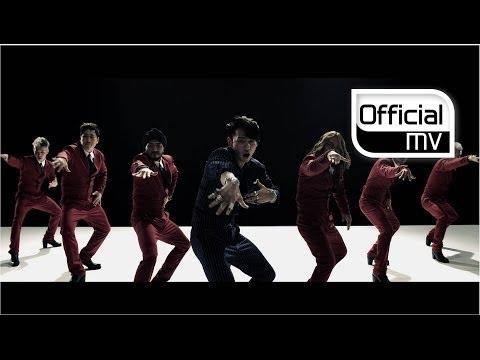 [MV] RAIN(비) _ 30SEXY
14165697
[MV] RAIN(비) _ 30SEXY youtube video stats
Date
Views
Likes
Dislikes

Mar 21, 2023

Tue

14165697

+ 1.38K

133829

+ 10

N/A

Mar 20, 2023

Mon

14164308

+ 1.25K

133819

+ 9

N/A

Mar 19, 2023

Sun

14163056

+ 1.39K

133810

+ 9

N/A

Mar 18, 2023

Sat

14161662

+ 1.35K

133801

+ 7

N/A

Mar 17, 2023

Fri

14160307

+ 1.38K

133794

+ 7

N/A

Mar 16, 2023

Thu

14158922

+ 1.35K

133787

+ 5

N/A

Mar 15, 2023

Wed

14157563

+ 1.4K

133782

+ 20

N/A

Mar 14, 2023

Tue

14156163

+ 1.28K

133762

+ 12

N/A

Mar 13, 2023

Mon

14154876

+ 1.35K

133750

+ 14

N/A

Mar 12, 2023

Sun

14153520

+ 1.42K

133736

+ 2

N/A

Mar 11, 2023

Sat

14152098

+ 1.44K

133734

+ 12

N/A

Mar 10, 2023

Fri

14150658

+ 1.37K

133722

+ 14

N/A

Mar 9, 2023

Thu

14149281

+ 1.31K

133708

+ 7

N/A

Mar 8, 2023

Wed

14147966

+ 1.23K

133701

+ 13

N/A

Mar 7, 2023

Tue

14146729

+ 1.36K

133688

+ 10

N/A

Mar 6, 2023

Mon

14145369

+ 1.41K

133678

+ 14

N/A

Mar 5, 2023

Sun

14143956

+ 1.45K

133664

+ 16

N/A

Mar 4, 2023

Sat

14142504

+ 1.40K

133648

+ 6

N/A

Mar 3, 2023

Fri

14141096

+ 1.36K

133642

+ 4

N/A

Mar 2, 2023

Thu

14139728

+ 1.30K

133638

+ 10

N/A

Mar 1, 2023

Wed

14138421

+ 1.24K

133628

+ 13

N/A

Feb 28, 2023

Tue

14137173

+ 1.22K

133615

+ 9

N/A

Feb 27, 2023

Mon

14135945

+ 1.23K

133606

+ 5

N/A

Feb 26, 2023

Sun

14134712

+ 1.25K

133601

+ 10

N/A

Feb 25, 2023

Sat

14133455

+ 1.34K

133591

+ 10

N/A

Feb 24, 2023

Fri

14132115

+ 1.36K

133581

+ 5

N/A

Feb 23, 2023

Thu

14130748

+ 1.33K

133576

+ 9

N/A

Feb 22, 2023

Wed

14129411

+ 1.44K

133567

+ 4

N/A

Feb 21, 2023

Tue

14127966

+ 1.34K

133563

+ 8

N/A

Feb 20, 2023

Mon

14126625

---

133555

---

---
Embed
To embed this live counts widget on your own webpage? Simply copy and paste following code to your page and enjoy it wherever you want!
Customize Embed
About [MV] RAIN(비) _ 30SEXY

[MV] RAIN(비) _ 30SEXY LOEN MUSIC changes the name to '1theK[wʌnðəkeɪ]' to be a global K-POP hub! 로엔뮤직이 새 이름 '1theK(원더케이)'과 함께 글로벌 K-POP 허브채널로 도약합니다. *English subtitles are now available. :D (Please click on 'CC' button or activate 'Interactive Transcript' function) :: iTunes DL : https://itunes.apple.com/us/album/rain-effect/id791035885 '30 Sexy' is the title song of Rain, letting us know he is back. And this is the upgrade title that shows the classical qualities of him as well. it will show the 'sexiness' that only people in their 30s can show. The trendy synthesizer has the repetitive line that goes along with the simple hip-hop drum beat, will make the listener feel excited. Also the vocal of Rain that goes from falsetto to his own voice and the lyrics gives people the comfort from the powerful songs we've been hearing. ▶ 1theK FB : https://www.facebook.com/1theK ▶ 1theK TW : https://twitter.com/1theK ▶ 1theK G+ : http://goo.gl/mJCt9c 歌謡界にRAINの帰還を知らせる待望の初タイトル曲「30 Sexy」は、前作から続くRAINのクラシカルなクオリティをそのまま見せてくれる会心のタイトル曲だ。30代のセクシーさを証明する「30 Sexy」は、トレンディなシンセサイザーが率いる反復的なラインにシンプルなヒップホップのドラムビートが加わり、聞く間緊張感が感じられる。また、RAINの真性と仮性を行き来するボーカルは余裕溢れる歌詞と共に、パワーだけを前面に出した音楽に疲れた大衆にRAIN特有の洗練さを披露する。 가요계에 비의 귀환을 알릴 대망의 첫 타이틀곡 '30 Sexy'는 전작들에서부터 이어지는 비의 클래시컬한 퀄리티를 고스란히 보여줄 회심의 업그레이드 타이틀이다. 30대가 보여줄 수 있는 섹시함을 증명할 '30 Sexy'는 트렌디한 신시사이저가 이끄는 반복적인 라인에 심플한 힙합 드럼 비트가 더해져, 듣는 내내 긴장을 멈출 수 없게 한다. 또 비의 진성과 가성을 넘나드는 보컬은 여유 넘치는 가사와 함께, 지나칠 정도로 파워만 앞세운 음악에 지친 대중들에게 비의 독보적인 멋스러움을 보여준다.
About YouTube Live Subscriber Count

Looking to track YouTube video live view counts in real-time? SocialCounts.org is the perfect destination for all your video tracking needs! Our platform utilizes YouTube's original API and advanced technology to provide nearly accurate estimations of live view counts for any YouTube video.
But that's not all! We also offer a unique comparison feature where you can compare the live view counts of any video with any channel, video, or profile. This makes it easy to compare and analyze the performance of different YouTube videos and channels.
At SocialCounts.org, we're committed to providing you with accurate and up-to-date data analysis for all your video tracking needs. Whether you're a content creator or simply a YouTube enthusiast, our platform is the perfect tool for monitoring the popularity and growth of your favorite videos.
So, if you're looking for a reliable source to track live view counts on YouTube, look no further than SocialCounts.org. Trust us to keep you in the know with real-time data analysis and comparison features.