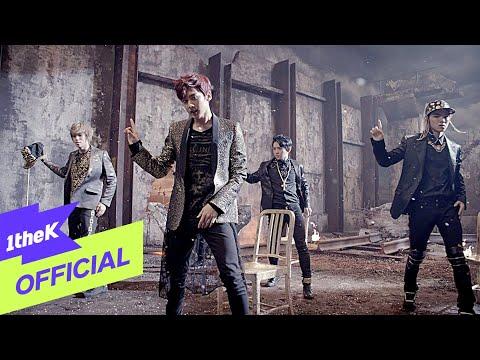 [MV] TEEN TOP(틴탑) _ Missing(쉽지않아)
7930638
[MV] TEEN TOP(틴탑) _ Missing(쉽지않아) youtube video stats
Date
Views
Likes
Dislikes

Mar 21, 2023

Tue

7930638

+ 1.16K

93784

+ 19

N/A

Mar 20, 2023

Mon

7929473

+ 1.12K

93765

+ 14

N/A

Mar 19, 2023

Sun

7928350

+ 988

93751

+ 23

N/A

Mar 18, 2023

Sat

7927362

+ 617

93728

+ 12

N/A

Mar 17, 2023

Fri

7926745

+ 532

93716

+ 6

N/A

Mar 16, 2023

Thu

7926213

+ 547

93710

+ 5

N/A

Mar 15, 2023

Wed

7925666

+ 595

93705

+ 4

N/A

Mar 14, 2023

Tue

7925071

+ 488

93701

+ 5

N/A

Mar 13, 2023

Mon

7924583

+ 539

93696

+ 5

N/A

Mar 12, 2023

Sun

7924044

+ 508

93691

+ 6

N/A

Mar 11, 2023

Sat

7923536

+ 490

93685

+ 7

N/A

Mar 10, 2023

Fri

7923046

+ 498

93678

+ 6

N/A

Mar 9, 2023

Thu

7922548

+ 564

93672

+ 5

N/A

Mar 8, 2023

Wed

7921984

+ 468

93667

+ 7

N/A

Mar 7, 2023

Tue

7921516

+ 467

93660

0

N/A

Mar 6, 2023

Mon

7921049

+ 452

93660

+ 7

N/A

Mar 5, 2023

Sun

7920597

+ 502

93653

+ 4

N/A

Mar 4, 2023

Sat

7920095

+ 425

93649

+ 4

N/A

Mar 3, 2023

Fri

7919670

+ 464

93645

+ 5

N/A

Mar 2, 2023

Thu

7919206

+ 486

93640

+ 4

N/A

Mar 1, 2023

Wed

7918720

+ 447

93636

+ 4

N/A

Feb 28, 2023

Tue

7918273

+ 470

93632

- 2

N/A

Feb 27, 2023

Mon

7917803

+ 444

93634

+ 4

N/A

Feb 26, 2023

Sun

7917359

+ 428

93630

+ 4

N/A

Feb 25, 2023

Sat

7916931

+ 506

93626

+ 5

N/A

Feb 24, 2023

Fri

7916425

+ 491

93621

0

N/A

Feb 23, 2023

Thu

7915934

+ 470

93621

+ 7

N/A

Feb 22, 2023

Wed

7915464

+ 509

93614

+ 8

N/A

Feb 21, 2023

Tue

7914955

+ 485

93606

+ 5

N/A

Feb 20, 2023

Mon

7914470

---

93601

---

---
Embed
To embed this live counts widget on your own webpage? Simply copy and paste following code to your page and enjoy it wherever you want!
Customize Embed
About [MV] TEEN TOP(틴탑) _ Missing(쉽지않아)

[MV] TEEN TOP(틴탑) _ Missing(쉽지않아) *English subtitles are now available. :D (Please click on 'CC' button or activate 'Interactive Transcript' function) :: iTunes DL : https://itunes.apple.com/us/album/teen-top-exito-ep/id919010653?l=ko&ls=1 Teen Top, who wowed us with their unique performances of 'Miss Right' and 'Rocking' last year, is finally returning after their full year break preparing for the upcoming new album [TEEN TOP ÉXITO]. Teen Top's new title song 'Missing' is a groovy R&B dance number featuring Teen Top's deep sentimental vocals, about a man who cannot get over a break-up and begs for the woman to return. This fall, with the new album, fans will surely be able to hear and see Teen Top's heightened skills and talents, perfected through several world tours and other concerts. ▶1theK FB : http://www.facebook.com/1theK ▶1theK TW : https://twitter.com/1theK ▶1theK G+ : https://plus.google.com/+1theK 昨年、「長いストレートヘアの彼女」、「冗談じゃない」で、TEENTOP特有の愉快なパフォーマンスで熱い愛を受けたTEENTOPが、1年という長い期間野心的に準備したニューアルバム『TEEN TOP ÉXITO(ティーントップエクスト)』で戻ってくる。 TEENTOPの今回のタイトル曲「簡単じゃない」は、TEENTOPの濃い感性ボイスが引き立つグルーブ感のあるR&Bリズムの感性ダンス曲で、愛する彼女との別れを受け入れられず戻ってきてほしいと願う男の愛を歌った曲だ。 その間ワールドツアーなどのコンサートで磨きあげたTEENTOPの実力と成長をうかがうことができて、さらに深くなったTEENTOPの成熟さと音楽性でこの秋大衆の感性をひきつけるだろう。 지난해 '긴 생머리 그녀', '장난아냐'로 틴탑만의 유쾌한 퍼포먼스로 뜨거운 사랑을 받았던 틴탑이 1년이라는 긴 기간 동안 야심 차게 준비한 새 앨범 [TEEN TOP ÉXITO(틴탑 엑시토)]로 돌아온다. 틴탑의 이번 타이틀곡 '쉽지않아'는 틴탑의 짙은 감성 보이스가 돋보이는 그루브한 R&B리듬의 감성 댄스곡으로 사랑하는 여자와의 이별을 받아들이지 못하고 돌아오길 바라는 남자의 사랑을 노래한 곡이다. 그 동안 월드투어 등 콘서트로 갈고 닦은 틴탑의 실력과 성장을 엿볼 수 있으며 한층 깊어진 틴탑의 성숙함과 음악성으로 가을 대중의 감성을 사로잡을 것이다.
About YouTube Live Subscriber Count

Looking to track YouTube video live view counts in real-time? SocialCounts.org is the perfect destination for all your video tracking needs! Our platform utilizes YouTube's original API and advanced technology to provide nearly accurate estimations of live view counts for any YouTube video.
But that's not all! We also offer a unique comparison feature where you can compare the live view counts of any video with any channel, video, or profile. This makes it easy to compare and analyze the performance of different YouTube videos and channels.
At SocialCounts.org, we're committed to providing you with accurate and up-to-date data analysis for all your video tracking needs. Whether you're a content creator or simply a YouTube enthusiast, our platform is the perfect tool for monitoring the popularity and growth of your favorite videos.
So, if you're looking for a reliable source to track live view counts on YouTube, look no further than SocialCounts.org. Trust us to keep you in the know with real-time data analysis and comparison features.