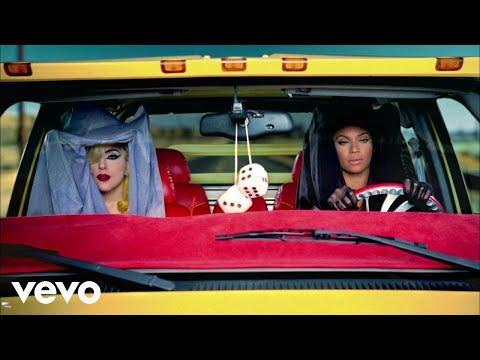 Lady Gaga - Telephone ft. Beyoncé (Official Music Video)
439158436
Lady Gaga - Telephone ft. Beyoncé (Official Music Video) youtube video stats
Date
Views
Likes
Dislikes

Mar 31, 2023

Fri

439158436

+ 89.6K

2572004

+ 945

N/A

Mar 30, 2023

Thu

439068795

+ 73.6K

2571059

+ 803

N/A

Mar 29, 2023

Wed

438995115

+ 77.2K

2570256

+ 867

N/A

Mar 28, 2023

Tue

438917862

+ 78.0K

2569389

+ 875

N/A

Mar 27, 2023

Mon

438839795

+ 81.4K

2568514

+ 823

N/A

Mar 26, 2023

Sun

438758380

+ 100K

2567691

+ 919

N/A

Mar 25, 2023

Sat

438658346

+ 91.7K

2566772

+ 898

N/A

Mar 24, 2023

Fri

438566559

+ 76.5K

2565874

+ 808

N/A

Mar 23, 2023

Thu

438490054

+ 66.1K

2565066

+ 748

N/A

Mar 22, 2023

Wed

438423914

+ 64.0K

2564318

+ 697

N/A

Mar 21, 2023

Tue

438359829

+ 66.4K

2563621

+ 664

N/A

Mar 20, 2023

Mon

438293393

+ 72.5K

2562957

+ 692

N/A

Mar 19, 2023

Sun

438220880

+ 95.3K

2562265

+ 890

N/A

Mar 18, 2023

Sat

438125505

+ 96.7K

2561375

+ 856

N/A

Mar 17, 2023

Fri

438028732

+ 77.0K

2560519

+ 803

N/A

Mar 16, 2023

Thu

437951678

+ 73.6K

2559716

+ 813

N/A

Mar 15, 2023

Wed

437878060

+ 79.3K

2558903

+ 724

N/A

Mar 14, 2023

Tue

437798754

+ 84.2K

2558179

+ 921

N/A

Mar 13, 2023

Mon

437714551

+ 96.0K

2557258

+ 1.02K

N/A

Mar 12, 2023

Sun

437618508

+ 140K

2556230

+ 1.23K

N/A

Mar 11, 2023

Sat

437478328

+ 126K

2554993

+ 1.08K

N/A

Mar 10, 2023

Fri

437351560

+ 99.7K

2553909

+ 926

N/A

Mar 9, 2023

Thu

437251838

+ 83.9K

2552983

+ 695

N/A

Mar 8, 2023

Wed

437167908

+ 103K

2552288

+ 886

N/A

Mar 7, 2023

Tue

437064699

+ 112K

2551402

+ 880

N/A

Mar 6, 2023

Mon

436952254

+ 126K

2550522

+ 1.01K

N/A

Mar 5, 2023

Sun

436825589

+ 155K

2549512

+ 1.14K

N/A

Mar 4, 2023

Sat

436670426

+ 145K

2548367

+ 1.19K

N/A

Mar 3, 2023

Fri

436525001

+ 126K

2547177

+ 1.07K

N/A

Mar 2, 2023

Thu

436398005

---

2546105

---

---
Embed
To embed this live counts widget on your own webpage? Simply copy and paste following code to your page and enjoy it wherever you want!
Customize Embed
About Lady Gaga - Telephone ft. Beyoncé (Official Music Video)

"CHROMATICA" THE SIXTH ALBUM BY LADY GAGA OUT NOW http://smarturl.it/Chromatica "RAIN ON ME" THE NEW SINGLE & VIDEO FROM LADY GAGA WITH ARIANA GRANDE OUT NOW http://smarturl.it/RainOnMeChromatica WATCH THE VIDEO: https://youtu.be/AoAm4om0wTs SHOP THE OFFICIAL CHROMATICA COLLECTION: http://smarturl.it/GagaStore FOLLOW LADY GAGA: Facebook: http://gaga.lk/facebook Instagram: http://gaga.lk/Instagram Snapchat: http://gaga.lk/Snapchat Twitter: http://gaga.lk/Twitter Website: http://www.ladygaga.com/ Official Store: http://gaga.lk/GagaStore Email List: http://gaga.lk/News Music video by Lady Gaga performing Telephone (Clean Version). (C) 2010 Interscope Records
About YouTube Live Subscriber Count

Looking to track YouTube video live view counts in real-time? SocialCounts.org is the perfect destination for all your video tracking needs! Our platform utilizes YouTube's original API and advanced technology to provide nearly accurate estimations of live view counts for any YouTube video.
But that's not all! We also offer a unique comparison feature where you can compare the live view counts of any video with any channel, video, or profile. This makes it easy to compare and analyze the performance of different YouTube videos and channels.
At SocialCounts.org, we're committed to providing you with accurate and up-to-date data analysis for all your video tracking needs. Whether you're a content creator or simply a YouTube enthusiast, our platform is the perfect tool for monitoring the popularity and growth of your favorite videos.
So, if you're looking for a reliable source to track live view counts on YouTube, look no further than SocialCounts.org. Trust us to keep you in the know with real-time data analysis and comparison features.