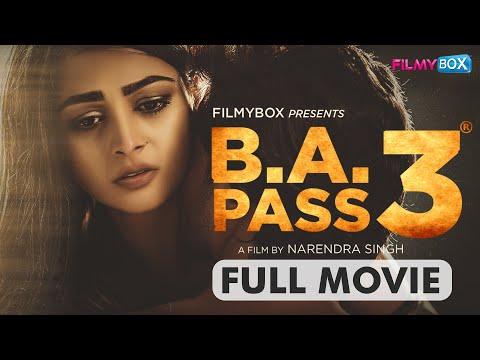 BA PASS 3 FULL MOVIE | FilmyBOX
19952167
BA PASS 3 FULL MOVIE | FilmyBOX youtube video stats
Date
Views
Likes
Dislikes

Mar 25, 2023

Sat

19952167

+ 456

121556

- 1

N/A

Mar 24, 2023

Fri

19951711

+ 461

121557

- 2

N/A

Mar 23, 2023

Thu

19951250

+ 416

121559

+ 1

N/A

Mar 22, 2023

Wed

19950834

+ 462

121558

- 1

N/A

Mar 21, 2023

Tue

19950372

+ 489

121559

0

N/A

Mar 20, 2023

Mon

19949883

+ 474

121559

+ 1

N/A

Mar 19, 2023

Sun

19949409

+ 516

121558

- 2

N/A

Mar 18, 2023

Sat

19948893

+ 597

121560

0

N/A

Mar 17, 2023

Fri

19948296

+ 590

121560

0

N/A

Mar 16, 2023

Thu

19947706

+ 594

121560

- 4

N/A

Mar 15, 2023

Wed

19947112

+ 671

121564

0

N/A

Mar 14, 2023

Tue

19946441

+ 630

121564

0

N/A

Mar 13, 2023

Mon

19945811

+ 676

121564

- 4

N/A

Mar 12, 2023

Sun

19945135

+ 657

121568

- 2

N/A

Mar 11, 2023

Sat

19944478

+ 611

121570

+ 1

N/A

Mar 10, 2023

Fri

19943867

+ 569

121569

- 2

N/A

Mar 9, 2023

Thu

19943298

+ 576

121571

- 3

N/A

Mar 8, 2023

Wed

19942722

+ 561

121574

- 2

N/A

Mar 7, 2023

Tue

19942161

+ 617

121576

+ 2

N/A

Mar 6, 2023

Mon

19941544

+ 598

121574

- 3

N/A

Mar 5, 2023

Sun

19940946

+ 650

121577

- 2

N/A

Mar 4, 2023

Sat

19940296

+ 681

121579

- 2

N/A

Mar 3, 2023

Fri

19939615

+ 735

121581

+ 3

N/A

Mar 2, 2023

Thu

19938880

+ 638

121578

- 1

N/A

Mar 1, 2023

Wed

19938242

+ 648

121579

- 1

N/A

Feb 28, 2023

Tue

19937594

+ 606

121580

- 3

N/A

Feb 27, 2023

Mon

19936988

+ 562

121583

- 4

N/A

Feb 26, 2023

Sun

19936426

+ 710

121587

- 1

N/A

Feb 25, 2023

Sat

19935716

+ 690

121588

0

N/A

Feb 24, 2023

Fri

19935026

---

121588

---

---
Embed
To embed this live counts widget on your own webpage? Simply copy and paste following code to your page and enjoy it wherever you want!
Customize Embed
About BA PASS 3 FULL MOVIE | FilmyBOX

Watch Full Movie Now. Download the App Now: Android: https://bit.ly/2QQxyES IOS: https://apple.co/3gxNZ3V or Visit: https://filmybox.com Listen B.A. PASS 3 Songs on: GAANA: https://gaana.com/album/ba-pass-3-original-motion-picture-soundtrack JioSaavn: https://www.jiosaavn.com/album/b.a.-pass-3/,D1gI7kTzG4_ Wynk: https://wynk.in/music/album/ba-pass-3-original-motion-picture-soundtrack/hu_859747467986 Spotify: https://open.spotify.com/album/1ENDEsRK2vUXcrbSG7QnDT The film revolves around those unwanted relationships, which are made and then they are punished as well. BA Pass 3 narrates the story of a jobless Anshul and how his life changes upside down when he meets a married woman and gets into a relationship with her. Movie: B.A. Pass 3 Producer: Narendra Singh Director: Narendra Singh Writer: Deep Chugh & Narendra Singh Concept: Kritika Sachdeva DOP: Anmol Dhiman Assistant DOP: Anshul Sharma Gaffer: Amit Panwar Assistant Director: Ish Sharma & Akshay Kumar Production Designer: Noor Azam Ali Khan Associate Art Director: Shilpa Kaul Editor: Harpreet Singh & Bunny Rasta Music: Altaaf & Manny Singer: Altaaf Sayyed Lyrics: Atiya Sayyed Background Music: The Blues Band, Ronith Halder and Dipankar Amrit Deka Sound Mixing: Shantanu Mukherjee DI Colourist: Vipin K. Thakur VFX & Titles: Akshay Kumar PR: Ritesh Shrivastava (Expansion PR) Costume: Narinder Kaur Marry Makeup: Pawan Kumar (Khalifa) Camera Attendant: Ansumann Rajawat & Chundaveer Singh Production Manager: Ankur Hashampuria & Sachin Jadon Cast: Sunny Sachdeva, Ankita Chouhan, Armaan Sandhu, Ankita Sahu, Arjun Fauzdar, Namish Anand, Amanda Bhogal & Yash Gulati. Follow us: Facebook: https://fb.com/filmybox Instagram: https://instagram.com/filmyboxapp Twitter: https://twitter.com/filmybox2 YouTube: https://youtube.com/c/filmybox
About YouTube Live Subscriber Count

Looking to track YouTube video live view counts in real-time? SocialCounts.org is the perfect destination for all your video tracking needs! Our platform utilizes YouTube's original API and advanced technology to provide nearly accurate estimations of live view counts for any YouTube video.
But that's not all! We also offer a unique comparison feature where you can compare the live view counts of any video with any channel, video, or profile. This makes it easy to compare and analyze the performance of different YouTube videos and channels.
At SocialCounts.org, we're committed to providing you with accurate and up-to-date data analysis for all your video tracking needs. Whether you're a content creator or simply a YouTube enthusiast, our platform is the perfect tool for monitoring the popularity and growth of your favorite videos.
So, if you're looking for a reliable source to track live view counts on YouTube, look no further than SocialCounts.org. Trust us to keep you in the know with real-time data analysis and comparison features.