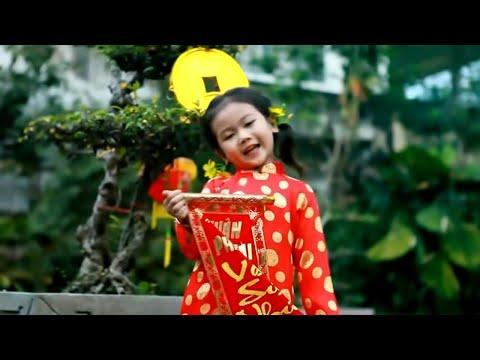 Xúc Xắc Xúc Xẻ - Bé Bảo An ft Phi Long
286202138
Xúc Xắc Xúc Xẻ - Bé Bảo An ft Phi Long youtube video stats
Date
Views
Likes
Dislikes

Mar 31, 2023

Fri

286202138

+ 188K

814952

+ 435

N/A

Mar 30, 2023

Thu

286013159

+ 349K

814517

+ 800

N/A

Mar 29, 2023

Wed

285663544

+ 305K

813717

+ 708

N/A

Mar 28, 2023

Tue

285357842

+ 300K

813009

+ 586

N/A

Mar 27, 2023

Mon

285056895

+ 300K

812423

+ 633

N/A

Mar 26, 2023

Sun

284756226

+ 280K

811790

+ 577

N/A

Mar 25, 2023

Sat

284476049

+ 250K

811213

+ 572

N/A

Mar 24, 2023

Fri

284225416

+ 350K

810641

+ 770

N/A

Mar 23, 2023

Thu

283874885

+ 312K

809871

+ 724

N/A

Mar 22, 2023

Wed

283562800

+ 332K

809147

+ 747

N/A

Mar 21, 2023

Tue

283229883

+ 259K

808400

+ 563

N/A

Mar 20, 2023

Mon

282970028

+ 287K

807837

+ 576

N/A

Mar 19, 2023

Sun

282682296

+ 311K

807261

+ 657

N/A

Mar 18, 2023

Sat

282370987

+ 301K

806604

+ 640

N/A

Mar 17, 2023

Fri

282069127

+ 313K

805964

+ 605

N/A

Mar 16, 2023

Thu

281756126

+ 220K

805359

+ 447

N/A

Mar 15, 2023

Wed

281536070

+ 261K

804912

+ 513

N/A

Mar 14, 2023

Tue

281274668

+ 197K

804399

+ 419

N/A

Mar 13, 2023

Mon

281076903

+ 223K

803980

+ 430

N/A

Mar 12, 2023

Sun

280853685

+ 299K

803550

+ 541

N/A

Mar 11, 2023

Sat

280554026

+ 271K

803009

+ 614

N/A

Mar 10, 2023

Fri

280282902

+ 244K

802395

+ 485

N/A

Mar 9, 2023

Thu

280038558

+ 263K

801910

+ 569

N/A

Mar 8, 2023

Wed

279775083

+ 240K

801341

+ 517

N/A

Mar 7, 2023

Tue

279534525

+ 194K

800824

+ 295

N/A

Mar 6, 2023

Mon

279340163

+ 192K

800529

+ 337

N/A

Mar 5, 2023

Sun

279148102

+ 198K

800192

+ 352

N/A

Mar 4, 2023

Sat

278949596

+ 206K

799840

+ 412

N/A

Mar 3, 2023

Fri

278742823

+ 162K

799428

+ 310

N/A

Mar 2, 2023

Thu

278580338

---

799118

---

---
Embed
To embed this live counts widget on your own webpage? Simply copy and paste following code to your page and enjoy it wherever you want!
Customize Embed
About Xúc Xắc Xúc Xẻ - Bé Bảo An ft Phi Long

#xucxacxucxe #baoanxucxacxucxe #bebaoan Bài hát: Xúc Xắc Xúc Xẻ Trình bày: Bé Bảo An ft Phi Long Bé Bảo An Subscribe YouTube : https://goo.gl/dHMhaX Mail : [email protected] Những ca khúc hay nhất của Bảo An: https://bit.ly/34L5y70 ▶ Top 100 Most Watched Videos - Bảo An: https://bit.ly/35K8uSJ Các bạn ơi! Cùng mình lắng nghe ca khúc mới của mình nhé: https://youtu.be/5xmFbGkShvY -------------------------------------------------------------------------- Kênh YouTube chính thức của Bé Bảo An Nội dung: Giọng hát Bé Bảo An được các bạn nhỏ yêu thích, Các bài hát mới nhất của Bé Bảo An được trình chiếu trên kênh YouTube, Nhấn subscribe để theo dõi nhiều sản phẩm mới Theo dõi G + : https://goo.gl/O23hVp Theo dõi các sản phẩm mới tại App POPS TV: http://goo.gl/CBhqXk #baoan#bebaoan#rubybaoan#casinhi#nhacthieunhi
About YouTube Live Subscriber Count

Looking to track YouTube video live view counts in real-time? SocialCounts.org is the perfect destination for all your video tracking needs! Our platform utilizes YouTube's original API and advanced technology to provide nearly accurate estimations of live view counts for any YouTube video.
But that's not all! We also offer a unique comparison feature where you can compare the live view counts of any video with any channel, video, or profile. This makes it easy to compare and analyze the performance of different YouTube videos and channels.
At SocialCounts.org, we're committed to providing you with accurate and up-to-date data analysis for all your video tracking needs. Whether you're a content creator or simply a YouTube enthusiast, our platform is the perfect tool for monitoring the popularity and growth of your favorite videos.
So, if you're looking for a reliable source to track live view counts on YouTube, look no further than SocialCounts.org. Trust us to keep you in the know with real-time data analysis and comparison features.