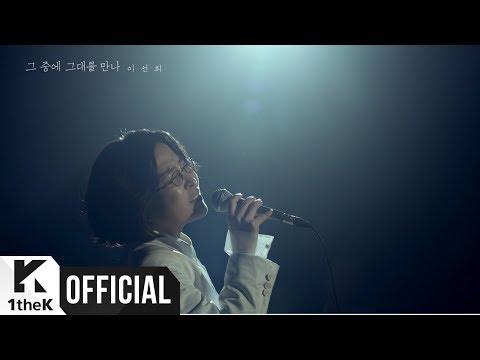 [MV] Lee Sun Hee(이선희) _ Meet him among them(그 중에 그대를 만나)
17974774
[MV] Lee Sun Hee(이선희) _ Meet him among them(그 중에 그대를 만나) youtube video stats
Date
Views
Likes
Dislikes

Mar 21, 2023

Tue

17974774

+ 6.18K

86960

+ 16

N/A

Mar 20, 2023

Mon

17968594

+ 5.74K

86944

+ 9

N/A

Mar 19, 2023

Sun

17962850

+ 6.43K

86935

+ 36

N/A

Mar 18, 2023

Sat

17956412

+ 7.02K

86899

+ 18

N/A

Mar 17, 2023

Fri

17949385

+ 5.71K

86881

+ 4

N/A

Mar 16, 2023

Thu

17943674

+ 6.03K

86877

+ 13

N/A

Mar 15, 2023

Wed

17937642

+ 5.63K

86864

+ 8

N/A

Mar 14, 2023

Tue

17932006

+ 5.25K

86856

+ 10

N/A

Mar 13, 2023

Mon

17926748

+ 5.51K

86846

+ 12

N/A

Mar 12, 2023

Sun

17921230

+ 6.04K

86834

+ 7

N/A

Mar 11, 2023

Sat

17915190

+ 6.07K

86827

+ 14

N/A

Mar 10, 2023

Fri

17909113

+ 5.61K

86813

+ 16

N/A

Mar 9, 2023

Thu

17903502

+ 5.44K

86797

+ 15

N/A

Mar 8, 2023

Wed

17898058

+ 4.96K

86782

+ 8

N/A

Mar 7, 2023

Tue

17893094

+ 4.97K

86774

+ 20

N/A

Mar 6, 2023

Mon

17888120

+ 4.78K

86754

+ 10

N/A

Mar 5, 2023

Sun

17883338

+ 4.12K

86744

+ 14

N/A

Mar 4, 2023

Sat

17879212

+ 5.23K

86730

+ 18

N/A

Mar 3, 2023

Fri

17873977

+ 5.44K

86712

+ 7

N/A

Mar 2, 2023

Thu

17868536

+ 4.39K

86705

+ 15

N/A

Mar 1, 2023

Wed

17864142

+ 4.61K

86690

+ 10

N/A

Feb 28, 2023

Tue

17859525

+ 4.99K

86680

+ 14

N/A

Feb 27, 2023

Mon

17854531

+ 4.44K

86666

+ 15

N/A

Feb 26, 2023

Sun

17850091

+ 4.46K

86651

+ 10

N/A

Feb 25, 2023

Sat

17845625

+ 5.18K

86641

+ 9

N/A

Feb 24, 2023

Fri

17840439

+ 5.18K

86632

+ 13

N/A

Feb 23, 2023

Thu

17835256

+ 4.35K

86619

+ 10

N/A

Feb 22, 2023

Wed

17830903

+ 4.28K

86609

+ 10

N/A

Feb 21, 2023

Tue

17826619

+ 4.07K

86599

+ 8

N/A

Feb 20, 2023

Mon

17822547

---

86591

---

---
Embed
To embed this live counts widget on your own webpage? Simply copy and paste following code to your page and enjoy it wherever you want!
Customize Embed
About [MV] Lee Sun Hee(이선희) _ Meet him among them(그 중에 그대를 만나)

[MV] Lee Sun Hee(이선희) _ Meet him among them(그 중에 그대를 만나) LOEN MUSIC changes the name to '1theK[wʌnðəkeɪ]' to be a global K-POP hub! 로엔뮤직이 새 이름 '1theK(원더케이)'과 함께 글로벌 K-POP 허브채널로 도약합니다. *English subtitles are now available. :D (Please click on 'CC' button or activate 'Interactive Transcript' function) :: iTunes DL : https://itunes.apple.com/us/album/15jib-serendipity-30junyeon/id847943262 Korea's greatest diva Lee Sun Hee! A powerful voice captivating our hearts! She's back with a new album, after 5 years of hiatus since her 14th album in 2009. Her title "Meet Him Among Them" is a trendy song with minimal arrangements and a simple melody. It's a well-made pop number that really brings out Lee Sun Hee's deep vocal colors. "Meet Him Among Them" is definitely one of Lee Sun Hee's bests that will surely satisfy all generations of listeners this spring. ▶1theK FB : http://www.facebook.com/1theK ▶1theK TW : https://twitter.com/1theK ▶1theK G+ : https://plus.google.com/+1theK 韓国を代表する最高のディーバ、イ・ソンヒ!特有の繊細でパワフルな声で愛される小さな巨人!イ•ソンヒが2009年14thアルバム『愛よ』以来5年ぶりに新しいアルバムで帰ってきた。 タイトル曲「その中であなたに会って」は、楽器の配列を最小限に抑えたシンプルなアレンジ手法に節制されたメロディーが印象的な曲。トレンディーなポップスタイルの曲だが、イ•ソンヒの深い音の響きがよく伝わるウェルメイドなポップバラード曲だ。2014年の春、全世代が共感できる心に響く最高の'感性'バラードになると期待を集めている。 대한민국을 대표하는 최고의 디바 이선희! 특유의 섬세하고 파워풀한 목소리로 사랑받는 작은거인! 이선희가 2009년 14집 [사랑아]이후 5년 만에 새 앨범으로 우리곁에 다시 돌아왔다. 타이틀곡 [그 중에 그대를 만나]는 악기배열을 최소화시킨 미니멀한 편곡기법에 절제된 멜로디가 인상적인 곡으로 트렌디한 팝 스타일의 곡이지만 이선희의 깊은 소리의 울림이 잘 전달 되는 웰메이드 팝 발라드 곡이다. 2014년 봄, 전 세대를 아우르며 마음을 울리는 최고의 '감성' 발라드가 될 것으로 기대를 모으고 있다.
About YouTube Live Subscriber Count

Looking to track YouTube video live view counts in real-time? SocialCounts.org is the perfect destination for all your video tracking needs! Our platform utilizes YouTube's original API and advanced technology to provide nearly accurate estimations of live view counts for any YouTube video.
But that's not all! We also offer a unique comparison feature where you can compare the live view counts of any video with any channel, video, or profile. This makes it easy to compare and analyze the performance of different YouTube videos and channels.
At SocialCounts.org, we're committed to providing you with accurate and up-to-date data analysis for all your video tracking needs. Whether you're a content creator or simply a YouTube enthusiast, our platform is the perfect tool for monitoring the popularity and growth of your favorite videos.
So, if you're looking for a reliable source to track live view counts on YouTube, look no further than SocialCounts.org. Trust us to keep you in the know with real-time data analysis and comparison features.