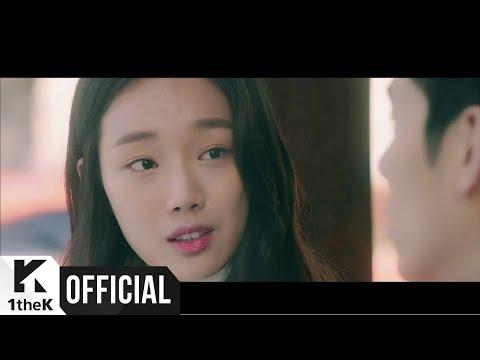 [MV] Noel(노을) _ In the End(이별밖에)
4005610
[MV] Noel(노을) _ In the End(이별밖에) youtube video stats
Date
Views
Likes
Dislikes

Mar 25, 2023

Sat

4005610

+ 95

17276

0

N/A

Mar 24, 2023

Fri

4005515

+ 114

17276

- 1

N/A

Mar 23, 2023

Thu

4005401

+ 99

17277

0

N/A

Mar 22, 2023

Wed

4005302

+ 99

17277

+ 3

N/A

Mar 21, 2023

Tue

4005203

+ 111

17274

+ 2

N/A

Mar 20, 2023

Mon

4005092

+ 119

17272

0

N/A

Mar 19, 2023

Sun

4004973

+ 140

17272

+ 1

N/A

Mar 18, 2023

Sat

4004833

+ 119

17271

+ 1

N/A

Mar 17, 2023

Fri

4004714

+ 90

17270

+ 1

N/A

Mar 16, 2023

Thu

4004624

+ 113

17269

+ 2

N/A

Mar 15, 2023

Wed

4004511

+ 116

17267

+ 4

N/A

Mar 14, 2023

Tue

4004395

+ 109

17263

+ 2

N/A

Mar 13, 2023

Mon

4004286

+ 80

17261

+ 1

N/A

Mar 12, 2023

Sun

4004206

+ 98

17260

+ 1

N/A

Mar 11, 2023

Sat

4004108

+ 84

17259

+ 1

N/A

Mar 10, 2023

Fri

4004024

+ 101

17258

0

N/A

Mar 9, 2023

Thu

4003923

+ 101

17258

+ 1

N/A

Mar 8, 2023

Wed

4003822

+ 89

17257

+ 3

N/A

Mar 7, 2023

Tue

4003733

+ 85

17254

- 1

N/A

Mar 6, 2023

Mon

4003648

+ 88

17255

0

N/A

Mar 5, 2023

Sun

4003560

+ 72

17255

0

N/A

Mar 4, 2023

Sat

4003488

+ 90

17255

+ 1

N/A

Mar 3, 2023

Fri

4003398

+ 102

17254

+ 1

N/A

Mar 2, 2023

Thu

4003296

+ 78

17253

+ 1

N/A

Mar 1, 2023

Wed

4003218

+ 108

17252

0

N/A

Feb 28, 2023

Tue

4003110

+ 129

17252

0

N/A

Feb 27, 2023

Mon

4002981

+ 94

17252

0

N/A

Feb 26, 2023

Sun

4002887

+ 100

17252

0

N/A

Feb 25, 2023

Sat

4002787

+ 120

17252

- 1

N/A

Feb 24, 2023

Fri

4002667

---

17253

---

---
Embed
To embed this live counts widget on your own webpage? Simply copy and paste following code to your page and enjoy it wherever you want!
Customize Embed
About [MV] Noel(노을) _ In the End(이별밖에)

[MV] Noel(노을) _ In the End(이별밖에) [Notice] 1theK YouTube is also an official channel for the MV, and music shows will count the views from this channel too. [공지] 1theK YouTube는 MV를 유통하는 공식 채널로, 1theK에 업로드된 MV 조회수 또한 음악방송 순위에 반영됩니다. *English subtitles are now available. :D (Please click on 'CC' button or activate 'Interactive Transcript' function) :: iTunes DL : https://itunes.apple.com/album/ibyeolbakk-e-in-the-end-single/id1062448551?l=ko&ls=1 The best vocal group in Korea, Noel (Lee Sang Gon, Jeon Woo Sung, Kang Kyun Seong, Na Seong Ho), commemorates the end of 2015 with the new digital single [In the end]. The new song titled 'In the end' of Noel, who have released touching songs for many people since the debut in 2002, shows deeper their musical colors. Yong Joon Hyung of Beast, who became the great producer, composed and wrote the lyrics of the [In the end]. The song is a sad ballad song singing the practical break up of couples that there's nothing but a break up after getting further and realizing nothing to fill each others' empty hearts by maximizing the emotions of Noel. ▶1theK FB : http://www.facebook.com/1theK ▶1theK TW : https://twitter.com/1theK ▶1theK G+ : https://plus.google.com/+1theK 国内最高のボーカルグループ'ノウル(イ・サンゴン、チョンウソン、カン・ギュンソン、ナソンホ)が、ニューデジタルシングル「別れしか」で2015年の最後を飾る。 2002年にデビューし、これまで多くの人々の心に響く歌を披露してきたノウルの新曲「別れしか」は、彼らの音楽的な色を一層深く溶かし出した曲である。 プロデューサーとして大活躍中のBEASTのヨン・ジュンヒョンが直接作詞・作曲した「別れしか」は、誰にでも訪れる現実的な別れの話を描いた切ないバラード曲。時間が経つにつれ少しずつ遠くなって、お互い寂しさを満たしてあげられないことを知って、仕方なく別れを迎える男女の状況をノウルの感性で表現した曲である。 국내 최고의 보컬 그룹 노을(이상곤, 전우성, 강균성, 나성호)이 새 디지털 싱글 [이별밖에] 로 2015년의 마지막을 장식한다. 2002년 데뷔해 지금껏 많은 이들의 마음을 울리는 노래를 선사해 온 노을의 신곡 [이별밖에] 는 이들의 음악적 색을 한 층 깊이 있게 녹여낸 곡이다. 프로듀서로 우뚝 선 비스트의 용준형이 직접 작사, 작곡한 [이별밖에]는 누구에게나 올 수 있는 현실적인 이별 이야기를 그려낸 애절한 발라드 곡으로 시간이 흘러 조금씩 멀어지고 서로의 빈 부분을 채워줄 수 없음을 깨달아 어쩔 수 없는 이별을 맞이해야 하는 남녀의 상황을 노을의 감성으로 극대화 시켜 담아낸 곡이다.
About YouTube Live Subscriber Count

Looking to track YouTube video live view counts in real-time? SocialCounts.org is the perfect destination for all your video tracking needs! Our platform utilizes YouTube's original API and advanced technology to provide nearly accurate estimations of live view counts for any YouTube video.
But that's not all! We also offer a unique comparison feature where you can compare the live view counts of any video with any channel, video, or profile. This makes it easy to compare and analyze the performance of different YouTube videos and channels.
At SocialCounts.org, we're committed to providing you with accurate and up-to-date data analysis for all your video tracking needs. Whether you're a content creator or simply a YouTube enthusiast, our platform is the perfect tool for monitoring the popularity and growth of your favorite videos.
So, if you're looking for a reliable source to track live view counts on YouTube, look no further than SocialCounts.org. Trust us to keep you in the know with real-time data analysis and comparison features.