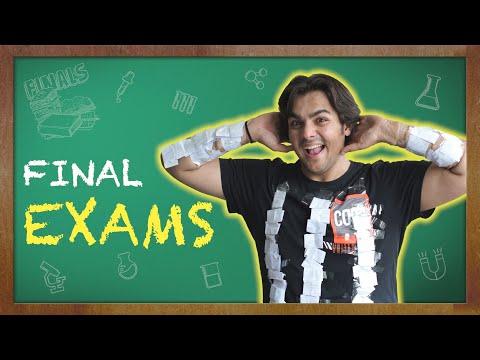 Final Exams | Ashish Chanchlani
81127788
Final Exams | Ashish Chanchlani youtube video stats
Date
Views
Likes
Dislikes

Mar 25, 2023

Sat

81127788

+ 42.5K

3778040

+ 884

N/A

Mar 24, 2023

Fri

81085195

+ 47.1K

3777156

+ 874

N/A

Mar 23, 2023

Thu

81038082

+ 45.1K

3776282

+ 957

N/A

Mar 22, 2023

Wed

80992962

+ 45.8K

3775325

+ 908

N/A

Mar 21, 2023

Tue

80947149

+ 50.9K

3774417

+ 1.06K

N/A

Mar 20, 2023

Mon

80896194

+ 51.0K

3773357

+ 1.13K

N/A

Mar 19, 2023

Sun

80845110

+ 50.3K

3772226

+ 949

N/A

Mar 18, 2023

Sat

80794747

+ 58.1K

3771277

+ 1.20K

N/A

Mar 17, 2023

Fri

80736606

+ 64.9K

3770073

+ 1.29K

N/A

Mar 16, 2023

Thu

80671670

+ 59.4K

3768777

+ 1.30K

N/A

Mar 15, 2023

Wed

80612258

+ 64.4K

3767472

+ 1.36K

N/A

Mar 14, 2023

Tue

80547814

+ 55.5K

3766105

+ 1.36K

N/A

Mar 13, 2023

Mon

80492270

+ 59.1K

3764745

+ 1.43K

N/A

Mar 12, 2023

Sun

80433122

+ 65.4K

3763307

+ 1.42K

N/A

Mar 11, 2023

Sat

80367707

+ 64.5K

3761879

+ 1.63K

N/A

Mar 10, 2023

Fri

80303130

+ 60.5K

3760245

+ 1.70K

N/A

Mar 9, 2023

Thu

80242548

+ 52.2K

3758536

+ 1.46K

N/A

Mar 8, 2023

Wed

80190300

+ 49.4K

3757069

+ 1.31K

N/A

Mar 7, 2023

Tue

80140844

+ 47.8K

3755750

+ 1.29K

N/A

Mar 6, 2023

Mon

80093006

+ 34.1K

3754460

+ 971

N/A

Mar 5, 2023

Sun

80058838

+ 36.0K

3753489

+ 903

N/A

Mar 4, 2023

Sat

80022745

+ 33.9K

3752586

+ 832

N/A

Mar 3, 2023

Fri

79988756

+ 30.0K

3751754

+ 796

N/A

Mar 2, 2023

Thu

79958657

+ 30.3K

3750958

+ 828

N/A

Mar 1, 2023

Wed

79928345

+ 29.7K

3750130

+ 903

N/A

Feb 28, 2023

Tue

79898616

+ 30.4K

3749227

+ 862

N/A

Feb 27, 2023

Mon

79868134

+ 34.4K

3748365

+ 987

N/A

Feb 26, 2023

Sun

79833687

+ 42.8K

3747378

+ 1.09K

N/A

Feb 25, 2023

Sat

79790789

+ 45.5K

3746280

+ 1.2K

N/A

Feb 24, 2023

Fri

79745247

---

3745080

---

---
Embed
To embed this live counts widget on your own webpage? Simply copy and paste following code to your page and enjoy it wherever you want!
Customize Embed
About Final Exams | Ashish Chanchlani

Hello all aap sab ke lie aa chuki hai humari special FINAL EXAMS KI VIDEO Go and watch now and let us know your favorite scene and dialogue from the video #FinalExams #AshishChanchlani Starring: Kunal Chhabhria, Akash Dodeja, Anmol Sachar, Rohit Sadhwani, Jashan Sirwani, Tanish Sirwani, Piyush Sadhwani, Akash Jagtap, Aneesh Makhija, Bhavesh Valecha, Paras Rupani, Nikhil Keswani, Sahil Makhija, Monish Rajani, Sumit Rajani, Rajveer Sokhi, Tarun Lulla, Hriday Raisinghani, Dipesh Shamdasani, Manav Talreja. Production : Production Head : Jashan Sirwani D.O.P : Siddharth kedare, Jashan Sirwani & Minesh Santani Sound Handling : Tanish Sirwani Edited By : Ashish Chanchlani, Kunal Chhabhria & Tanish Sirwani Written & Directed By Ashish Chanchlani Ads by: Sociopool India private limited (https://www.sociopoolindia.com/) Please do not be stressed during these exams Life is much more precious than a piece of paper❤️ All the best
About YouTube Live Subscriber Count

Looking to track YouTube video live view counts in real-time? SocialCounts.org is the perfect destination for all your video tracking needs! Our platform utilizes YouTube's original API and advanced technology to provide nearly accurate estimations of live view counts for any YouTube video.
But that's not all! We also offer a unique comparison feature where you can compare the live view counts of any video with any channel, video, or profile. This makes it easy to compare and analyze the performance of different YouTube videos and channels.
At SocialCounts.org, we're committed to providing you with accurate and up-to-date data analysis for all your video tracking needs. Whether you're a content creator or simply a YouTube enthusiast, our platform is the perfect tool for monitoring the popularity and growth of your favorite videos.
So, if you're looking for a reliable source to track live view counts on YouTube, look no further than SocialCounts.org. Trust us to keep you in the know with real-time data analysis and comparison features.