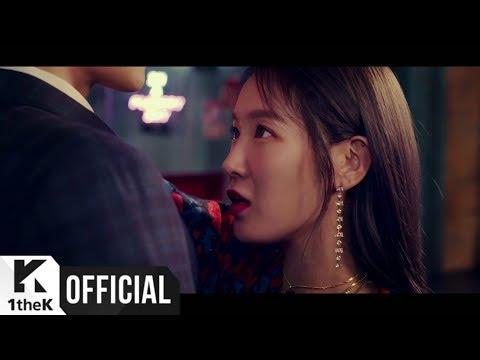 [MV] SOYOU(소유) _ All Night(까만밤) (PROD. GroovyRoom, OREO)
636385
[MV] SOYOU(소유) _ All Night(까만밤) (PROD. GroovyRoom, OREO) youtube video stats
Date
Views
Likes
Dislikes

Mar 31, 2023

Fri

636385

+ 47

20256

0

N/A

Mar 30, 2023

Thu

636338

+ 39

20256

- 1

N/A

Mar 29, 2023

Wed

636299

+ 36

20257

0

N/A

Mar 28, 2023

Tue

636263

+ 52

20257

0

N/A

Mar 27, 2023

Mon

636211

+ 31

20257

+ 1

N/A

Mar 26, 2023

Sun

636180

+ 47

20256

+ 2

N/A

Mar 25, 2023

Sat

636133

+ 40

20254

- 1

N/A

Mar 24, 2023

Fri

636093

+ 45

20255

+ 1

N/A

Mar 23, 2023

Thu

636048

+ 39

20254

0

N/A

Mar 22, 2023

Wed

636009

+ 45

20254

0

N/A

Mar 21, 2023

Tue

635964

+ 34

20254

0

N/A

Mar 20, 2023

Mon

635930

+ 30

20254

+ 1

N/A

Mar 19, 2023

Sun

635900

+ 39

20253

0

N/A

Mar 18, 2023

Sat

635861

+ 36

20253

0

N/A

Mar 17, 2023

Fri

635825

+ 52

20253

- 1

N/A

Mar 16, 2023

Thu

635773

+ 42

20254

0

N/A

Mar 15, 2023

Wed

635731

+ 37

20254

- 1

N/A

Mar 14, 2023

Tue

635694

+ 37

20255

+ 1

N/A

Mar 13, 2023

Mon

635657

+ 31

20254

- 1

N/A

Mar 12, 2023

Sun

635626

+ 47

20255

+ 1

N/A

Mar 11, 2023

Sat

635579

+ 47

20254

0

N/A

Mar 10, 2023

Fri

635532

+ 35

20254

- 2

N/A

Mar 9, 2023

Thu

635497

+ 53

20256

- 1

N/A

Mar 8, 2023

Wed

635444

+ 35

20257

0

N/A

Mar 7, 2023

Tue

635409

+ 31

20257

0

N/A

Mar 6, 2023

Mon

635378

+ 46

20257

0

N/A

Mar 5, 2023

Sun

635332

+ 38

20257

0

N/A

Mar 4, 2023

Sat

635294

+ 30

20257

+ 1

N/A

Mar 3, 2023

Fri

635264

+ 30

20256

+ 1

N/A

Mar 2, 2023

Thu

635234

---

20255

---

---
Embed
To embed this live counts widget on your own webpage? Simply copy and paste following code to your page and enjoy it wherever you want!
Customize Embed
About [MV] SOYOU(소유) _ All Night(까만밤) (PROD. GroovyRoom, OREO)

[MV] SOYOU(소유) _ All Night(까만밤) (PROD. GroovyRoom, OREO) *English subtitles are now available. :D (Please click on 'CC' button or activate 'Interactive Transcript' function) [Notice] 1theK YouTube is also an official channel for the MV, and music shows will count the views from this channel too. [공지] 1theK YouTube는 MV를 유통하는 공식 채널로, 1theK에 업로드된 MV 조회수 또한 음악방송 순위에 반영됩니다. :: iTunes : https://itunes.apple.com/album/re-fresh-ep/1438095912?l=ko&ls=1&app=itunes The title track "All Night" is a song that represents the new and fresh improvement of SOYOU. "All Night" is a song that harmoniously combines the lyrics describing the emotion of love that is getting colored as if being drunk in a strange excitement of night as a dark night and the sophisticated and sensuous Latin rhythms. Start producer Groovyroom created the trendy sound and rapper Sik-K was featured in this song to elevate the degree of completion. On top of that, SOYOU's attractive husky voice gives the finishing touch of the song in an alluring way. ▶1theK FB : http://www.facebook.com/1theK ▶1theK TW : https://twitter.com/1theK ▶1theK Kakao : https://goo.gl/otRpZc #SOYOU#소유#All_Night#까만밤#NEWRELEASE#MV#1theK#원더케이#GroovyRoom#OREO
About YouTube Live Subscriber Count

Looking to track YouTube video live view counts in real-time? SocialCounts.org is the perfect destination for all your video tracking needs! Our platform utilizes YouTube's original API and advanced technology to provide nearly accurate estimations of live view counts for any YouTube video.
But that's not all! We also offer a unique comparison feature where you can compare the live view counts of any video with any channel, video, or profile. This makes it easy to compare and analyze the performance of different YouTube videos and channels.
At SocialCounts.org, we're committed to providing you with accurate and up-to-date data analysis for all your video tracking needs. Whether you're a content creator or simply a YouTube enthusiast, our platform is the perfect tool for monitoring the popularity and growth of your favorite videos.
So, if you're looking for a reliable source to track live view counts on YouTube, look no further than SocialCounts.org. Trust us to keep you in the know with real-time data analysis and comparison features.