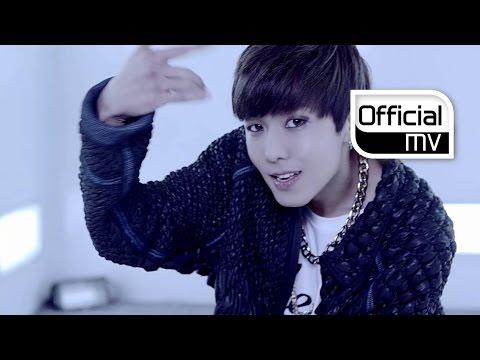 [MV] JJCC(제이제이씨씨) _ Fire(질러)
3380886
[MV] JJCC(제이제이씨씨) _ Fire(질러) youtube video stats
Date
Views
Likes
Dislikes

Mar 25, 2023

Sat

3380886

+ 121

78246

0

N/A

Mar 24, 2023

Fri

3380765

+ 97

78246

+ 1

N/A

Mar 23, 2023

Thu

3380668

+ 89

78245

0

N/A

Mar 22, 2023

Wed

3380579

+ 98

78245

+ 2

N/A

Mar 21, 2023

Tue

3380481

+ 109

78243

+ 1

N/A

Mar 20, 2023

Mon

3380372

+ 111

78242

+ 1

N/A

Mar 19, 2023

Sun

3380261

+ 104

78241

+ 4

N/A

Mar 18, 2023

Sat

3380157

+ 115

78237

+ 2

N/A

Mar 17, 2023

Fri

3380042

+ 93

78235

+ 1

N/A

Mar 16, 2023

Thu

3379949

+ 102

78234

+ 3

N/A

Mar 15, 2023

Wed

3379847

+ 135

78231

+ 1

N/A

Mar 14, 2023

Tue

3379712

+ 120

78230

+ 1

N/A

Mar 13, 2023

Mon

3379592

+ 119

78229

+ 1

N/A

Mar 12, 2023

Sun

3379473

+ 126

78228

+ 2

N/A

Mar 11, 2023

Sat

3379347

+ 106

78226

0

N/A

Mar 10, 2023

Fri

3379241

+ 119

78226

+ 1

N/A

Mar 9, 2023

Thu

3379122

+ 132

78225

0

N/A

Mar 8, 2023

Wed

3378990

+ 94

78225

+ 4

N/A

Mar 7, 2023

Tue

3378896

+ 99

78221

+ 1

N/A

Mar 6, 2023

Mon

3378797

+ 127

78220

+ 2

N/A

Mar 5, 2023

Sun

3378670

+ 123

78218

+ 4

N/A

Mar 4, 2023

Sat

3378547

+ 110

78214

0

N/A

Mar 3, 2023

Fri

3378437

+ 121

78214

+ 3

N/A

Mar 2, 2023

Thu

3378316

+ 120

78211

+ 1

N/A

Mar 1, 2023

Wed

3378196

+ 162

78210

0

N/A

Feb 28, 2023

Tue

3378034

+ 140

78210

+ 3

N/A

Feb 27, 2023

Mon

3377894

+ 124

78207

+ 3

N/A

Feb 26, 2023

Sun

3377770

+ 122

78204

+ 3

N/A

Feb 25, 2023

Sat

3377648

+ 128

78201

+ 4

N/A

Feb 24, 2023

Fri

3377520

---

78197

---

---
Embed
To embed this live counts widget on your own webpage? Simply copy and paste following code to your page and enjoy it wherever you want!
Customize Embed
About [MV] JJCC(제이제이씨씨) _ Fire(질러)

[MV] JJCC(제이제이씨씨) _ Fire(질러) *English subtitles are now available. :D (Please click on 'CC' button or activate 'Interactive Transcript' function) :: iTunes DL : https://itunes.apple.com/us/album/jilleo-fire-single/id958007157?l=ko&ls=1 A talented rookie group JJCC is ready to come back with the second digital single "Fire". This group, with five members and five different colors, will definitely charm the listeners. The title song "Fire" is a powerful dance number, often heard in clubs, with fierce synth and beats topped with JJCC's macho vocals & rap. The title comes from the phrase, "The roof is on fire," and the lyrics encourage everyone to become passionate and burn away the night. ▶1theK FB : http://www.facebook.com/1theK ▶1theK TW : https://twitter.com/1theK ▶1theK G+ : https://plus.google.com/+1theK 実力派新人グループJJCCは、率直な姿を盛り込んだセカンドデジタルシングル「燃やして」で、5人5色の多様な魅力でリスナーの心を燃やすために派手にカムバックした。 タイトル曲「燃やして」は、強烈なシンセとビートが男性美漂うJJCCのボーカルラップと調和した、クラブシーンでしか見られなかったパワフルなダンス曲。「The roof is on fire」という比喩ですべての人々の情熱に火をつけこの夜を燃やしてしまおうというメッセージを送っている 실력파 신인그룹 JJCC는 진솔한 모습을 담고 있는 두 번째 디지털 싱글 [질러]를 통해 5인 5색 다양한 매력으로 대중의 마음을 불태우러 화려하게 컴백했다. 타이틀곡 질러는 강렬한 신스와 비트가 남성미 물씬 묻어나는 JJCC만의 보컬 랩과 어우러진 클럽씬에서나 볼 수 있었던 파워풀한 댄스곡으로 "The roof is on fire"라는 비유를 통해 모든 사람들의 열정에 불질러 이 밤을 태워버리자는 메시지가 담겨있다
About YouTube Live Subscriber Count

Looking to track YouTube video live view counts in real-time? SocialCounts.org is the perfect destination for all your video tracking needs! Our platform utilizes YouTube's original API and advanced technology to provide nearly accurate estimations of live view counts for any YouTube video.
But that's not all! We also offer a unique comparison feature where you can compare the live view counts of any video with any channel, video, or profile. This makes it easy to compare and analyze the performance of different YouTube videos and channels.
At SocialCounts.org, we're committed to providing you with accurate and up-to-date data analysis for all your video tracking needs. Whether you're a content creator or simply a YouTube enthusiast, our platform is the perfect tool for monitoring the popularity and growth of your favorite videos.
So, if you're looking for a reliable source to track live view counts on YouTube, look no further than SocialCounts.org. Trust us to keep you in the know with real-time data analysis and comparison features.