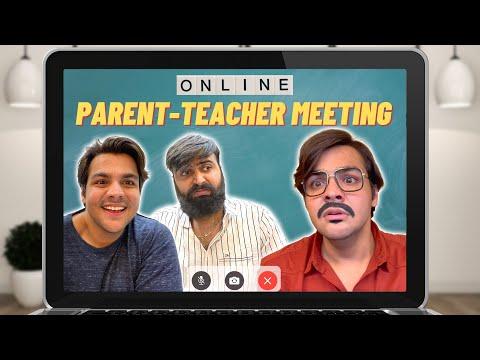 Online Parent Teacher Meeting | Ashish Chanchlani
53360264
Online Parent Teacher Meeting | Ashish Chanchlani youtube video stats
Date
Views
Likes
Dislikes

Mar 30, 2023

Thu

53360264

+ 20.5K

3317264

+ 380

N/A

Mar 29, 2023

Wed

53339750

+ 21.3K

3316884

+ 432

N/A

Mar 28, 2023

Tue

53318363

+ 21.8K

3316452

+ 409

N/A

Mar 27, 2023

Mon

53296556

+ 21.5K

3316043

+ 458

N/A

Mar 26, 2023

Sun

53275051

+ 20.2K

3315585

+ 400

N/A

Mar 25, 2023

Sat

53254779

+ 19.3K

3315185

+ 359

N/A

Mar 24, 2023

Fri

53235440

+ 20.2K

3314826

+ 362

N/A

Mar 23, 2023

Thu

53215166

+ 20.0K

3314464

+ 399

N/A

Mar 22, 2023

Wed

53195161

+ 22.0K

3314065

+ 472

N/A

Mar 21, 2023

Tue

53173151

+ 21.1K

3313593

+ 400

N/A

Mar 20, 2023

Mon

53151984

+ 23.6K

3313193

+ 444

N/A

Mar 19, 2023

Sun

53128306

+ 24.7K

3312749

+ 465

N/A

Mar 18, 2023

Sat

53103546

+ 27.4K

3312284

+ 563

N/A

Mar 17, 2023

Fri

53076066

+ 27.0K

3311721

+ 611

N/A

Mar 16, 2023

Thu

53048969

+ 26.5K

3311110

+ 541

N/A

Mar 15, 2023

Wed

53022435

+ 28.9K

3310569

+ 571

N/A

Mar 14, 2023

Tue

52993515

+ 25.9K

3309998

+ 610

N/A

Mar 13, 2023

Mon

52967542

+ 30.4K

3309388

+ 698

N/A

Mar 12, 2023

Sun

52937074

+ 36.0K

3308690

+ 755

N/A

Mar 11, 2023

Sat

52900998

+ 36.7K

3307935

+ 876

N/A

Mar 10, 2023

Fri

52864267

+ 33.6K

3307059

+ 791

N/A

Mar 9, 2023

Thu

52830655

+ 37.0K

3306268

+ 888

N/A

Mar 8, 2023

Wed

52793631

+ 41.2K

3305380

+ 962

N/A

Mar 7, 2023

Tue

52752373

+ 44.3K

3304418

+ 1.03K

N/A

Mar 6, 2023

Mon

52708022

+ 27.8K

3303385

+ 707

N/A

Mar 5, 2023

Sun

52680142

+ 27.8K

3302678

+ 641

N/A

Mar 4, 2023

Sat

52652303

+ 28.6K

3302037

+ 625

N/A

Mar 3, 2023

Fri

52623650

+ 25.0K

3301412

+ 552

N/A

Mar 2, 2023

Thu

52598644

+ 24.8K

3300860

+ 523

N/A

Mar 1, 2023

Wed

52573749

---

3300337

---

---
Embed
To embed this live counts widget on your own webpage? Simply copy and paste following code to your page and enjoy it wherever you want!
Customize Embed
About Online Parent Teacher Meeting | Ashish Chanchlani

Download India's simplest Bitcoin app, CoinDCX Go: https://bit.ly/3cjMd3x and use coupon code: ASHISH100 to get Free Bitcoin worth Rs. 100. If you are new to cryptocurrency, CoinDCX Go is definitely a go-to app for you. It is simple to use and makes buying Bitcoin & other cryptocurrencies this easy. (Disclaimer : Please invest at your own risk, this is not a financial advice) Haan toh bhai tum log koi sapna nai dekh rahe Jee haan aa gaya hai ye mahine mein humara dusra video Hota hai kabhi kabhi isaan se hi puniya ho jaata hai Presenting to you all world's first ONLINE PARENT-TEACHER MEETING Dekho ye video ka mann hume 1 saal se tha kyunki is mc virus ne lockdown ki aisi aadat laga di ki ab sab online hi hota hai, fir hamne socha kyun na online exams pe video banaye fir humne socha kyun na online parents teacher par video banaye Fir hum logo ne ye topic decide kiya Dekho scripting maine ki aur chakna team ne khaya (haram ka) Bahuuut maza aaya is video ko shoot karke Beekh maang maang ke kunal ke ghar pe ek part shoot kiya aur dusra apne idhar fir sabko phone ghuma ghuma ke unke ghar pe hi scenes banaye hai Batao is bc virus ki wajah se video ki shooting bhi online plan karni padti hai Chalo ab video ka production bata ta hu Ek saste iphone pe puri video shoot ki gayi usse bhi saste co stars ke saath @KunalChhabhria as najayaz harami baap @JashanSirwani as mc bacha @tanishsirwani7441 as hawasi hasne waala bacha @riteshsadhwani2581 as ga*du bacha @Grishim nawani as lutera bacha @ParasRupani as ba*wa bacha @MrRohitsadhwani ka bhi cameo hai (usko zabardasti daalna pada aadmi acha hai abhi kya kare) Baaki teacher ka role aur mera role maine hi kiya hai huihuihui Production maine sambhala pura bas ek chasma aur kajal chahiye tha kaafi kharcha ho gaya Paisa Superchat se lega tum logo se Wo chashme se glass nikal diya warna humara camera dikh jaata tum logo ko😂 Dekho iss video ko end tak dekhna aur sab classmates ke saath share karne Aur saalo isme jo dikhaya hai wo repeat mat karna mera naam mat badnaam karna haramiyo😂😂 teacher bhi humare subscriber hai aisa pichwade pe suspension maarenge saara ptm nikal aaega Comment your favorite scene baaki apni tabiyat ka dhyaan do vaccine lagwa lo aur haan ek din aaega jab sab kuch offline shuru ho jaega aur duniya normal hogi Uske baad kabhi ye online nai banana padega😡 Love you all #Acvians like karna mat bhulna 4 din se raat raat bhar ye video edit ki hai Apni jawani kaat rahe video kaat te kaat te toh thoda like de dena seth log🙏 Baaki dekhaaaaaa humne promise kiya tha video laenge jaldi abhi lae Chalo apni property mere naam karo😂😂😂 Okay byeeee. #AshishChanchlani #OnlineParentTeacherMeeting #Acvians #Bitcoin #Crypto #Investment #CoinDCXGo COINDCX GO has also developed a DCX Learn platform, a free educational portal for learning about cryptocurrency and blockchain, you can also learn from here - https://dcxlearn.com/
About YouTube Live Subscriber Count

Looking to track YouTube video live view counts in real-time? SocialCounts.org is the perfect destination for all your video tracking needs! Our platform utilizes YouTube's original API and advanced technology to provide nearly accurate estimations of live view counts for any YouTube video.
But that's not all! We also offer a unique comparison feature where you can compare the live view counts of any video with any channel, video, or profile. This makes it easy to compare and analyze the performance of different YouTube videos and channels.
At SocialCounts.org, we're committed to providing you with accurate and up-to-date data analysis for all your video tracking needs. Whether you're a content creator or simply a YouTube enthusiast, our platform is the perfect tool for monitoring the popularity and growth of your favorite videos.
So, if you're looking for a reliable source to track live view counts on YouTube, look no further than SocialCounts.org. Trust us to keep you in the know with real-time data analysis and comparison features.